Sheryl's Peanut Butter Bars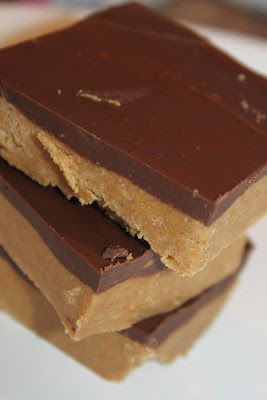 I was going through an old cookbook that has been well used. You know the kind that the pages are crumpled and there are pages with some dried food on them.I love these cookbooks that come from church bazaars. They have the best homemade recipes that are soooooo goood!!I came across a favorite recipe Peanut Butter Bars. This brought back so many memories. I made these so many times when my kids were growing up. I made them when I cooked in school kitchens. Everyone loved them. They are so addicting and you cannot just eat one! You could eat the whole pan if you want to 🙂INGREDIENTS YOU WILL NEED….ButterBrown SugarWhite SugarCreamy Peanut ButterEggsVanilla ExtractAll-Purpose FlourOld Fashioned OatsBaking PowderSaltThese Peanut Butter Bars are the perfect treat for any picnic or family gathering. I love how they can feed a crowd and a quick recipe to make.They are DELICIOUS! My kids and grandkids are coming for dinner tomorrow night so lets go make some.
Ingredients
3/4 cup  soft butter 
3/4 cup sugar
3/4 cup brown sugar
2 eggs
3/4 cup peanut butter
3/4 tsp vanilla
1/2 tsp salt
3/4 tsp baking soda
1 1/2 cups flour
1 1/2 cups oats
Instructions
Mix well. Press the dough in to a greased half sheet/jelly roll pan.

Bake at 350° for 15 minutes. They are done when edges start to brown and a toothpick comes out fairly clean when poked in the middle. 

While still warm, spread 1 cup creamy peanut butter on top. Cool.
FROSTING
3 cups powdered sugar

1/3 cup milk

4 Tbsp cocoa powder

1/2 cup margarine

1/2 tsp salt

3/4 t. vanilla

Add the butter, milk, vanilla, salt, powdered sugar and cocoa to a bowl and mix fully.  

Spread over the Peanut Butter Bars and enjoy with a tall glass of milk.
---