Apple Pie Granola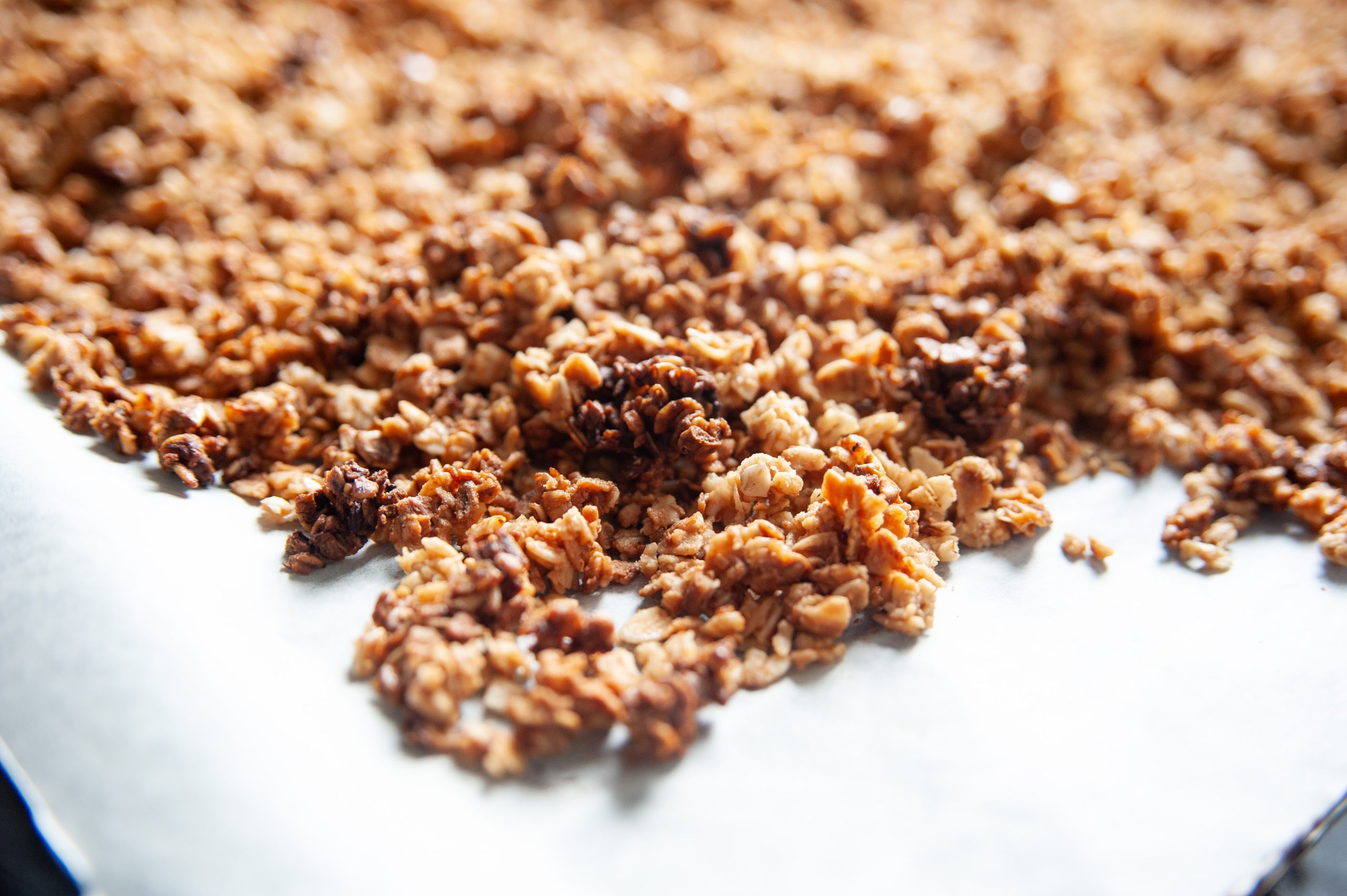 I am a GRANOLA PERSON! My family and grandkids love it. Homemade granola is really easy to make, and tastes so good! Plus your kitchen is going to be smelling like freshly baked apple pie.  Perfectly sweet, crunchy and full of so much flavor this is so yummy on ice cream, or yogurt and for a breakfast treat. You could eat this granola by the handfuls it is so addictive.YOU WILL NEED THE FOLLOWING INGREDIENTS TO MAKE THIS….Oats…use old-fashioned rolled oats.Apple….1/2 cup for that flavorful apple pie taste.Butter…Salted butter is what I use, you can use coconut oil instead.Nuts….I use chopped walnuts or chopped almonds.Maple Syrup..You can substitute honey, agave, or brown rice syrup instead of maple syrup.Brown Sugar…Use light or dark brown sugar.Cinnamon…more flavors.Vanilla Extract…Add 1 tsp of vanilla extract for a little extra flavor.Apple Pie Spice…. These spices are what make this granola taste just like apple pie!Salt….just for flavor.Making granola at home saves money, healthier for you and you can customize the flavors. WHAT CAN YOU ADD…..Dried Fruit Banana ChipsChocolate Chips Raisins Dried Cranberries – HOW DO YOU STORE THIS GRANOLA?….Store in an airtight container at room temperature for up to two weeks, or freeze for up to 3 months (thaw overnight on the counter before using).I hope you try this recipe this week, it is full of flavor and so addictive! ENJOY!!!
Ingredients
INGREDIENTS
3 cups 3 cups old-fashioned oats
3/4 cup almonds (you could substitute for walnuts)
2 tsp apple pie spice
1/2 tsp  ground cinnamon
1/2 tsp  salt
1/4 cup ¼ cup packed light brown sugar ( I just use 1 tablespoon)
1/2 cup  unsweetened applesauce
2 tbsp honey
1 tbsp  melted coconut oil 
1/2 cup dried cranberries
1/ 2 cup dried apples
1 tsp vanilla
Instructions
INSTRUCTION
Preheat oven to 350F. Line a large baking pan with a silpat mat or parchment paper. Set aside.

In a large bowl, combine the oats, walnuts, apple pie spice, cinnamon, and salt. Set aside.

In a medium bowl, whisk together the brown sugar, applesauce, honey, and coconut oil until thoroughly combined. Pour the wet ingredients over the oats and stir well, ensuring that the oat mixture is entirely covered.

Spread granola evenly onto prepared baking sheet and place into oven.

Bake for 25-30 minutes until golden brown, make sure you stir every 10 minutes to avoid burning. Remove from oven and let cool completely on baking tray.
---