"Cracker Barrel" French Toast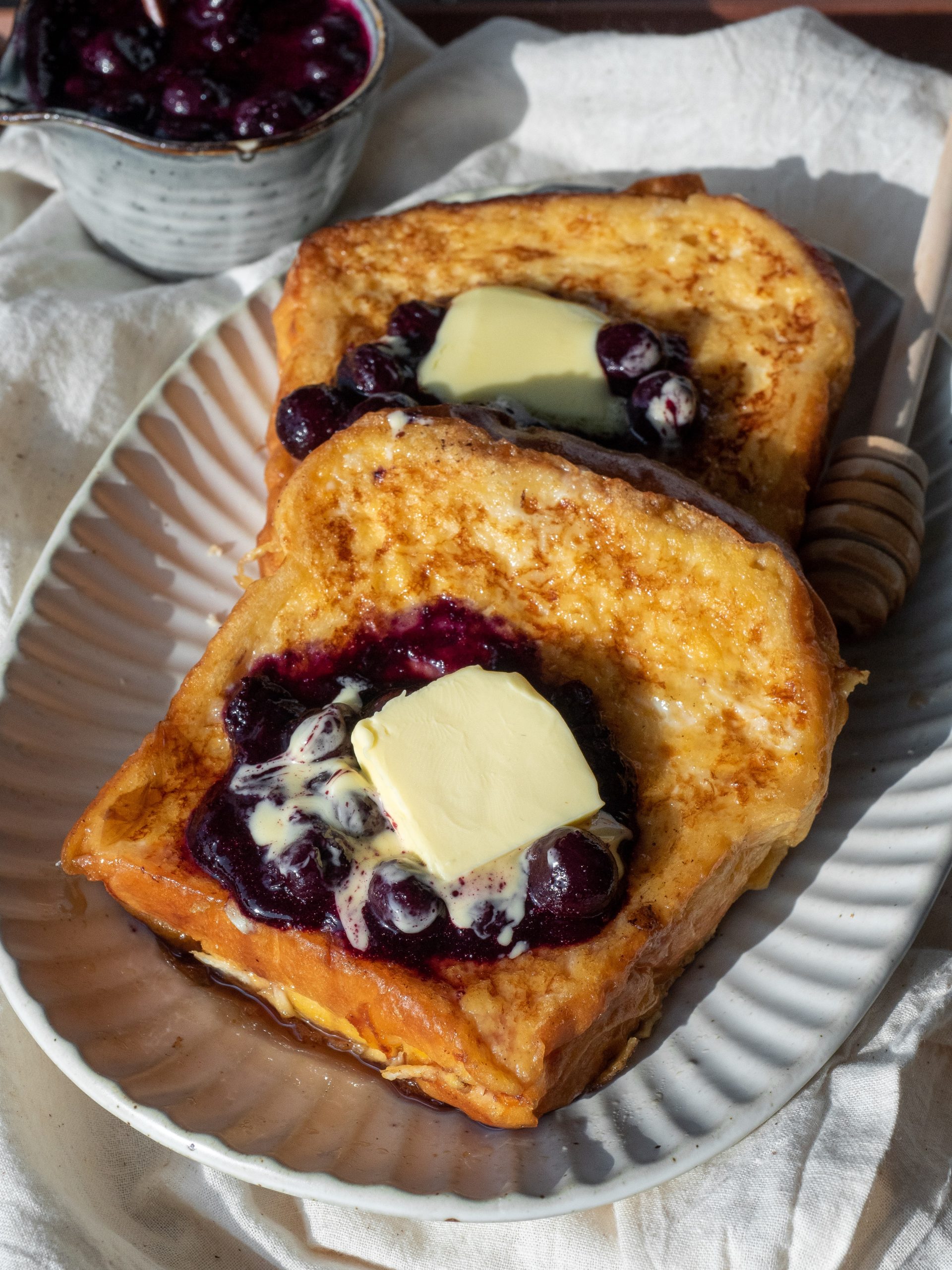 My mother always made pancakes every Saturday morning when we were growing up. I was never a big fan. I really do not remember her ever making French Toast. Plus do not feed me Maple Syrup either. But I love, love, love fruit syrup, or any kind of berries and whipped cream.If you have eaten French Toast at "Cracker Barrel" then do not miss this delicious copycat recipe. I love to make recipes in my own kitchen that taste better than going out. A FEW TIPS FOR MAKING FRENCH TOAST….Think beyond basic bread. (We love Sourdough or Texas Toast)Cut thick slices and give them a hearty soaking.Jazz up your egg-milk batter with cinnamon and vanilla.Rethink your maple syrup. (Smart Choice)Don't skip butter. WHAT BREAD SHOULD YOU USE…..Brioche, French Baguette, Texas Toast, and Challah. All of these options will make a wonderful French Toast Copycat Cracker Barrel French Toast Recipe Ingredients8 slices bread4 eggs1 cup Milk2 Tablespoons Sugar4 teaspoons Vanilla extract2 pinches of saltHead on over to your kitchen and lets get started…..
Ingredients
8 slices bread of your choice.
4  eggs
1 cup  milk
2 tbsp sugar
4 tsp vanilla extract
2  pinches salt
Instructions
Whisk together eggs, milk, sugar, vanilla, and salt together in a large bowl.

Heat your skillet on medium heat and grease with butter.

Dip each slice of bread in egg mixture for a few seconds on each side.

Place slices in your skillet and cook for 4-5 minutes, or until golden brown.

Serve warm with your favorite toppings (butter, warm maple syrup, whipped cream, fresh berries, etc).
---