Homemade Peanut Butter and Jelly Pop Tarts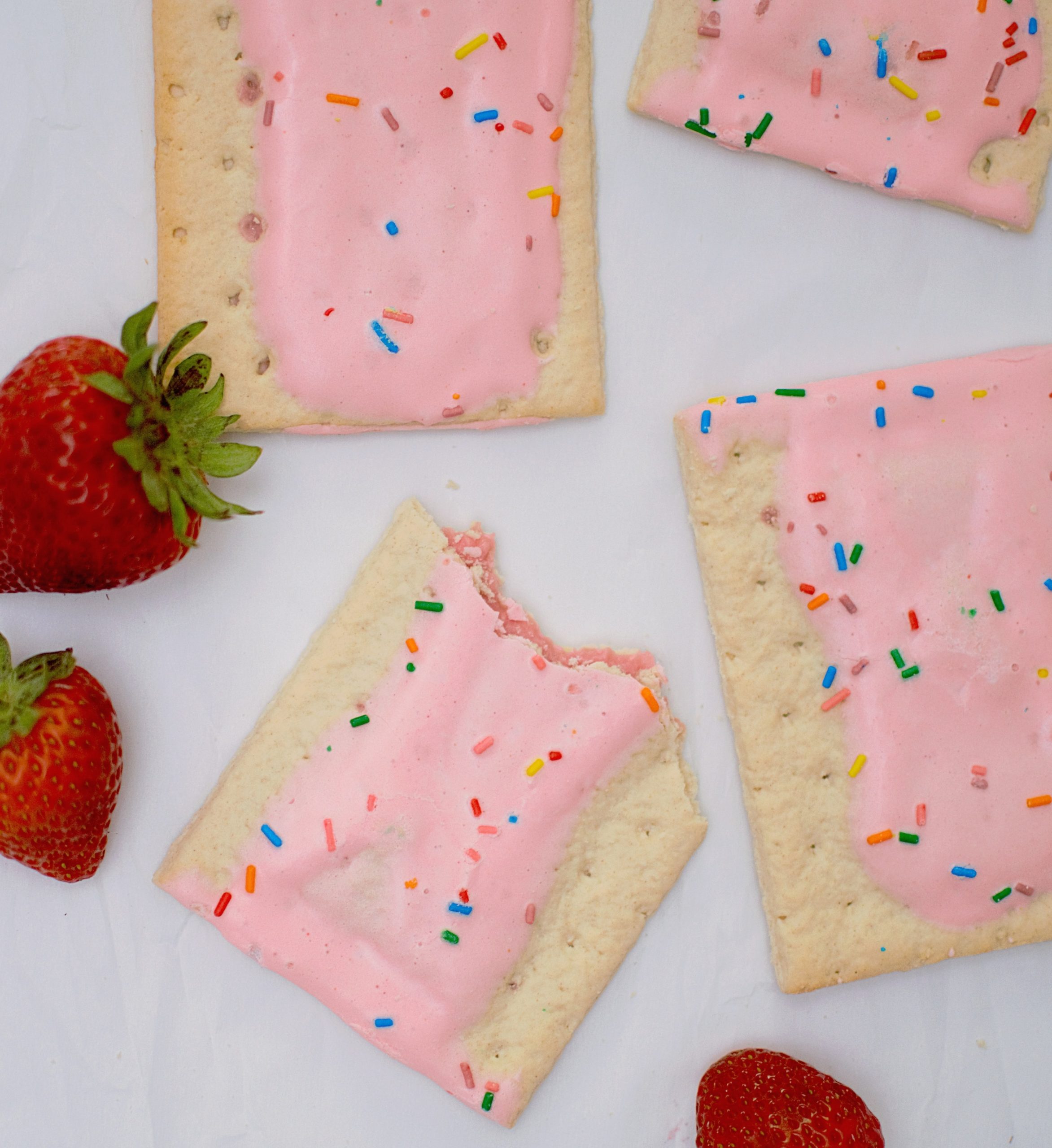 Pop-Tarts are a childhood favorite, and can be found in American supermarkets. You are in for a big treat with this recipe for EASY Homemade Peanut and Jelly Pop Tarts.
It's easy to just grab a box of pop tarts, but you will love the taste of homemade.
You can make your own crust or use one (like Pillsbuy) from your local grocery store.
Did I mention they have no preservatives, artificial colors, or artificial flavors?
Pop-Tarts is a brand of toaster pastries
 produced and distributed by Kellogg's
 since 1964, consisting of a sweet filling sealed inside two layers of thin, rectangular pastry crust. 
Most varieties are also frosted. 
These homemade peanut butter and jelly pop tarts are the perfect to add to the kids lunch box on school days. They would be great to take to baseball games and picnics. Everyone will love them!
This is also a great recipe to get kids into baking.
You only need 3 ingredients….
refrigerated pie crust
peanut butter and jelly
flour
HOMEMADE POP TART IDEAS
Brown Sugar Cinnamon
Apple
Blueberry
Chocolate
Nutella
Raspberry
The glaze is so simple to make. Place 1 cup of confectioners sugar in a medium bowl and pour in a little milk at a time while continuing to stir. Once the sugar is dissolved yet still thick, it's done!
Drizzle just a little of the icing on the top of each pop tart and let it set up. Top with a few sprinkles grab a glass of milk and ENJOY!!!
Head to your kitchen and let's make some for your family!
Ingredients
INGREDIENTS
1/4 cup  smooth peanut butter
1/4 cup  preserves (Adding just a tad lemon juice to strawberry preserves helps the flavor POP!!)
1 recipe unbaked pie crust, or buy prepared crust at the grocery)
water
Instructions
INSTRUCTIONS
Preheat oven to 400 degrees.

Roll the pie crust 1/4 inch thick and cut into rectangles, about 2×3 inches

Place one rectangle on a lightly floured work surface, top with 1 tsp each of the peanut butter and preserves in the very center.

Lightly dip your index finger into a cup of water and "brush" the border of the dough around the pb&j with the water.

Top with another rectangular piece of pie dough. Using a fork crimp the edges together on all four sides. Repeat for all pop tarts.

Brush the top, poke with a toothpick to create steam vents, then place in the oven to bake for 30 minutes. 
---