BEST Homemade Hamburgers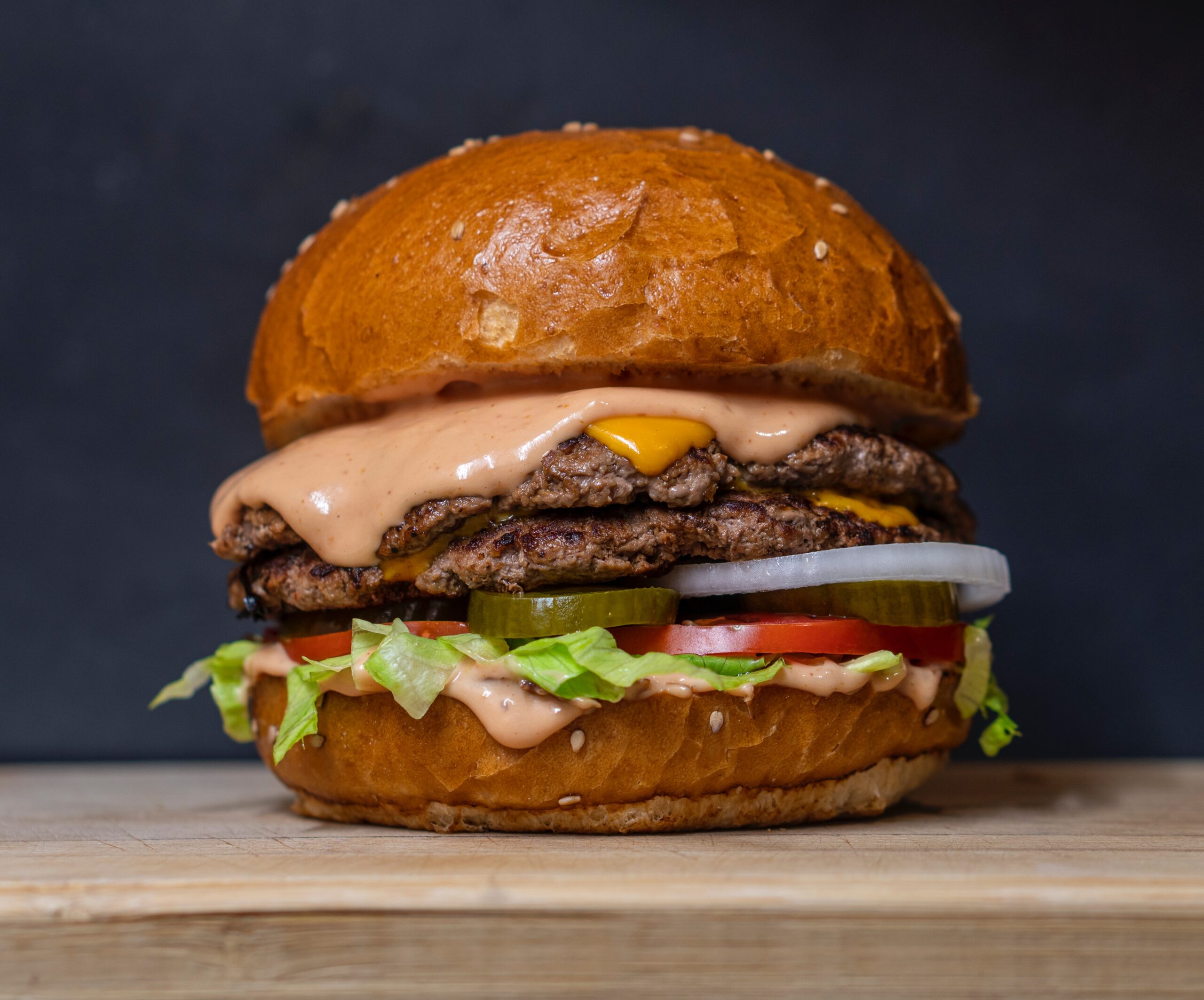 There are so many things about summer that I like. I love the warmer weather, the grandkids coming over to swim and spend the day, camping trips, and having BBQ'S and inviting family and friends.
There is nothing like a juicy burger cooked on a grill. This easy recipe only needs a few ingredients and all homemade!
I love simple recipes like these Homemade Grilled Burgers. You use ground beef and some seasonings that takes it over-the-top delicious!
You need to choose
ground beef that is 70 percent lean and 30 percent fat. Fat leads to flavor!
Whatever kind of meat you use, do not handle it too much. Just work the seasoning quickly into it with your hands. You will have delicious tender burger.
Every burger needs condiments. We love onions, tomatoes, mayonnaise, mustard, and ketchup. Don't forget the pickles.
How do you like your meat?
Medium Rare (130-135° F): Grill for 3 minutes, flip, grill for 4 more minutes.
Medium (135-150° F): Grill for 3 minutes, flip, grill for 5 more minutes.
Medium Well (150-165° F): Grill for 3 minutes, flip, grill for 6 more minutes.
Well Done (165° F and up): Grill for 3 minutes, flip, grill for 7 more minutes.
Snappy Gourmet shared this recipe for BOOM SAUCE.
You will love it on your burgers.
1 cup Mayonnaise
1/4 cup Ketchup
1 Tablespoon Mustard 
1/2 Onion Powder
3/4 teaspoon Garlic Powder
1 teaspoon Paprika
1 teaspoon Worcestershire Sauce
Step One:
 Whisk all the ingredients in a mixing bowl.
Step Two:
  Cover and refrigerate. That's it!
 This Flavorful All-American burger will be your NEW "
go to
" recipe for your barbecue gatherings!
Ingredients
2 pounds  ground beef 
1/2 cup mayonnaise
2 tbsp  dried minced onions
2 tbsp  Worcestershire sauce
BURGER SPICE BLEND
2 tbsp  paprika
1 1/2 tbsp garlic powder
2 tsp  onion powder
2 tsp  ground black pepper
Instructions
In a large bowl, mix ground beef, mayonnaise, dried minced onions, and Worcestershire sauce.

Divide into eight equal portions.

Form into round patties and make a ½-inch indentation in the center with your knuckle.

In a small bowl, mix all the ingredients for the spice blend.

RUB the burgers on all sides with the spice blend.

Heat your grill to 350 degrees.

Cook the burgers for 4-5 minutes on each side.

Let's Eat!
---