Scrumptious Apple Fritters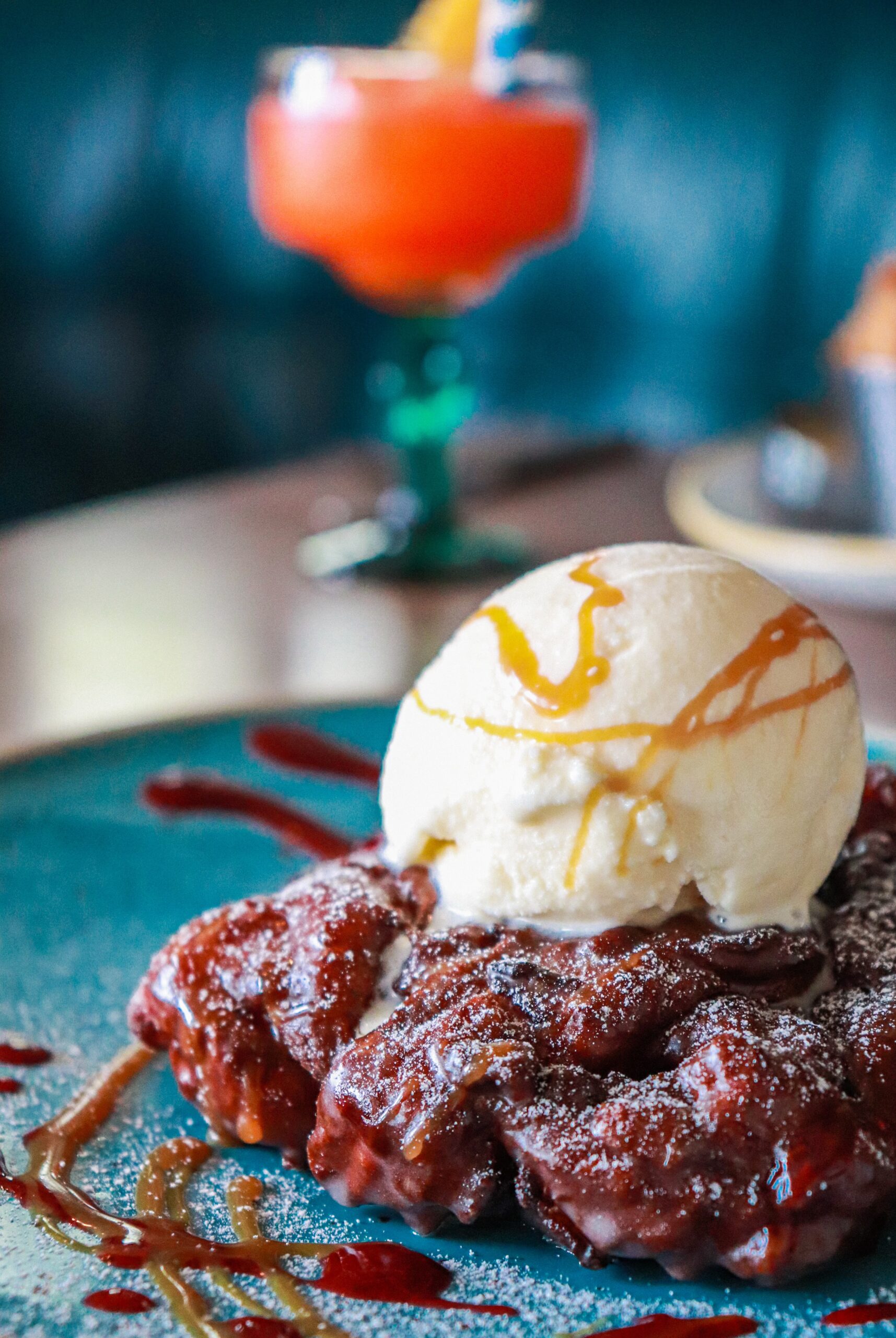 They finally started selling apples at our church orchard. We love apples of all kinds and all the delicious recipes you can make with them. Since I brought them home I have been drying apples, making apple pear fruit leather, and I will be making apple pies to put in the freezer for Thanksgiving. I will also be making some Apple Fritters.
One of my granddaughters and her mom love Apple Fritters. Make this Fall treat and you are going to find out that these apple fritters are absolutely the best!
They are easy to make and delicious to eat. Apple Fritters are rustic-style donuts that are packed with fresh apple chunks and cinnamon. YUMMY!!!
Enjoy sweet homemade apple fritters for dessert with a big scoop of ice cream.
Be Sure to try
Homemade Peach Fritters!
Apple Pie Egg Rolls
Baked Apple Cider Donuts
You will need the following ingredients to make these delicious recipe….
Apples…. You'll need two-three large apples and Granny Smith the best. Honey Crisp is another apple you could try too.
Flour.... All purpose.
Sugar….for sweetening.
Baking Powder….to make it rise
Salt...enhances the apple flavor.
Milk….whole milk works best.
Cinnamon….
toss in a little extra to make the flavor stand out.
Vegetable Oil….I recommend using canola oil to fry the fritters.
These homemade Apple Fritters are better than any bakery! Make this scrumptious recipe today!
Let's get to the recipe….
Ingredients
1 1/2 cups diced apples. (about 2-3 apples peeled)
1 cup all purpose flour
1/4 cup sugar
1/4 tsp salt
1 1/2 tsp baking powder
1/3 cup milk
2 tbsp sugar
1 tsp ground cinnamon
1 egg
VANILLA GLAZE
1 1/2 cups confectioners' sugar
1 tbsp milk add more as needed.
1/8 tsp vanilla extract
Instructions
Combine the flour, sugar, salt, and baking powder, in a large bowl; whisk until thoroughly combined.

In a small bowl, add the milk and egg, whisk together until combined; add this mixture to the dry ingredients. Mix just until everything is incorporated.

Add to the batter and gently stir in. Be careful to not move the apples around too much.
Use a candy thermometer and once the oil reaches about 375°F, grease a 1/4 cup measuring cup with baking spray, and measure out 1/4 cup batter.
Be careful as you drop heaping spoonfuls of the batter into the hot oil, (be sure to get some apples in each scoop); fry until golden brown, about 2 to 3 minutes, flipping to make sure the fritters cook evenly.

When the fritters are done cooking, remove from the oil and place on a cooling rack (lay paper towels under the rack to catch any drips).

If you're going to roll the fritters in a cinnamon/sugar mixture, combine 1/4 cup sugar with 1-1/2 tsp cinnamon in a small bowl. When the fritters are just cool enough to handle, roll them in the cinnamon and sugar mixture.

If you want a glaze on your fritters, simply combine 1 1/2 cups powdered sugar, a splash of vanilla and 1-1 1/2 TBS milk. Stir until smooth and drizzle over fritters.
---