French Toast Stars For Breakfast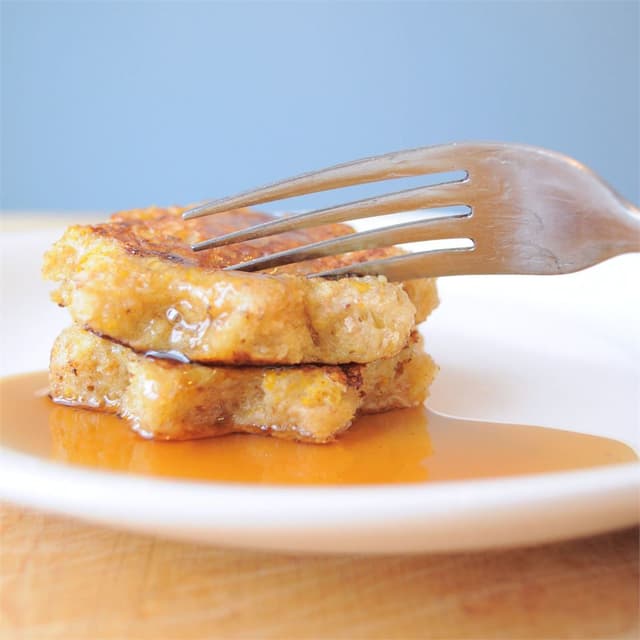 I never really knew how to make French Toast until I was learning how to cook. I always thought you just whip some eggs in a bowl together, dip your bread in the egg batter and brown in a frying pan. Then I learned how to make These Delicious French Toast Stars with this easy recipe.The earliest known reference to French toast was found in the 4th century. The French toast recipe was described as simply aliter dulcia which in Latin translates to another sweet dish.I also love to cut the bread and make French Toast Strips. Dip them in powdered sugar or cinnamon sugar after cooking and serve with fruit. I learned a quick tip while I was cooking with some great cooks….a great idea for adding the powdered sugar is to put some in a salt shaker. So easy and no mess. This recipe makes a fun finger food that is always a hit with kids.YOU WILL NEED THE FOLLOWING INGREDIENTS TO MAKE FRENCH TOAST STARS…Bread MilkEggsVanilla Cinnamon ButterFresh fruit is a natural for topping French toast. We love fresh blueberries, fresh strawberries, fresh berries of any kind really!
Ingredients
9 slices thick Texas-style bread
2 eggs
1/2 cup milk
1 tsp vanilla
1/2 tsp cinnamon
Butter to coat the pan or griddle
Instructions
Whisk eggs, milk and vanilla together.

Dip bread in the egg/milk mixture on both sides.

Melt butter in skillet.  Cook on both sides until golden brown.  Serve with maple syrup.
---