A Little Taste Of Mexico…Baked Chicken Flautas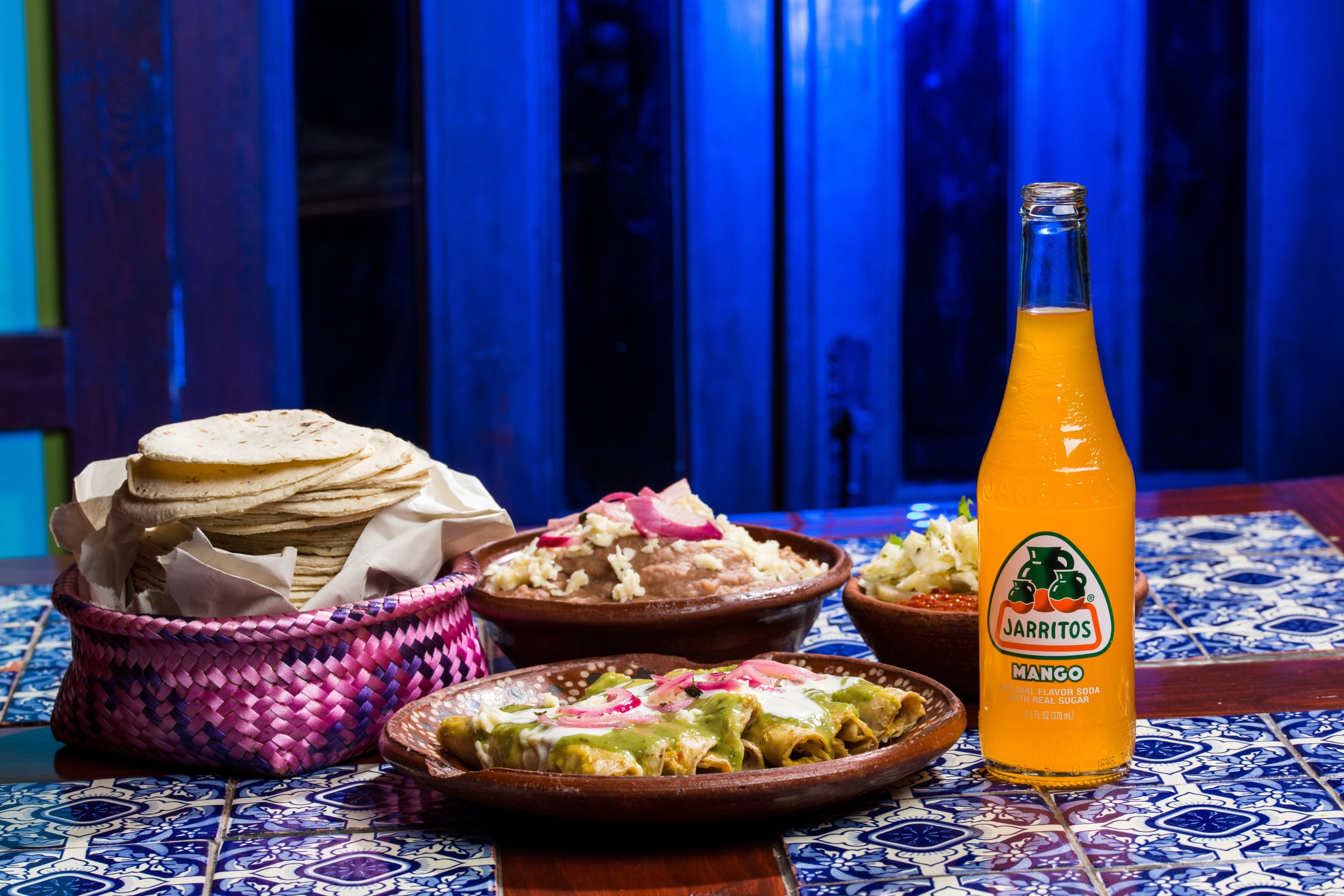 We love to make Mexican food at our house all the time. Enjoy a little taste of Mexico at the dinner table with these Chicken Flautas . They are easy to make and are filled with chicken, salsa, and cheese. Then you bake them in your oven until crispy.
Believe me your family is going to love this DELICIOUS recipe.
What is the difference between taquitos and flautas?
A flauta consists of a large, burrito-size or quesadilla-size flour tortilla, whereas a taquito consists of a corn tortilla sized for fajitas or small quesadillas. They have a savory filling made with chicken or beef that is wrapped in a flour tortilla and baked. (You can deep fry it if you wish)
Ingredient in Chicken Flautas
Shredded chicken
Monterey Jack cheese (to add some spice, use Pepper Jack cheese)
Cream cheese
Salsa
Salt and pepper
Flour tortillas
 In order to get that really crispy flauta exterior be sure you spray them with cooking spray. This helps the flour tortilla get really crispy while baking. It will mimic that fried crunch that we all love. 
Take these flautas to the next level and serve them with sour cream, guacamole, shredded lettuce, and pico de gallo.
Looking for more Delicious Mexican Food? 
Authentic Mexican Rice
Quick and Easy "Refried" Beans
Baked Mexican Potatoes
Ingredients
Instructions
INSTRUCTIONS
Combine chicken, cream cheese, Monterey Jack cheese, salsa, and salt & pepper in a medium-sized bowl. Mix well.

Evenly distribute chicken mixture over each tortilla, making a line down the middle of each tortilla and then rolling them up tight.

Line a baking sheet with aluminum foil and spray with cooking spray. Place rolled up tortillas evenly spaced on the cookie sheet (place seam side down) and spray with olive oil cooking spray and bake at 350 degrees F for 20 minutes.

Bake for 10-15 minutes or until tortillas become golden-brown.
---