Red Velvet Truffles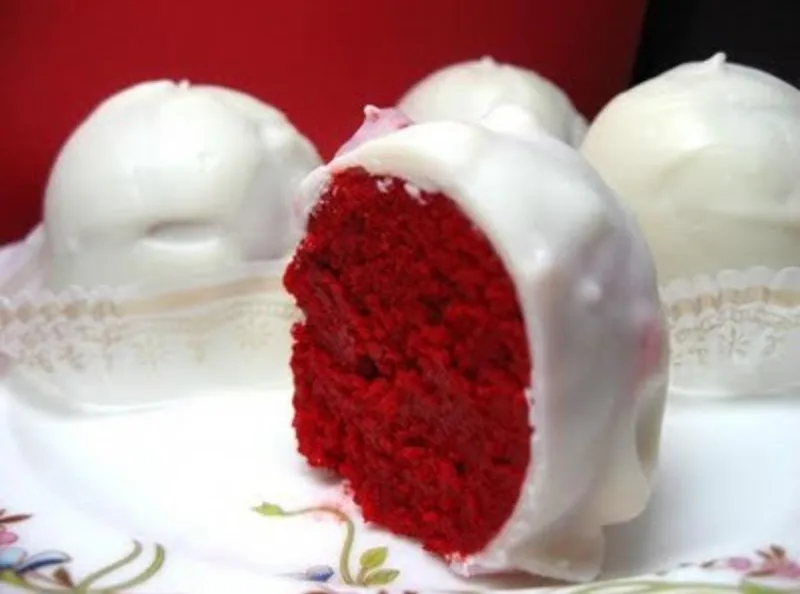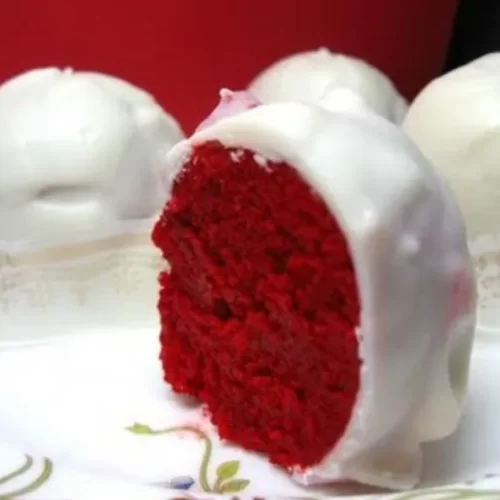 Treat your family to a melt in your mouth Valentine's Treat…. Red Velvet Truffles.
I love to celebrate Valentine's Day with my family and I always share a treat or two. This year I am making HOMEMADE Red Velvet Truffles! With all the chemicals that are in our food now I always need to know what is going into what I am making. They are so easy to make and SOOOO YUMMY!
These truffles are little bites of cake heaven and the perfect sweet treat for Valentine's Day.
What are truffles Made of?
A cake truffle is a ball that's made of cake crumbs and frosting that is dipped in chocolate or candy melts. Cake truffles are often topped with sprinkles or other fun toppings such as coconut or chocolate chips.
WHAT INGREDIENTS WILL YOU NEED….
Red velvet cake mix……Pillsbury or Betty Crocker
Eggs
Water
Pillsbury Creamy Supreme vanilla frosting 
White Candy Melts (and some red for decorating)
Decorate the tops of the truffles any way you like! We use heart sprinkles.
Happy Baking and don't forget to 
Sprinkle With Love
everything you make!
Ingredients
Instructions
Prepare the cake using the instructions on the box, then let it cool.

Line two baking sheets with parchment paper.

Crumble the cake and mix with half of the frosting, then add more as needed to get a mix that can easily stick together.

Use a Medium Cookie Scoop, or your hands roll the mixture into balls. Put the the tray into the freezer for 20 minutes so the balls can set.

Remove the truffles from the freezer to your counter.

In your microwave, melt about a third of the white candy melts according to the directions on the package.

Remove the baking sheet from the freezer and dip the balls into the white chocolate, drain and set them back down on the tray and let them cool and harden.

Add Valentine sprinkles and Enjoy!!
---