Vintage Recipe…Homemade Sloppy Joes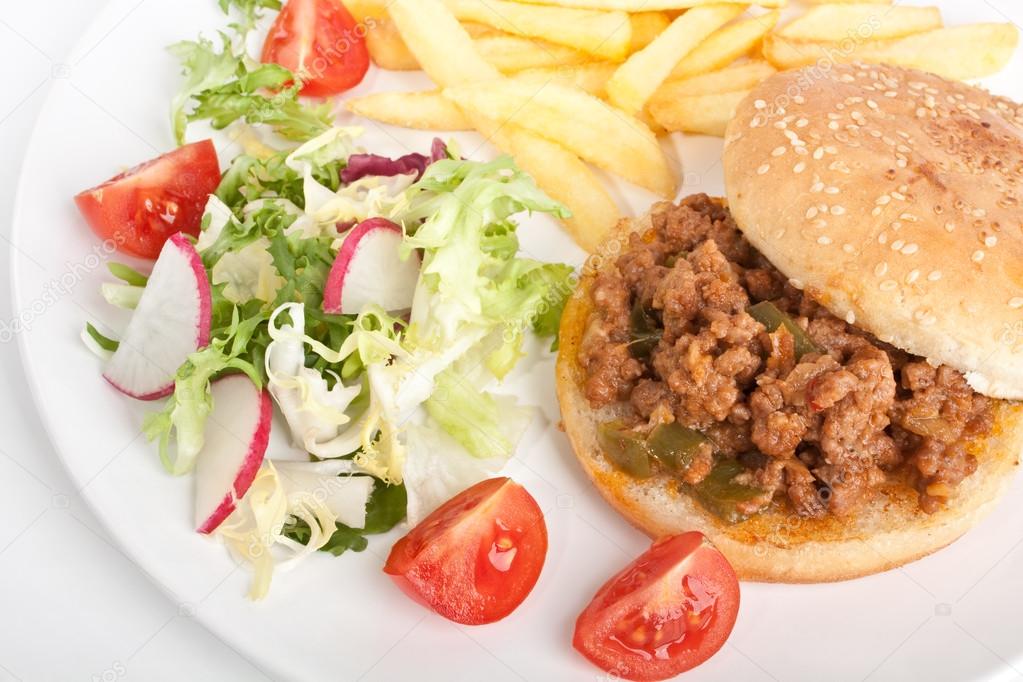 I remember growing up eating Sloppy Joes. I am sure you did too. Kids love 'em. and Grown-ups love 'em. They are so delicious!You cannot forget how messy they were as you ate every bite. There are not many suppers you can whip up faster than Sloppy Joes.Some attribute the original Sloppy Joe to a cafe in Sioux City, Iowa, where, many years ago, in 1930 a cook named Joe added tomato sauce to his "loose meat" sandwichesWHAT KIND OF BREAD DO YOU USE FOR YOUR SLOPPY JOES...Classic hamburger buns. Brioche bunsKaiser BunsA little tip you can use…..Toast those buns and get a firmer base for your sloppy joes. That way they won't be quite as sloppy.Try adding some of these toppings to your families sloppy joes…sliced cheesepicklespotato chipsGood Sloppy Joe sides are fries, corn on the cob, coleslaw, potato salad, or macaroni salad.Have fun making this Sloppy Joe recipe! Ready to make some?Just scroll below and get started…..
Ingredients
Instructions
Fry ground beef, onion, and green pepper in a large skillet until beef is browned.

Add tomato soup, ketchup, mustard, sugar, salt, black pepper, and cayenne.

Simmer for at LEAST 30 mintues. Yum your house will smell so good!

Spoon mixture onto a buns.
---