Ta-Cones (Taco Cones)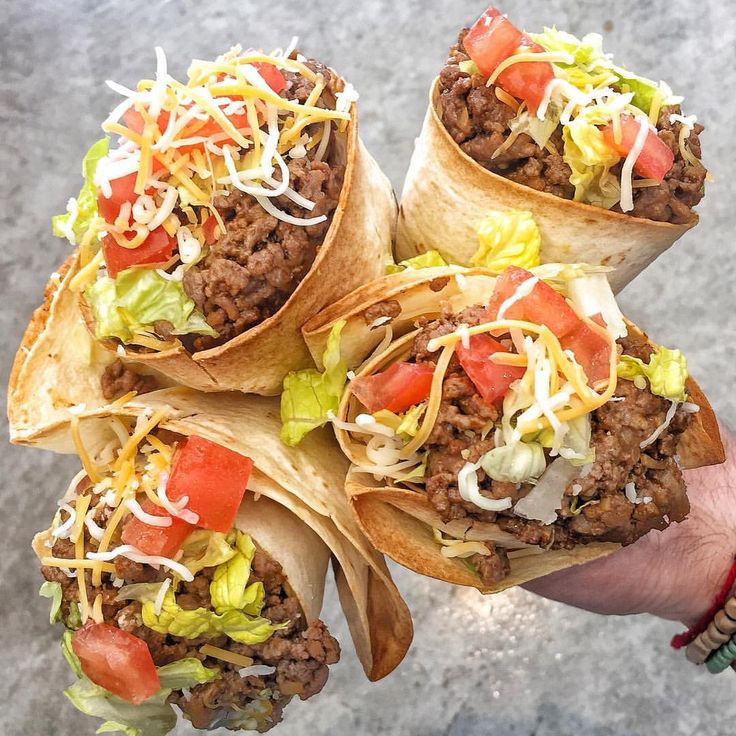 Great for Taco Tuesday, Ta-Cones are here! These taco cones are easy to make and will add some fun for your next Mexican taco night.Tacos are always a slam dunk meal for your family. There are quite a few ways to switch them up and make everyone happy.You Need:8-in flour tortillas1lb ground beef1 package taco seasoninglettucetomatoesshredded cheesesour creamother toppings as desiredThe cones are simple to make, and you will want to stuff them with all kinds of delicious fillings.The taco is reinvented just like that. I hope you will enjoy them!!
Ingredients
12  6-inch flour tortillas
1 pound  lean ground turkey or you can use hamburger
3 tbsp taco seasoning
10 ounce  can Rotel Original diced tomatoes and green chilies
1/3 cup  water
Shredded lettuce
Shredded Cheddar cheese
Instructions
Brown turkey meat in a large skillet over medium, breaking up into small pieces. Transfer to colander. Rinse under hot water. (May use ground beef in place of the ground turkey.)

Return turkey meat to skillet set over medium heat. Add taco seasoning. Stir to combine. Add Rotel tomatoes and water. Cook, stirring occasionally until most of the liquid has evaporated, about 20 minutes.

Fill waffle cone ⅔ of the way with meat mixture. Add lettuce and shredded cheese, or other condiments of your choice.

If you don't have a waffle cone machine, you can use a cone shaped out of aluminum foil to form the flour tortilla. Wrap the flour tortilla around the aluminum cone, and place it seam-side down on a baking sheet. Bake at 325° F for 30 minutes, turning after 15 minutes.
---