Super Simple Sugar Cookie Recipe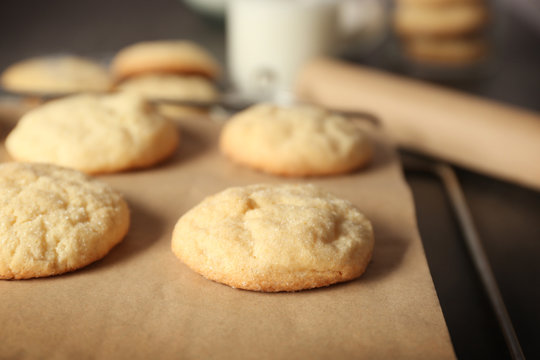 I love to find quick and easy recipes my family can help make. These Sugar Cookies only need 4 ingredients and no chilling time is needed. So simple, you can whip up this sugar cookie recipe anytime. This easy 4-ingredient sugar cookie recipe is SUPER SIMPLE and delicious and a recipe you will make over and over again.This is a drop-style cookie recipe. So you do not roll out the dough and cut into shapes. You form the dough into balls and roll them in sugar and bake. YOU WILL NEED THE FOLLOWING INGREDIENTS…..1 cup butter softened⅔ cup granulated sugar + more for sprinkling2 cups all-purpose flour1 tsp almond extractStored properly, they will last on the countertop for up to 5 days.These sugar cookies are wonderful to have on hand, especially If you have unexpected company.Happy baking!!!
Prep Time
10

minutes
mins
Cook Time
15

minutes
mins
Total Time
40

minutes
mins
Ingredients
1 cup  butter softened
2/3 cup  granulated sugar + more for sprinkling
2 cups  all-purpose flour
1 tsp almond extract
Instructions
Preheat the oven to 325°

Combine the butter and sugar in the mixing bowl and beat until well combined.

Add flour and extract and mix until the dough pulls together. It should

Portion out 1″ balls of dough and roll them between your hands to smooth and shape.

Place the dough on the prepared baking sheet. Press down on top of each ball with the bottom of a glass to flatten the cookies to about 1/2″ thick.

Sprinkle the unbaked cookies with additional granulated sugar and bake for 14-16 minutes or until golden on the bottom.

Let cool on the baking sheet for 5 minutes before transferring to a wire rack to continue cooling.
Keyword
4-ingredient sugar cookies
---