Homemade SpaghettiOs In a Slow Cooker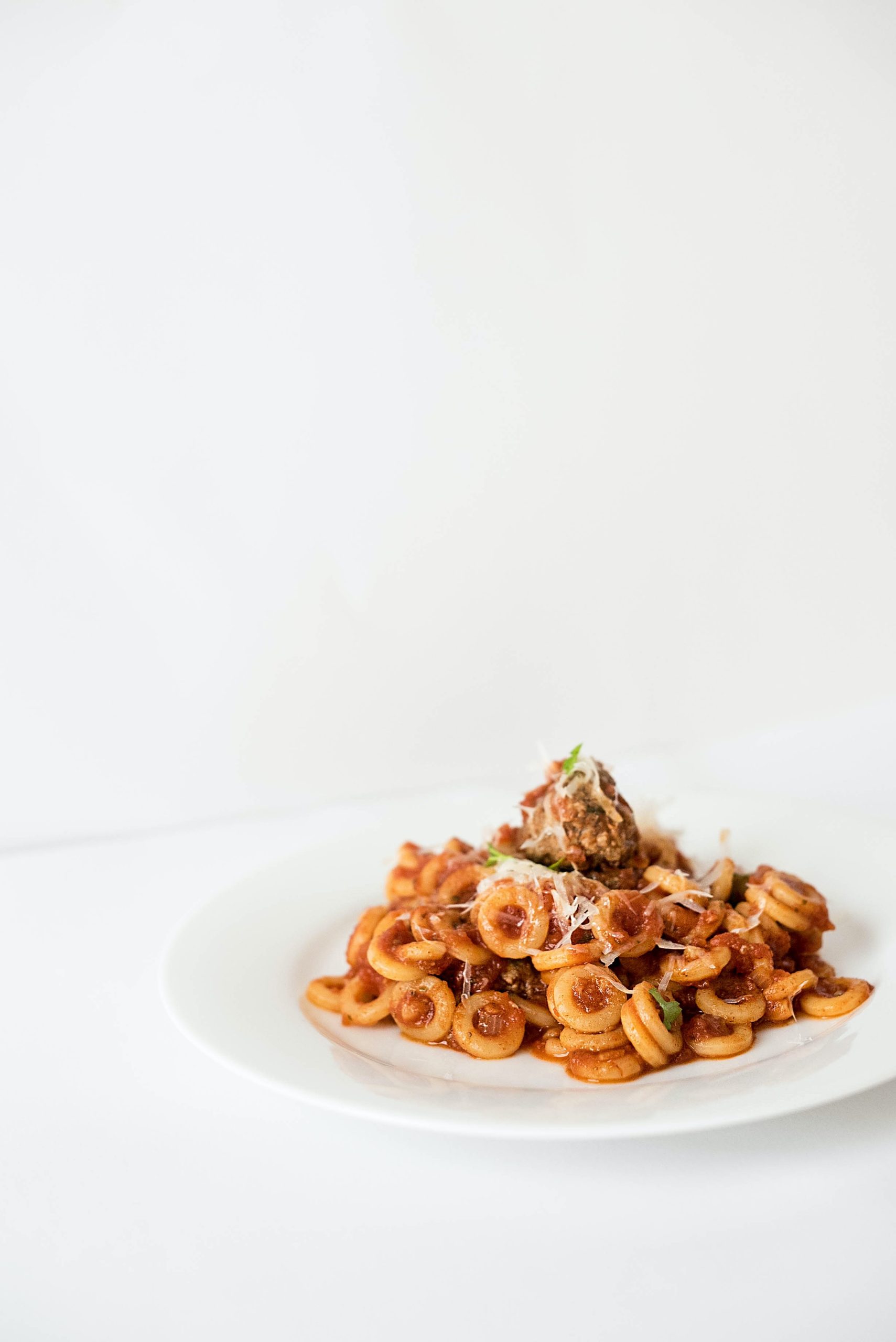 When was the last time you ate Spaghettios from a can? Today I am sharing a homemade recipe for SPAGHETTIOS and they are so easy to make. It's super budget-friendly and always a family favorite!
Growing up, I do not remember having anything like canned SpaghettiOs. . But I know it's was a childhood favorite for so many people.
The ingredients like high fructose corn syrup, preservatives, and all sorts of other mystery ingredients were not good for you. My mother always made everything from scratch.
Want to learn a little trivia? Hop over to
Mashed
and see how Campbell's spaghettiOs were created as an alternative to traditional spaghetti. The small rings were easier for kids to eat without making a mess.
Here is what you will need…
Meatballs….Frozen cooked meatballs work well.
Beef Broth…I love Better Than Bullion in the jar.
Tomato sauce – The plain, canned variety with no added flavorings or sugar.
Herbs…Italian seasoning and garlic salt adds the perfect flavor to the tomato sauce.
Noodles….Dry pasta rings or
alphabet letters.
Grated Parmesan cheese….
Spaghetti O's are great to serve as a meal, snack or for school lunches! 
Let's go make some for your family…..
Ingredients
1 pkg  frozen meatballs (about 30)
2 15 oz cans tomato sauce
32 oz beef broth
1 tsp  salt
1 tsp Italian seasoning
8 ounces Pasta rings …any small pasta shape if you can't find the rings.
1 tsp garlic salt
3 oz grated  Parmesan cheese 
Instructions
In a large slow cooker, add frozen (or fresh) cooked meatballs. Top with sauce, broth, oregano, garlic, basil and salt. Simmer on low, covered, for 5-6 hours.

Half hour before serving, add the noodles. Stir into the sauce, cover, and let cook.

Half hour before serving, stir the noodles and Parmesan into the sauce and let continue cooking.
---