Baked Chewy Granola Bars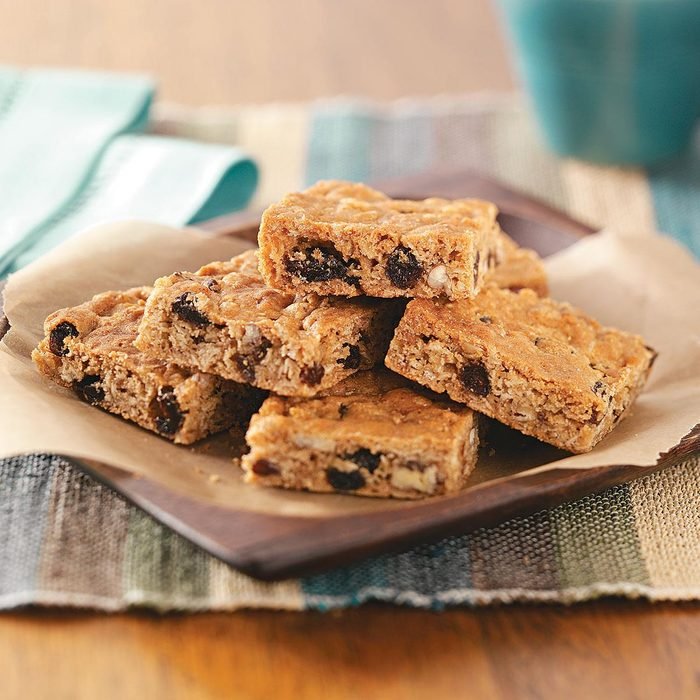 This Chewy Granola Bar recipe is another one of those recipes that I have made so many times. My family loves these and they get eaten up very quickly. I know they will become a favorite in your house too.
They're an easy snack you can make ahead of time and have frozen and ready to put with your child's lunches or summertime snacks.
Recently I came across this
Granola Bar Pan
that I love. Very inexpensive and the perfect way to make these.
Today let me show you how you can make your own granola bars, all from the comfort of your own home!
Go grab your apron
 and just a few simple ingredients, and let's get to baking!
Ingredients
1/2 cup butter or margarine softened
1 cup brown sugar
1/4 cup sugar
2 tbsp honey
1/2 tsp vanilla extract
1 cup all-purpose flour
1 tsp cinnamon
1/2 tsp baking powder
1/4 tsp salt
1 1/2 cups quick-cooking oats
1 1/4 cups rice krispies
1 cup chopped nuts (optional)
1 cup raisins or semisweet chocolate chips
Instructions
In a mixing bowl, cream butter and sugars.

Add honey, vanilla and egg, mix well.

Combine dry ingredients and add to creamed mixture. Stir in oats, cereal, oats, and nuts.

Add raisins or chocolate chips if desired.

Press into a greased 13 x 9 baking pan. Bake at 350° 25-30 minutes or until the top is lightly browned.
---