Celebrate Dad With Man Bars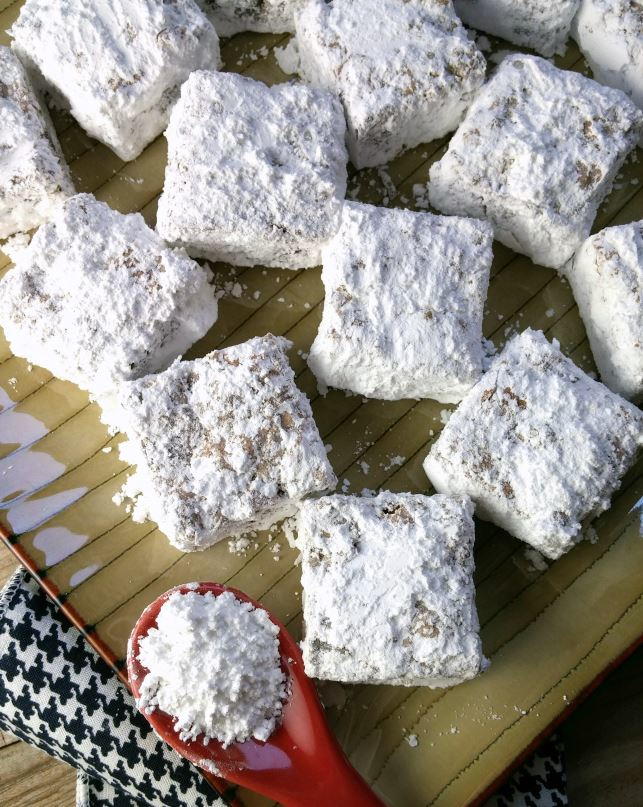 Man Bars is a perfect bar cookie to celebrate dad this Father's Day.  They are very easy to make and require just one bowl. All you have to do is mix it all together, bake, and toss in powdered sugar.DELICIOUS TREAT DAD WILL REMEMBER!!INGREDIENTS YOU WILL NEED TO MAKE MAN BARS….Graham cracker crumbsMini chocolate chipsToasted chopped pecansVanilla extractSweetened condensed milkPowdered sugarThis recipe for Man Bars comes from a Gooseberry Patch Cookbook (love these books) It is like eating a candy and cookie bar and you will love them.ENJOY!!
Ingredients
2 cups graham cracker crumbs
6 ounces semi sweet chocolate chips
1/2 cup chopped walnuts or pecans
14 ounces sweetened condensed milk
1 tsp vanilla (for more flavor add another teaspoon)
2 cups powdered sugar
Instructions
Combine crumbs, chips, nuts, milk and vanilla until well mixed.

Press into an 8×8 pan lined with nonstick foil.

Bake at 350 for 30 minutes.

Let cool, then cut into squares.

Put powdered sugar into a ziploc and add a few bars at a time to coat.
---