Halloween Meal In a Pumpkin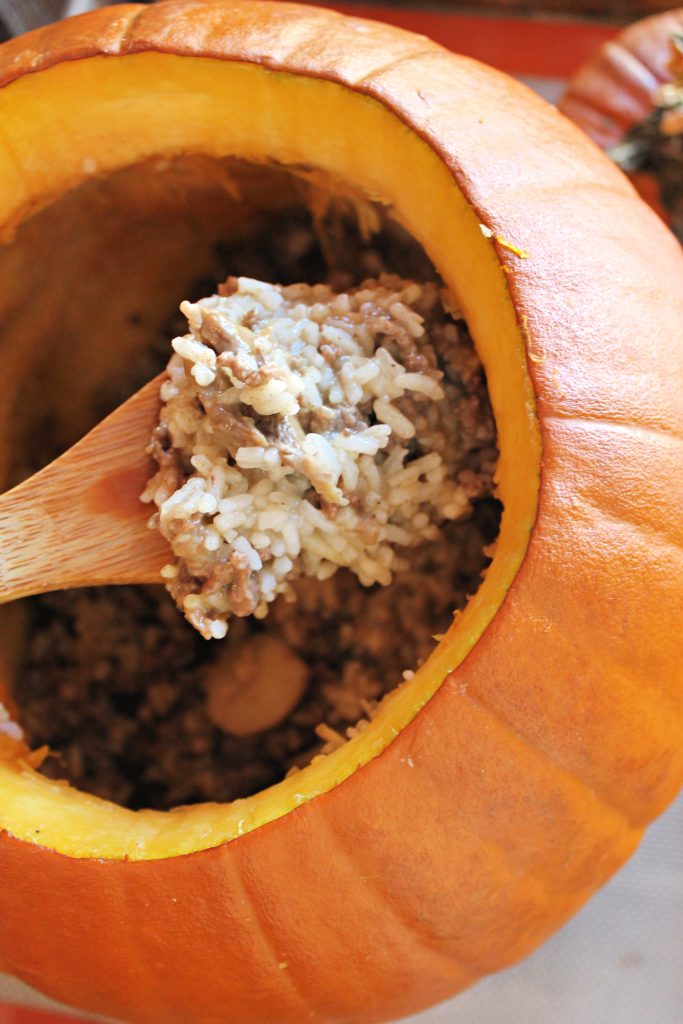 We LOVE Halloween! When we lived at our farm we lived so far out that we celebrated Halloween at our house. We took care of many Foster Kids along with our own children. We had costumes the kids could pick from. We put make-up on them and played games, broke a pinata and I made a big Halloween Feast.
We started a tradition where we had our main dish in a pumpkin. I decorated our big dining room table with spiders and fun Halloween tablecloths. We had dinnerware that was all festive for the season and green punch with eyes floating around in it. We had lots of fun and I hope my kids remember this and pass it on to their families.
A recipe for Dinner in a Pumpkin is one you should definitely SAVE!
Do you have any family traditions you follow for Halloween?
Ingredients for Dinner in a Pumpkin….
Medium Pumpkin
Ground Beef
Water Chestnuts
Minute Rice
Cream of Chicken Soup
Soy Sauce
Onion
Brown Sugar
There are many health benefits to eating pumpkin. Did you know that just ½ cup of pumpkin provides 100% of the recommended daily intake of Vitamin A which aids vision.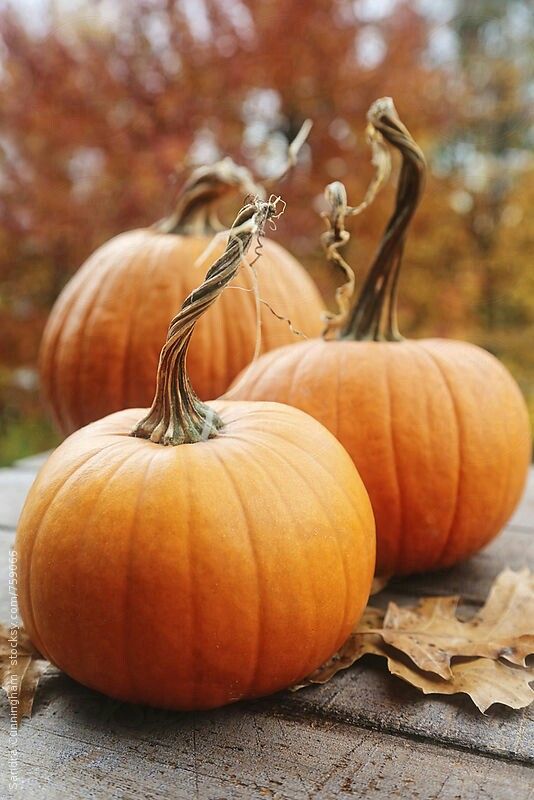 Pumpkin is a rich source of the antioxidant beta carotene, and 1 cup of pumpkin has more potassium than a banana!
Pumpkin seeds are also good for you, so don't throw away the seeds when you clean out your pumpkin! Pumpkin seeds are packed with magnesium, protein, and zinc.
This dinner in a pumpkin is not just a meal, it is definitely a recipe that will be asked for over and over again.
Make your family a Dinner in a Pumpkin this year. It is a warm, hearty meal with the delicious flavors of fall.
Scroll down and let me show you how….
Ingredients
1 medium-size pumpkin)
2 tbsp oil
1 diced onion
1 lb ground beef (we use lean)
2 tbsp soy sauce
2 tbsp brown sugar
1 4 oz can sliced mushrooms, drained
1 10 oz can cream of chicken
1 1/2 cups cups water
1 1/2 cups minute rice
8 oz can water chestnuts, not drained
soy sauce, to garnish
Instructions
Cut off the top of the pumpkin and clean out the seeds and place it on a cookie sheet.

In a skillet add the oil and then the onions, and celery. Sauté for a few minutes and then add the ground beef and begin to cook. Cook until it is browned and then turn the heat too low.

Add the soy sauce, brown sugar, drained mushrooms, and cream of chicken soup. Simmer for 10 minutes.

While it simmers bring 1 1/2 cups water to boil and then add the minute rice stir, cover, and remove from heat.

Then add the cooked rice and the water chestnuts (not drained) into the mixture and then spoon the mixture into the pumpkin.

Place the top on the pumpkin and place in an oven preheated to 350 for 45 minutes to 1 hour. Then remove from oven and serve. Top with soy sauce if you would like to add more!
---