Spicy Buffalo Chicken Burgers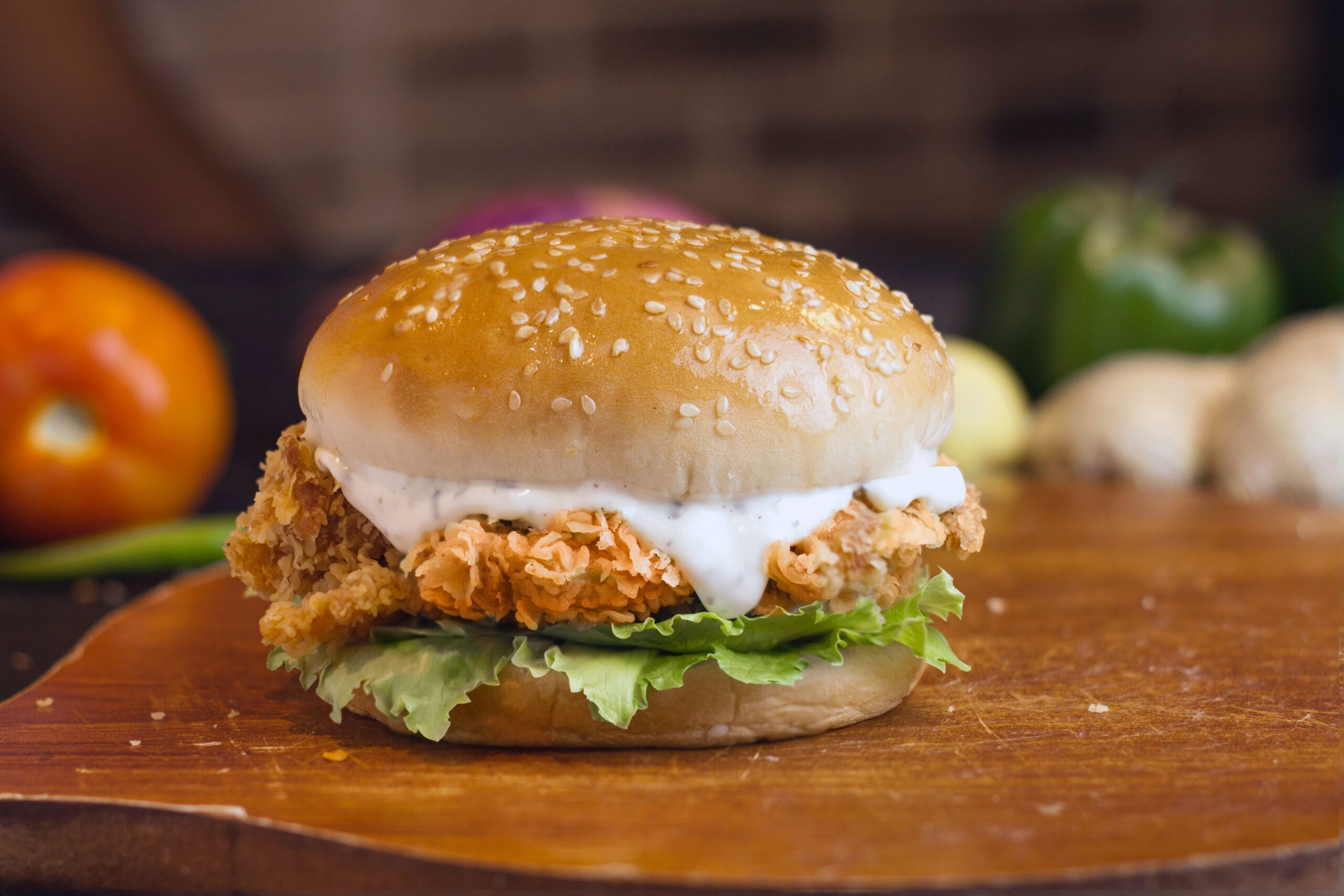 If you love spicy food you will love this recipe for "Spicy Buffalo Chicken Burgers" These Buffalo Chicken Burgers are so simple to make and you can have lunch or dinner ready in just 25 minutes.
This burger is everything you think of when you think of buffalo wings…… Chicken, carrots, celery sticks, and buffalo sauce for the win!
YOU WILL NEED THE FOLLOWING INGREDIENTS…..
Ground chicken
Celery
Carrots
Granulated Garlic
Panko Breadcrumbs
Pepper
Buffalo sauce
YOUR ARE GOING TO LOVE THIS BUFFALO BLUE CHEESE SAUCE RECIPE FROM
WHITNEY BOND
…
¼ cup 
buffalo sauce
¼ cup blue cheese dressing
Buffalo Style Chicken Burgers will become a favorite in your family. They are so delicious and finger-licking good!!
Make these burgers and enjoy a scrumptious burst of flavor in every bite.
On to the recipe below…..
Ingredients
1 pound  ground chicken
1/2 cup  panko breadcrumbs
2 tbsp  grated carrot
2 tbsp  grated celery
1/2 tsp salt
1/2 tsp  granulated garlic
1/4 tsp  black pepper
4  potato hamburger buns
lettuce
Buffalo Sauce
Instructions
In a large bowl combine the ground chicken, breadcrumbs, carrots, celery, hot sauce, salt, garlic, and black pepper. Shape mixture into four evenly-sized patties.

Preheat the grill by turning gas burners to medium-high. To make sure the burgers do not stick, dip some paper towels in oil and use tongs to rub down grill grates. (Or you can use a grill mat when cooking these burgers.)

Grill the buffalo chicken burgers, about 4-5 minutes per side or until they reach at least 165˚F in the center of the burgers.

Add buns to the grill next to burgers and grill for 30 seconds. We always brush ours with a little bit of butter.

Serve the burgers on grilled potato buns with butter lettuce, and Buffalo sauce.
---