Strawberry Lemonade Jam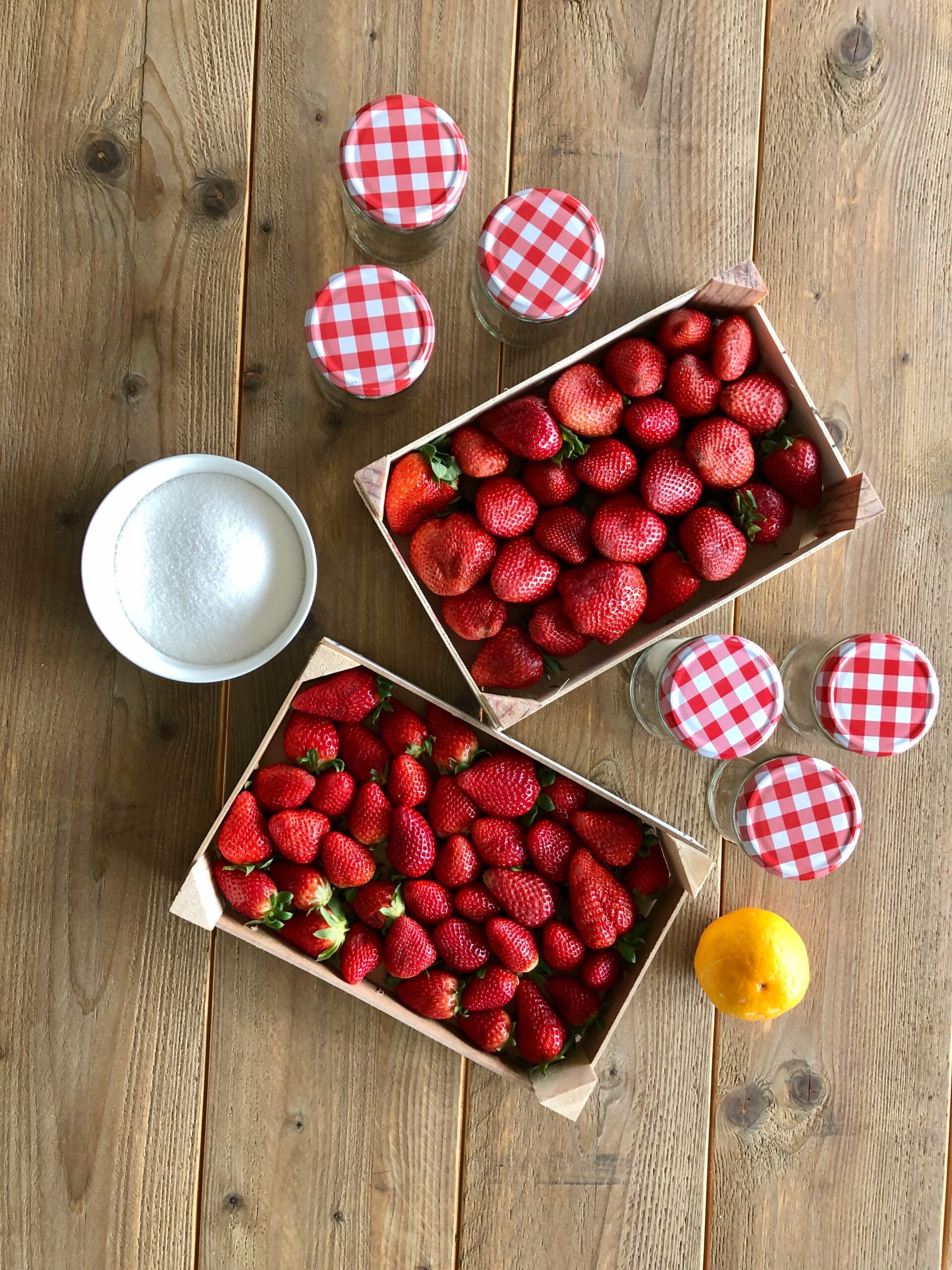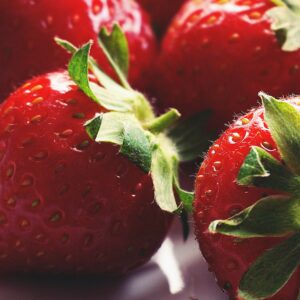 Delicious Taste Of Summer
I love when the strawberries start showing up at our fruit markets. The prices are really good this year and I usually freeze a lot for smoothies and make jam. We love to enjoy it all year through. I have a big patch of strawberries in my garden and it looks like a great year to harvest them. This strawberry lemonade jam only takes a few minutes of cooking. Once you've added the mashed strawberries, lemon juice, pectin and sugar to the pot and boiled it for a bit, let it cool for a few minutes, then the jam will be ready to pour into jars.Sit the jars on the counter, not in direct sun light, and let them rest undisturbed for 24 hours.After the 24 hours place the jam either in the fridge or freezer! It's ready to eat!Grab some strawberries and lemons and you are going to fall in love with this Strawberry Lemonade Jam! 
Ingredients
4 cups ripe strawberries, tops removed and hulled
2 1/2 tbsp fresh lemon juice
1.75 ounce package premium fruit pectin
4 cups granulated sugar
Instructions
Wash hulled strawberries and place into large bowl and mash until almost smooth. (I like to use a potato masher)

Add mashed berries to a medium saucepan. Mix in fresh lemon juice and fruit pectin.

Bring to a boil and boil for 1-2 minutes. Once boiling, add sugar, stir and boil for 1-2 minutes until sugar is dissolved.

Remove from heat and let cool 2-3 minutes.

Pour jam into 3,16 oz or 4, 12 oz freeze safe jars, leaving 1/2 inch space at top.

Add lids and let jam sit on your counter for 24 hours or until set.

Refrigerate for up to 3 weeks or freeze up to 1 year.
---