Refreshing Orange Freeze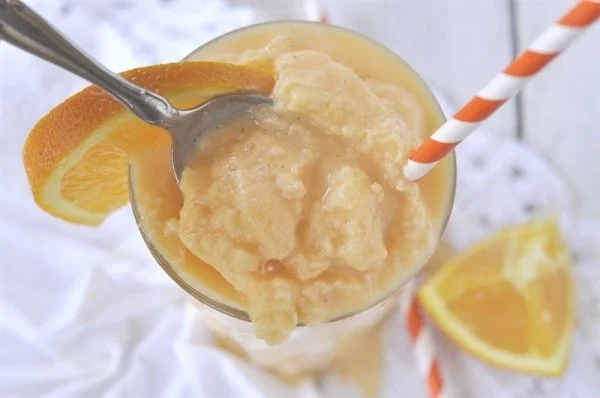 Do you remember eating, as a kid, those cute little orange sherbet ice cream cups with that wooden spoon? We loved them and this recipe is bringing back memories. You can still find them in the freezer of your grocery store. This recipe for Orange Freeze is so easy to make and a great way to cool down on a hot summer day. Your family and friends will love this refreshing orange treat.. A freeze is similar to a milk shake but it is usually made with sherbet instead of ice cream.It Is So Flavorful, And Totally Delicious!
Ingredients
2 cups sherbet
1/4 cup milk
1 cup orange juice
Instructions
Blend together all ingredients in blender until smooth.

Add spoon and straw and enjoy!
---