SALADPOWER REVIEW….Drink Your Veggies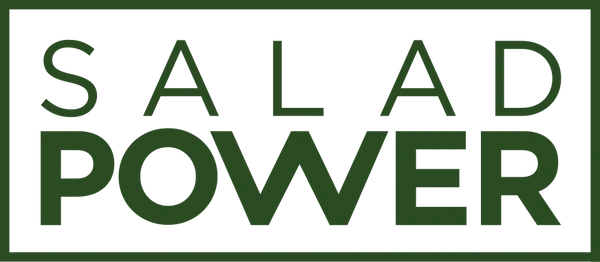 As families none of us get the daily amount of greens everyday we need. This world is so busy now we barely have time to get our family out the door everyday for various activities. How do we pack nutrition into their lives on a daily basis.
The USDA recommends five to seven servings of fruits and veggies each day, and even that may be low. Do you get that everyday??
If you don't want to eat your vegetables, you can drink them with SaladPower.
What happens when you start drinking SaladPower everyday? Is it good for your body?? Is there a lot of preservatives or is it just a fad?
Drinking your veggies can often make it easier for your body to process and maximize their amazing nutrients.
The essential vitamins and nutrients can boost your mood, promote heart and gut health, prevent chronic conditions, aid in weight loss, improve the appearance of your skin and nails, reduce bloating, boost energy, and do much more. What's not to love about that?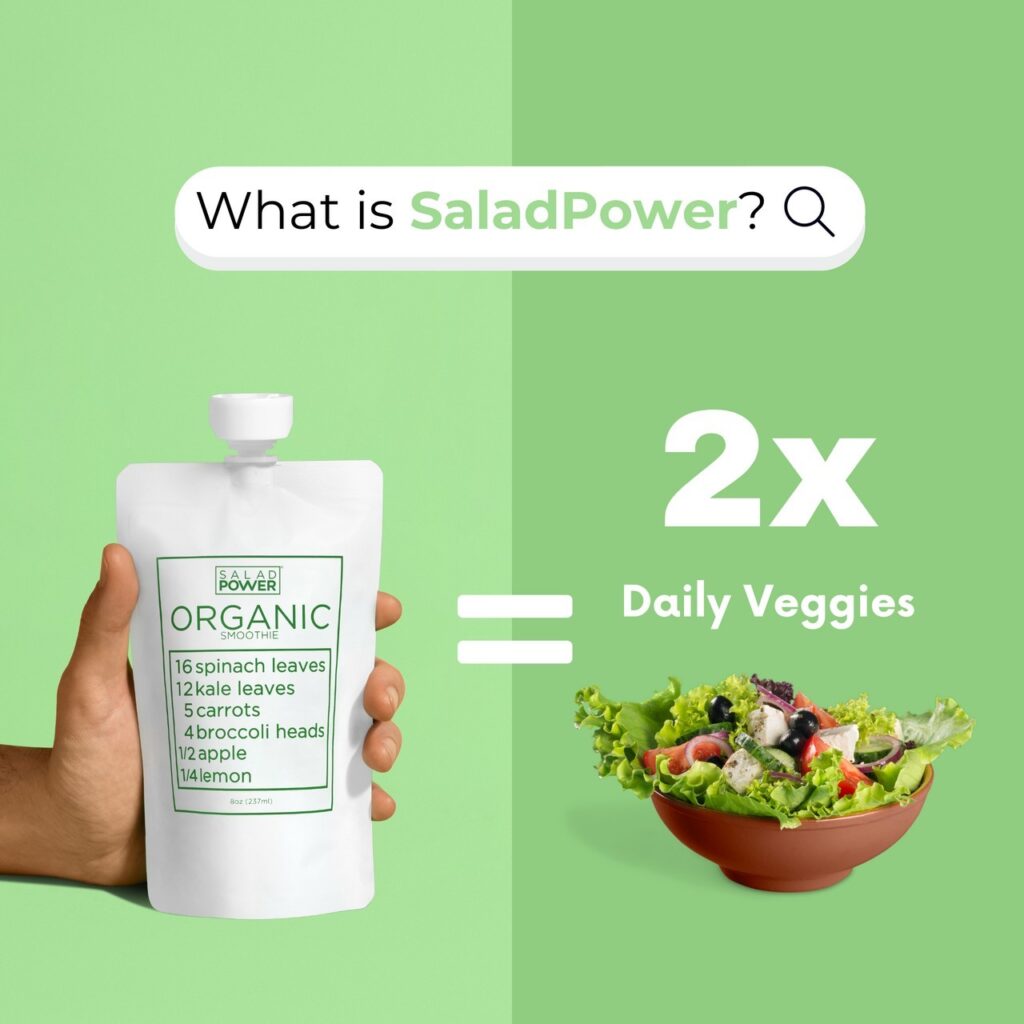 INTRODUCING SALADPOWER….THE #1 HEALTHY WAY TO GET YOUR VEGGIES!!
SaladPower is a smoothie made from whole organic produce.
It has less than 100 calories
Always Organic
Heart Healthy
Tons of Fiber
Their produce comes from USDA Certified Organic farms that are sustainable and biodynamic. Every time you buy a 6-pack they need to plant about 100 new organic seeds for the next harvest. That's good for you and good for the planet too.
In contrast to unprocessed green powders SALADPOWER takes a different approach, focusing on using whole vegetables to create their nourishing products.
SaladPower is an organic meal replacement that uses real whole organic produce to complete your daily veggie requirement.
CEO and Founder Stephan Lotfi notes, "Our mission is to make whole organic vegetables hassle-free. We want everyone to get enough veggies even if it's not with us."
Make drinking your vegetables a habit? SaladPower is a Win Win Win!
I recently received a box of SaladPower Pouches to try. All of the ingredients are USDA-certified organic and no sugars. I love that it is a liquid and not a powder. I was skeptical at first but it is very tasty and makes it easy to get vegetables. I also love how the fruit gives it just a slight taste of sweetness.
I highly recommend SaladPower!!
---