Porcupines In a Skillet Dinner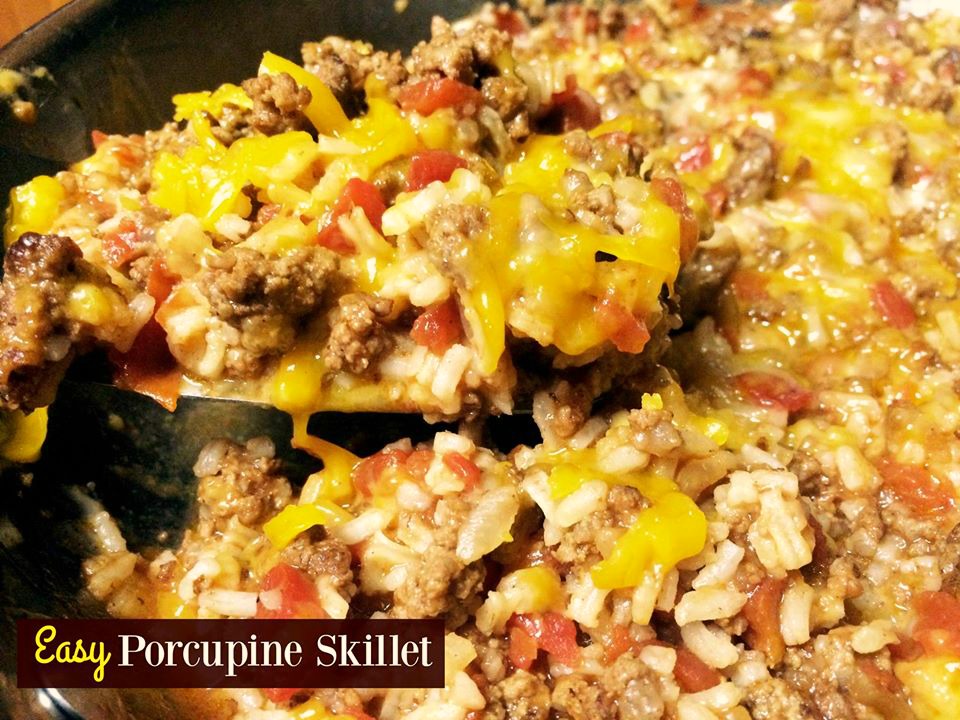 This Porcupines In a Skillet Meal is a delicious dinner that is so easy to make. My mother made this a little different and they were known as Porcupine Meatballs. I have made them lots of times as my kids were growing up and I made them at work.Turn Porcupine Meatballs into a casserole. It is one of those comfort foods that is filling and so good. Serve this with a loaf of french bread and a green salad and enjoy a tasty dinner. (Maybe a cookie for dessert?)Your family will love this one-pot meal of the favorite meatballs we grew up on.INGREDIENTS YOU WILL NEED….ground beefdry onion soup mixtomatoesriceshredded cheesecan of mushrooms, optionalPorcupines in a Skillet is so easy and delicious – and you probably already have these items on hand! I always have these ingredients in my pantry and fridge. Come On Over To My Kitchen and Let's COOK…….
Ingredients
1 lb ground beef
1 package dry onion soup mix
1 1/2 cups hot water
3/4 cup uncooked minute rice
16 oz diced tomatoes with juice
shredded cheese
Instructions
Brown ground beef and drain off excess grease.

 Stir in onion soup mix, water, uncooked rice, tomatoes with juice and cover and cook on low for 25 minutes or until rice is tender, stirring occasionally.

Once done, add cheese and cover for a minute or 2 or until cheese melts.
---