Let's Make Some Homemade Butter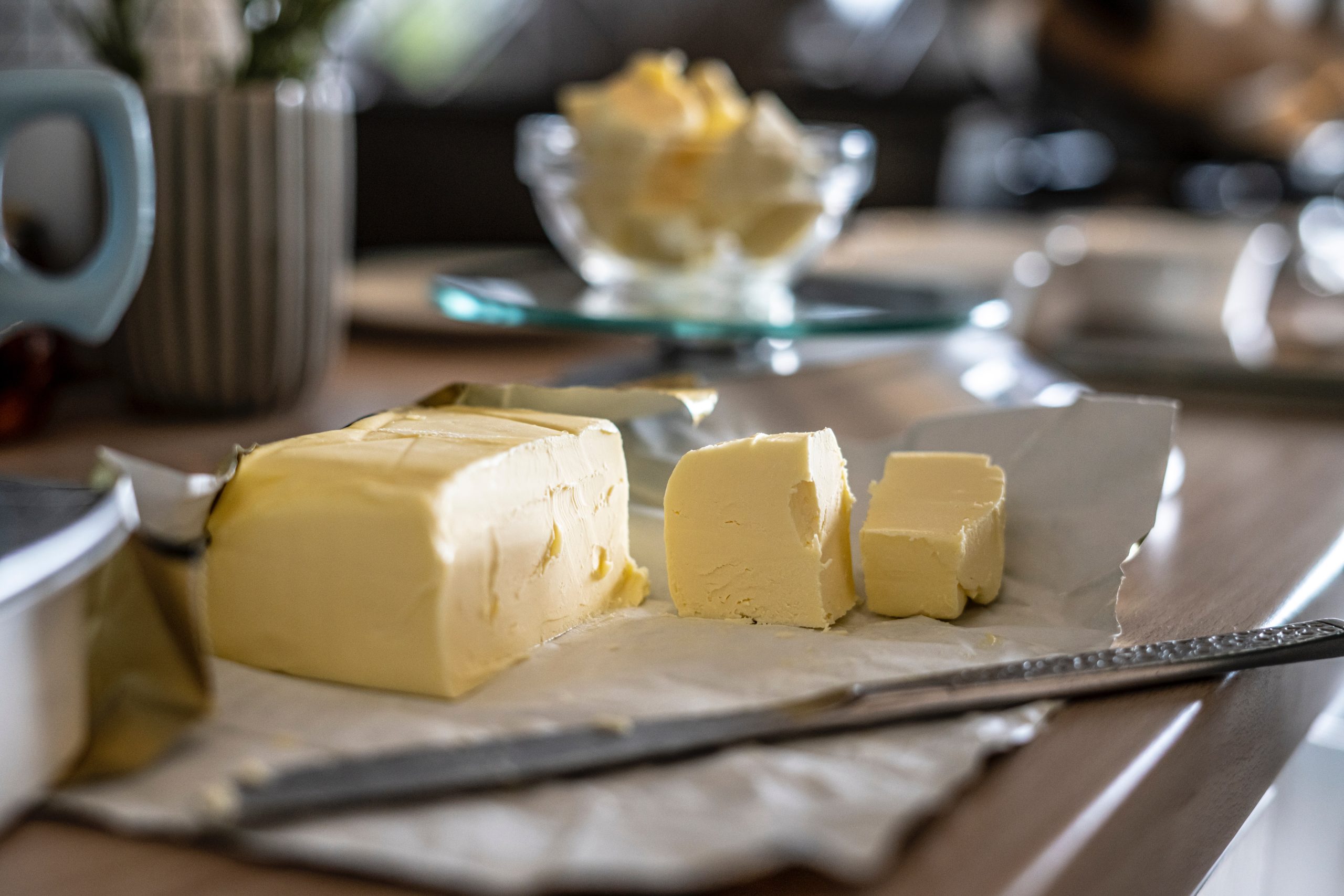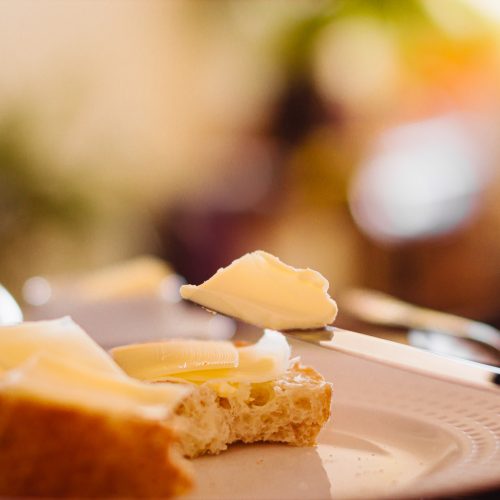 A Yummy and Fun Family Activity
Homemade butter is a simple thing to make using a mason jar. You don't even need to own a cow!  It is just heavy cream whipped past the point of whipped cream. Then it separates into the butter fats and the buttermilk.
I always think of Ma Ingalls on Little House On The Prairie and how she churned her own butter. She would be proud of you for making some for your family.
Back in the day, from the Middle Ages all the way up until the Industrial Revolution, the butter churning process was done by hand. They put the cream into a barrel and then moved a plunger up and down to churn it for hours and hours. It took a very long time to make butter back then.
Making homemade butter is quick and easy with just a two ingredients. This butter can be made in a variety of different ways but a mason jar makes it fun.
What you'll need for Homemade Butter in a Mason Jar….
heavy cream
salt
mason jar with lid
This homemade butter recipe will yield between ½ cup (1 stick) and 1 cup (2 sticks) of butter. You will also get about 1 cup of buttermilk.
Grab a mason jar and lets make some butter…..
Ingredients
Heavy Cream
Salt
1 drop yellow food coloring (optional)
Mason Jar with Lid
Instructions
Pour heavy cream into jar, filling the jar half way.

Add a pinch of salt.

Add lid to jar.

Get the family to help shake for 10 minutes. Listen for it to get solid.

After about 10 minutes you will have whipped cream. Shake some more.

Then you will notice the buttermilk has separated from the butter at this point.

Pour out into a bowl and form the butter into a ball with your hands.

Save your buttermilk for yummy pancakes or waffles.

Run ball of butter under cold water until water runs clean.

 Ta da!  Creamy, fresh butter. Store in fridge.
---