Creepy Witch Finger Cookies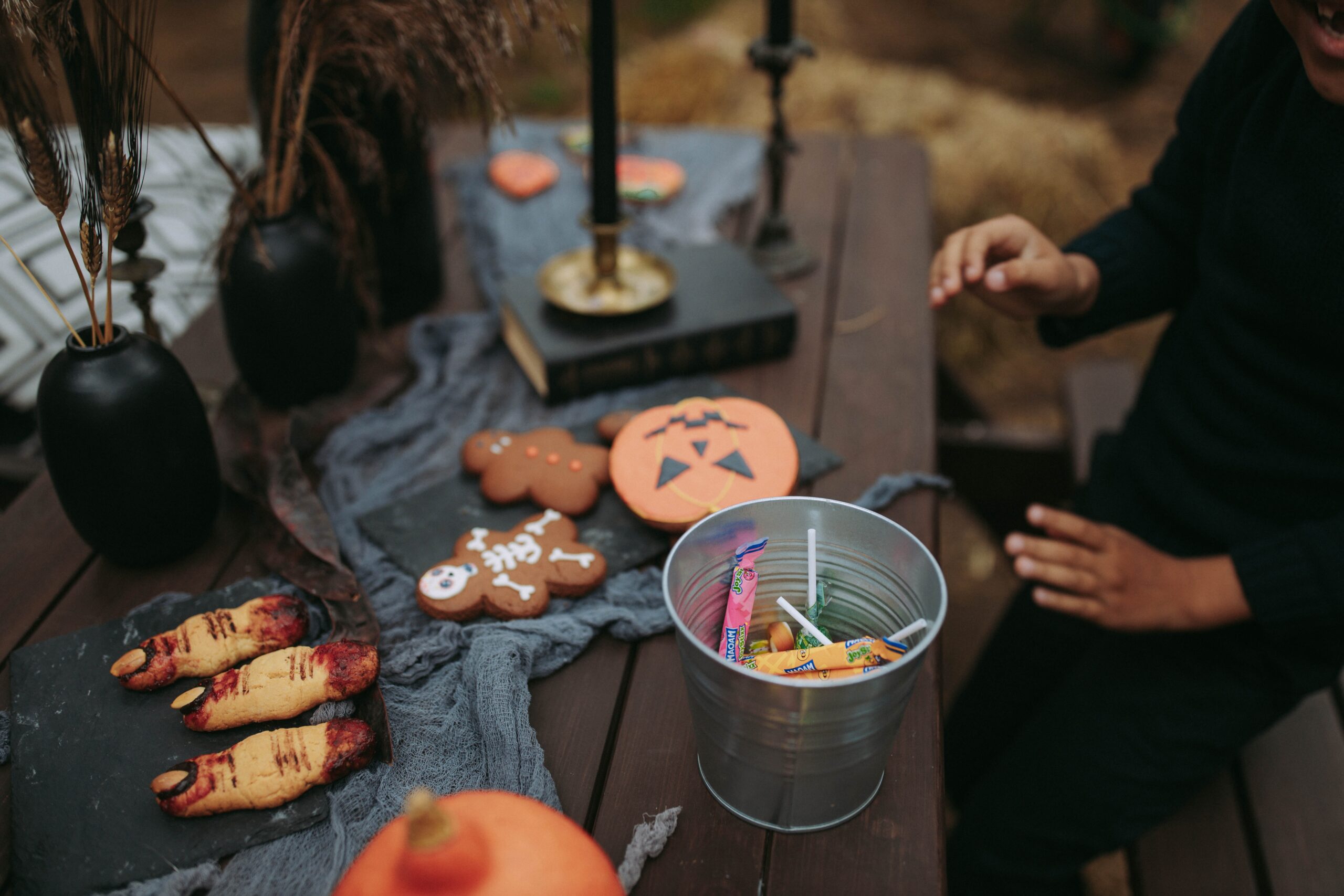 Autumn is my favorite time of year and that means Halloween is right around the corner! This is the month to make some some scary treats.
I have been making these Witch Finger Cookies cookies for years. The fun part is they look so real, your family will love these.
If you dare bite into them they are sooooo delicious to the taste. They were always a tradition at our house, plus I made 150 every Halloween at work and the residents and their families loves them too.
These cookies are a great Halloween treat and so easy and fast to make. If you are having a big Halloween Party these will be a BIG HIT!
You will need the following ingredients to make these Spooky Witch Cookies.
1 cup melted Butter…use salted or unsalted butter.
1 teaspoon Vanilla Extract .…I always double the vanilla.
1 teaspoon Almond Extract…
1 egg…
1 cup powdered sugar
2 3/4 cups All-Purpose Flour
1/2 teaspoon Baking Powder – this makes your cookies rise.
Salt….if you use unsalted butter add a pinch of salt.
Green food coloring…makes your cookies look creepier. (optional)
Almonds….this is to make the nails.
Red Decorating Gel…to make the nails look bloody.
Lets go bake some Spooky Halloween Witch Finger Cookies…..
Prep Time
20

minutes
mins
Total Time
40

minutes
mins
Ingredients
1 stick butter softened
1 cup powdered sugar
1 egg
2 3/4 cups flour
1/2 tsp baking powder
1/2 tsp salt
1/2 tsp a few drops of green food coloring (optional)
1 tsp almond extract
1 tsp vanilla extract
1 tube red decorator gel
3/4 cup whole blanched almonds
Instructions
Roll heaping tablespoons of dough into finger shape for each cookie. Press almond firmly into one end for the nail. Squeeze in center to create knuckle shape; using a paring knife or toothpick, make several places to form knuckle.

Scoop out a portion of dough. Roll the dough into the shape of a finger.

Place a blanched almond on the tip of the finger and press it in slightly.  Shape the tip of the finger around the almond.  Make an indentation where you think a knuckle would be on a witch. 

Using a toothpick or tip of a knife, make lines in the finger to recreate the wrinkles in finger.

Place the fingers on a cookie sheet.  

Place in a preheated 325-degree oven and bake for 20-25 minutes or until beginning to lightly brown. Let cool for 3 minutes.

Lift up almond; squeeze red decorator gel onto nail bed and press almond back into place, so gel oozes out from underneath. Let cool. If you only use 1 teaspoon of dough, you will get about 4 dozen cookies.

If you want more Halloween ideas just click below…

Halloween spider bread dip bowl…I think he is creepy but cute too ! (via Its Always Autumn.)

Monster Rice Krispie Halloween Treats…a very simple Halloween Treat to make.(via Family Fresh Meal)
Keyword
scary cookies, shortbread finger cookies, witch finger cookies
---