Old-Fashioned Sad Cake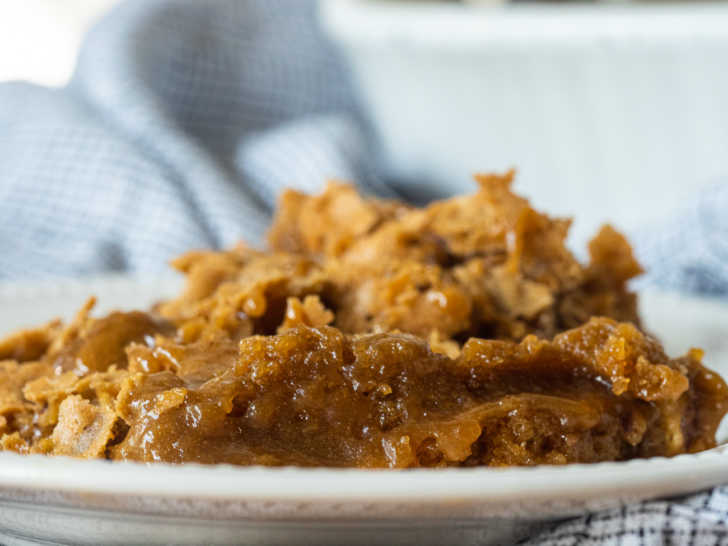 I was so intrigued by the name when I first heard of this recipe. I knew it would be something I had to try. Why is it called a Sad Cake? It is called Sad Cake because it raises fairly high, then caves in in the middle. You will be sad when the last crumb is gone! I like to serve it with whipped cream.SOOOO Delicious and addictive! It only takes 5 simple ingredients, a little mixing and you have a delightful Old-Fashioned Sad Cake. Ready to make one? Let's do it!
Ingredients
2 sticks Butter
2 1/4 cups Brown Sugar
1/2 cup White sugar
4 Eggs
2 cups Flour
2 tsp Baking Powder
1 tsp Vanilla
1 cup Nuts
Instructions
Preheat oven to 350°.

Place the 2 sticks (1-cup) of butter and the brown sugar into a microwave bowl Melt the butter with the brown sugar together.

Remove from the microwave and add the white sugar, eggs, flour, baking powder, and the vanilla. 

 Stir until mixed.  Stir in the chopped nuts. 

Pour the batter into a 9″ x 13″ greased pan.  Bake 40 minutes at 350°.
---