Old-Fashioned Tapioca Pudding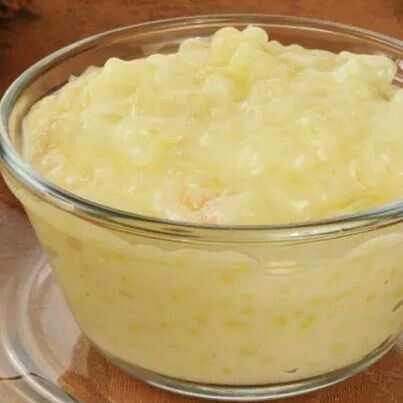 A Classic Dessert
Today, I'll be sharing information about how to make a simple tapioca pudding. This dessert brings back lots of childhood memories, and was one of my favorites growing up. You really don't hear that name much anymore. You are going to be making Tapioca Pudding all the time once you try it. This is a decadent homemade tapioca pudding recipe made from scratch using pearl tapioca. It is so creamy, and delicious!Tapioca (tap-ee-oh-kuh).  You've seen it in your grocery store.  Tapioca pearls are starch balls made from the root of the cassava plant.  The pearls give it that unique texture that we are so familiar with.Tapioca pudding is a great comfort food and can be served warm or cold.Grav your apron and let's go make some in my kitchen…
Ingredients
8 cups milk
1 cup pearl tapioca
1 cup plus 2 tablespoons sugar
1/8 tsp salt
4 large eggs
1-1/2 teaspoons vanilla extract
Instructions
In a 4- to 5-qt. slow cooker, combine the milk, tapioca, sugar and salt. Cover and cook on low for 4-5 hours.

In a large bowl, beat the eggs; stir in a small amount of hot tapioca mixture. Return all to the slow cooker, stirring to combine. Cover and cook 30 minutes longer or until a thermometer reads 160°. Stir in vanilla.

 To Make Chocolate Tapioca…..Add ½ cup of chopped semi-sweet chocolate after adding the eggs.

Add a dollop of whipped cream and serve…….Your family will love this dessert! ENJOY!!
---