Old-Fashioned Gingersnaps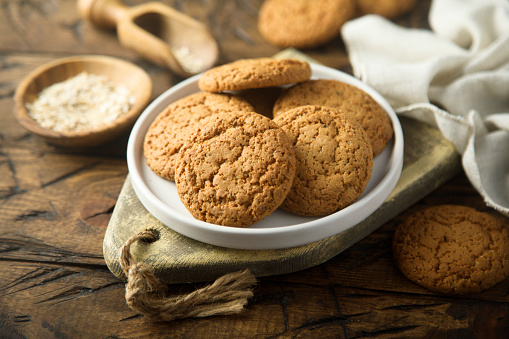 Growing up, Gingersnap Cookies were always a favorite in our house. They were not homemade but I still loved them. But one year my daughter and I had to go and bake some at a Christmas open house. The smell was so yummy as it filled every room. They are so nostalgic and bring back so many childhood memories.Old fashioned Gingersnap cookies are a homemade classic treat packed with bold flavors of molasses, ginger, and cinnamon in every biteYou Will Need Following Ingredients to make them…..All-purpose flourBaking sodaGingerCinnamon and Cloves….SaltButterGranulated Sugar Brown Sugar MolassesSkip the grocery store and make your own! You will want to make these delicious cookies all year long.Let's bake some Old Fashioned Gingersnap Cookies!
Prep Time
10

minutes
mins
Cook Time
10

minutes
mins
Total Time
20

minutes
mins
Ingredients
1/2 cup butter
1 cup brown sugar
1 egg
1/3 cup molasses (I used Grandma's molasses)
2 tsp baking soda
1 tsp cinnamon
1/2 tsp ginger
2 1/2 -3 cups flour
1/4 cup granulated sugar (for rolling)
1/2 tsp cloves
Instructions
Mix thoroughly the butter, brown sugar, egg and molasses.

Blend in the dry ingredients (start with 2 1/2 cups flour, adding more if needed).

Heat oven to 375°

Shape dough into balls and roll in granulated sugar.

Place balls 2-3 inches apart on a lightly greased baking sheet.

Bake 9 minutes or just until set.

Immediately remove from baking sheets.
Keyword
gingersnap cookies, homemade recipe
---