Crumbl Pink Donut Cookies..YUM!!!!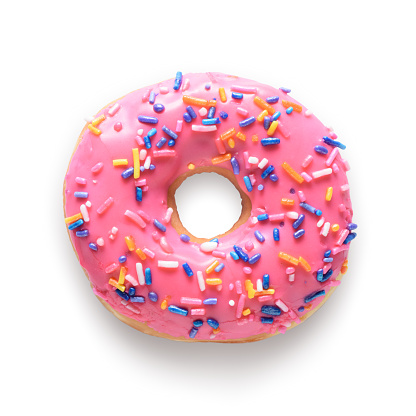 Don't lose this recipe….Crumbl Copycat Sugar Cookies are the cutest donut cookies perfect for family gatherings or any type of party!
If you're not familiar with Crumbl, it is a cookie bakery franchise that makes big cookies in unique flavors. But they feature a rotating menu that changes weekly, so flavors come and go. 
INGREDIENTS NEEDED FOR THESE COOKIES…
Butter
Brown & granulated sugar
Egg
Flour
Salt
Baking powder
Powdered suga
Pink gel food coloring
Milk
Rainbow sprinkles
If you love sugar cookies you have got to make this Crumbl Cookie Copycat Recipe! Let's head to the kitchen and make a special treat for your family tonight!
Prep Time
15

minutes
mins
Cook Time
10

minutes
mins
Total Time
25

minutes
mins
Ingredients
1 cup softened  butter 
2/3 cup  granulated sugar
6 tbsp  brown sugar
2 eggs
4 tsp vanilla
3 cups all purpose
1/2 tsp  salt
2 tsp  baking powder
Instructions
PINK GLAZE
1-2 tablespoon milk start with 1 tbsp

Pink food coloring…..just a couple of drops.Rainbow sprinkles
INSTRUCTIONS
Preheat the oven to 350F then line a baking sheet with parchment paper and set it aside.

Cream the butter, granulated sugar, and brown sugar together until smooth and creamy.

Whisk in the egg, and vanilla and mix until combined.

Mix in the flour, baking powder, and salt. Then using a large cookie #16 scooper scoop out 6 equally sized cookie dough balls. Then put on a baking sheet and flatten them to 1/2 inch thick with the bottom of a glass

Bake the cookies in the oven for 10 minutes, then let them cool down on the baking sheet for 10-15 minutes. Transfer to cooling rack to cool down fully.

Once cool, using a small circle cookie cutter, cut a hole in the center to make them look like a donut. ( or you could let them as a big pink cookie)
PINK GLAZE
In a small bowl, whisk the powdered sugar, milk, and pink gel food coloring together until the glaze is thin enough to glaze the cookie.

Dip the top of the cookies in the pink glaze, set on a baking sheet.

Enjoy with a glass of milk!!
Keyword
crumble cookies, crumble donut cookies, family treat
---