Make Your Own Graham Crackers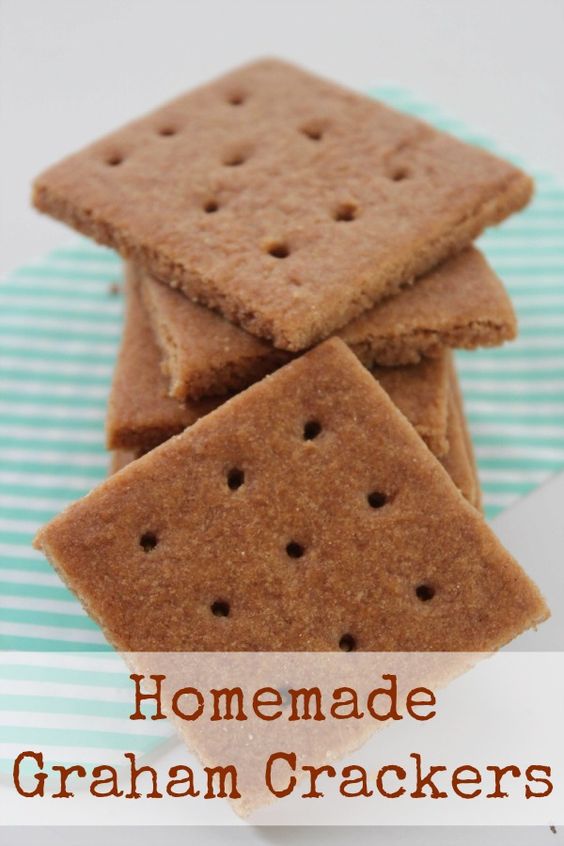 A Favorite Treat Growing Up!
I remember growing up a favorite treat was when mom made a cake and had frosting left over. She would put it between 2 graham crackers and what a treat it was! You will love making homemade Graham Crackers. Get your kids involved with this recipe There are no eggs so your kids can cut out shapes and even eat the dough, it is so easy and fun! Don't lose this recipe as summer is returning in a couple of months and that means s'mores. This was interesting…..Graham flour is named after Presbyterian minister Sylvester Graham. That's why you'll always see Graham crackers capitalized — and Graham believed that a diet anchored by homemade whole grain bread is what was intended for us.YOU WILL NEED THE FOLLOWING INGREDIENTS Butter Brown Sugar Salt HoneyFlourWheat FlourBaking SodaCinnamonThis easy recipe makes yummy crackers that are perfect for snacks, cinnamon crackers (just sprinkle over your crackers and bake them), and even pie crust!Let's make some in my kitchen.
Ingredients
Instructions
Preheat your oven to 350°F. In a large mixing bowl, combine the softened butter, brown sugar, salt, cinnamon and honey.

Combine baking soda with all-purpose flour. Gradually add in flour mixture and wheat flour, alternating between them until incorporated.

Roll out dough between sheets of wax or parchment paper to about 1/8" thickness.

Cut or score into individual cracker sizes with a pizza cutter and use a toothpick or fork to make holes in the crackers to help air circulate.

Line a cookie sheet with silicone or parchment paper.

Separate cookies and place on prepared sheet.

Bake for 10 minutes or just until your homemade graham crackers start to brown.
---