Let's Make Homemade Tortilla Chips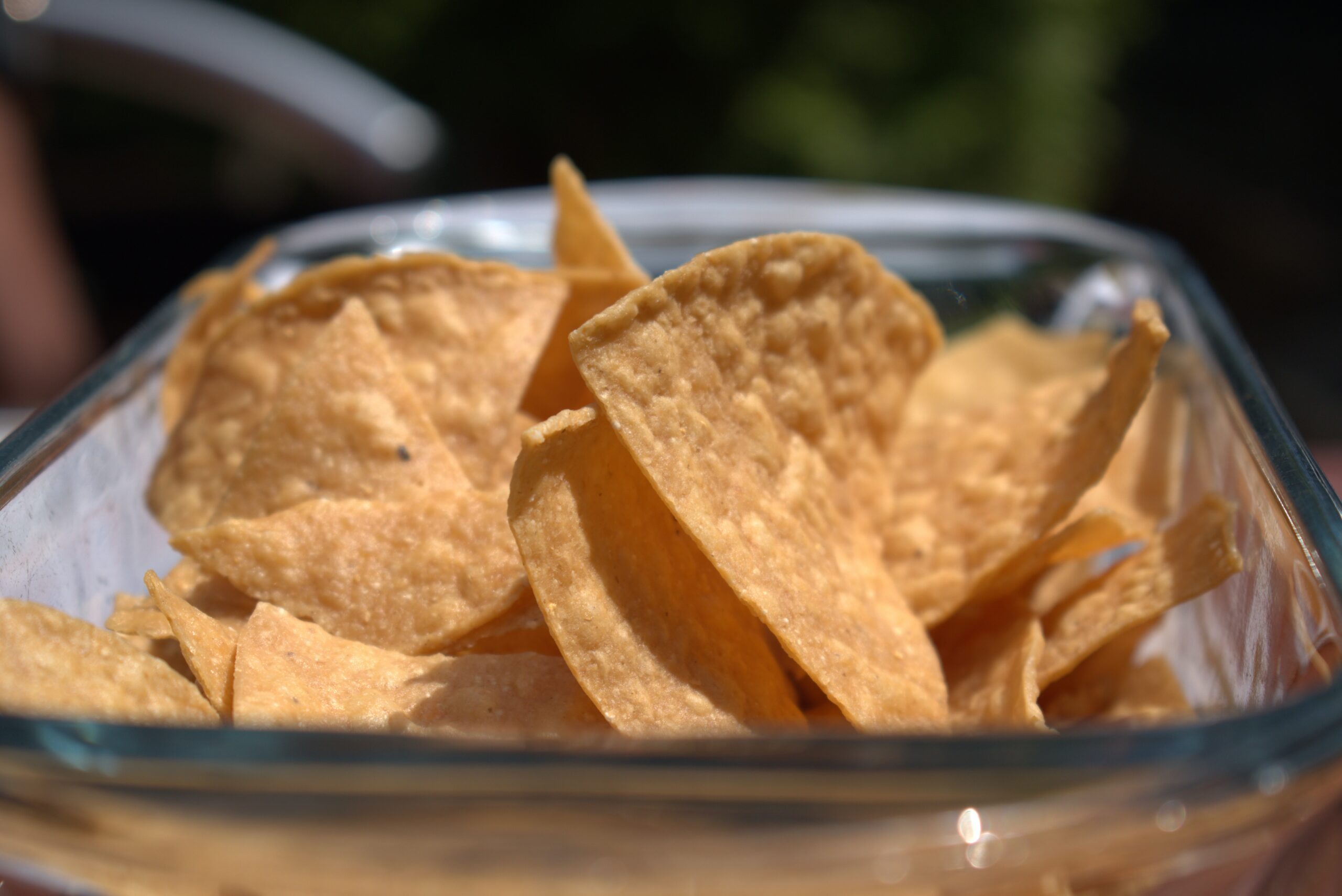 Who doesn't love chips and dips?! They're such a great snack or appetizer to any meal. If you have a bag of tortillas you need to make homemade tortilla chips!
There is something about the taste of homemade tortilla chips that are so delicious and a real treat.
Why should you make homemade tortilla chips from scratch? They taste better than any chip you have ever had.
For the best tortilla chips, we like to fry them. I have shared recipes for both fried and baked tortilla chips. The baked chips are good, but they will never be as crispy as fried chips.
 YOU WILL NEED THREE INGREDIENTS….
Oil for frying…
I use standard vegetable oil.
Tortillas….You can use either corn or flour tortillas.
Salt….we use sea salt.
HOW TO MAKE BAKED TORTILLA CHIPS…
You can also bake your tortilla chips! This results in a slightly crunchier chip.
Prep.…Preheat oven to 350°F Stack tortillas and cut into 6 or 8 wedges.
Bake….Arrange triangles in a single layer on a baking sheet. Bake for 6 minutes, flip each chip over, then continue baking for another 6 minutes, or until golden brown and crispy.
Sprinkle warm tortilla chips with salt and enjoy!
Either way you choose to make these, you don't even need a recipe, and YES they're way better than the store-bought stuff.
NOW WE KNOW WHY TORTILLA CHIPS ARE TRIANGLES….
The triangle-shaped tortilla chip was popularized by Rebecca Webb Carranza in the 1940s as a way to make use of misshapen tortillas rejected from the automated tortilla manufacturing machine that she and her husband used at their Mexican delicatessen and tortilla factory in southwest Los Angeles.
A TIP EVER FROM
THE SUBURBAN SOAPBOX….
Before transferring your tortilla chips to the paper towel after frying, season the paper towel with salt, too! This will ensure that all sides of your tortilla chips have been seasoned and not just the top.
HERE ARE SOME TASTY WAYS TO PAIR WITH THESE HOMEMADE TORTILLA CHIPS….
Refried beans
Homemade Salsa
Guacamole
Hummus
Cinnamon and Sugar
Tacos
Homemade Tortilla Chips are SO easy to make with just three ingredients!
Let me show you how to make yummy homemade flour tortilla chips from scratch!
Ingredients
High-heat cooking oil, such as, canola, or vegetable oil
12  corn or flour tortillas
Sea salt
Instructions
Line a plate with paper towels.

Fill a heavy skillet with ¼ to ½ inch oil. Heat the oil over medium-high heat until its temperature reads 350°F until a small piece of tortilla sizzles when added to the oil.

Use tongs to flip the chips continuously until they are crisp and pale golden brown, about 2 minutes. Use a spider or slotted spoon to transfer the chips to the paper towel-lined plate and repeat with the remaining tortillas, adding more oil to the pan as needed.

Sprinkle with salt and serve immediately. Store leftover chips at room temperature for up to 3 days.
---