Apple Cider Slushies..Fun Fall Treat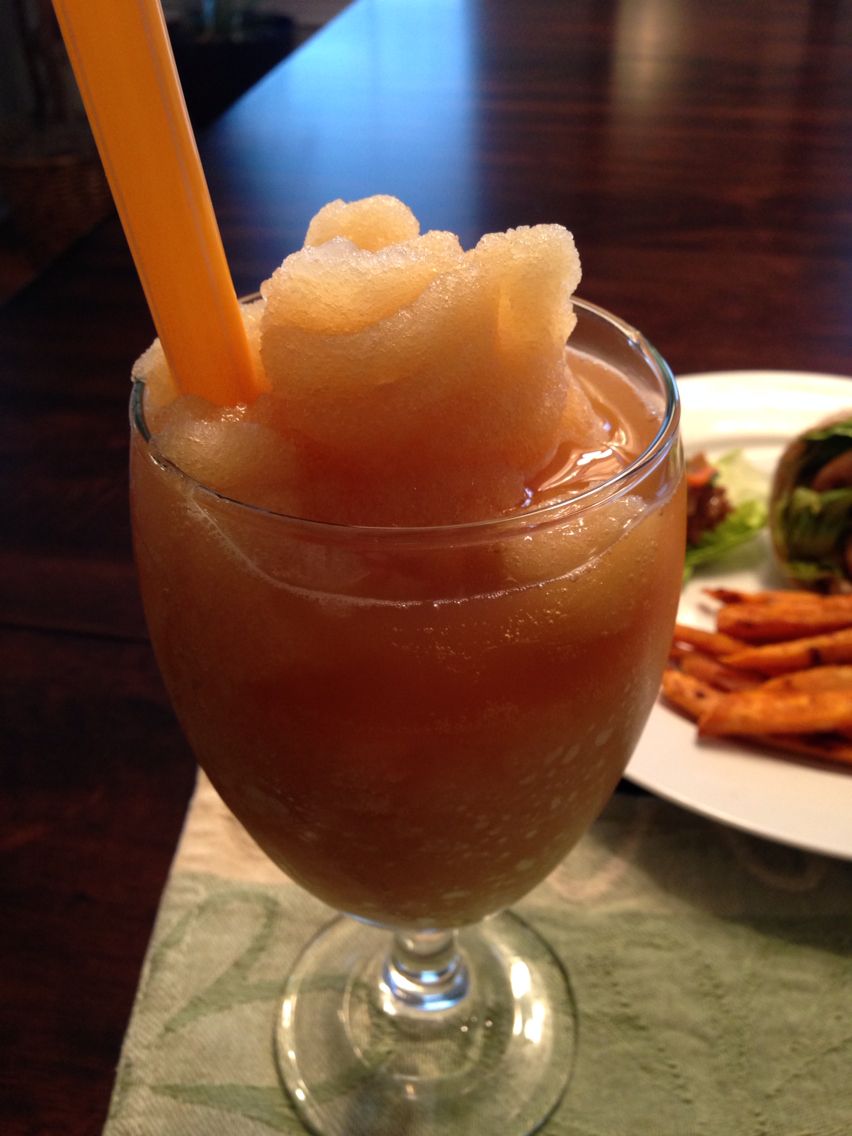 We are off to the orchard tomorrow to pick 2 kinds of apples, Fuji and Red Delicious. I usually bring them home and make fruit leather, apple pies to freeze, and dry a lot of them. Most orchards have gallons of Apple Cider make sure you pick up a couple for Apple Cider Slushies.. I found this recipe that bursts with the delicious spices of fall. You have to try this it will become a NEW Fall favorite for your family.You will need the following to make this….Frozen Apple Cider.. pour cider into ice cube trays and freeze.Apple Cider…make sure you use Apple Cider not Apple Juice.Vanilla….a lot of people use the real Vanilla I use Imitation and it tastes fine.Cinnamon….Cloves…Allspice…this is optional but It does give it more of a Fall taste.A tip to help you….(A gallon of apple cider is equal to 16 cups which will make around 10 servings of Apple Cider Slush.)
Ingredients
2

ice trays with frozen apple cider
1 1/2 cups apple cider
1 1/2 tsp cinnamon
1/4 tsp ground cloves
1/2 tsp vanilla extract
1/8 tsp ground allspice
Instructions
The night before or 4 hours in advance, freeze 4 cups of apple cider into 2 ice cube trays.

Add frozen apple cider, 1 – 1 1/2 cups apple cider, vanilla extract, cinnamon, clove, and allspice to a strong blender.

Blend all the ingredients. If the mixture is too thick, add in more apple cider until the desired consistency is reached.

Pour into glasses and enjoy!!
---