Perfect Homemade Peanut Butter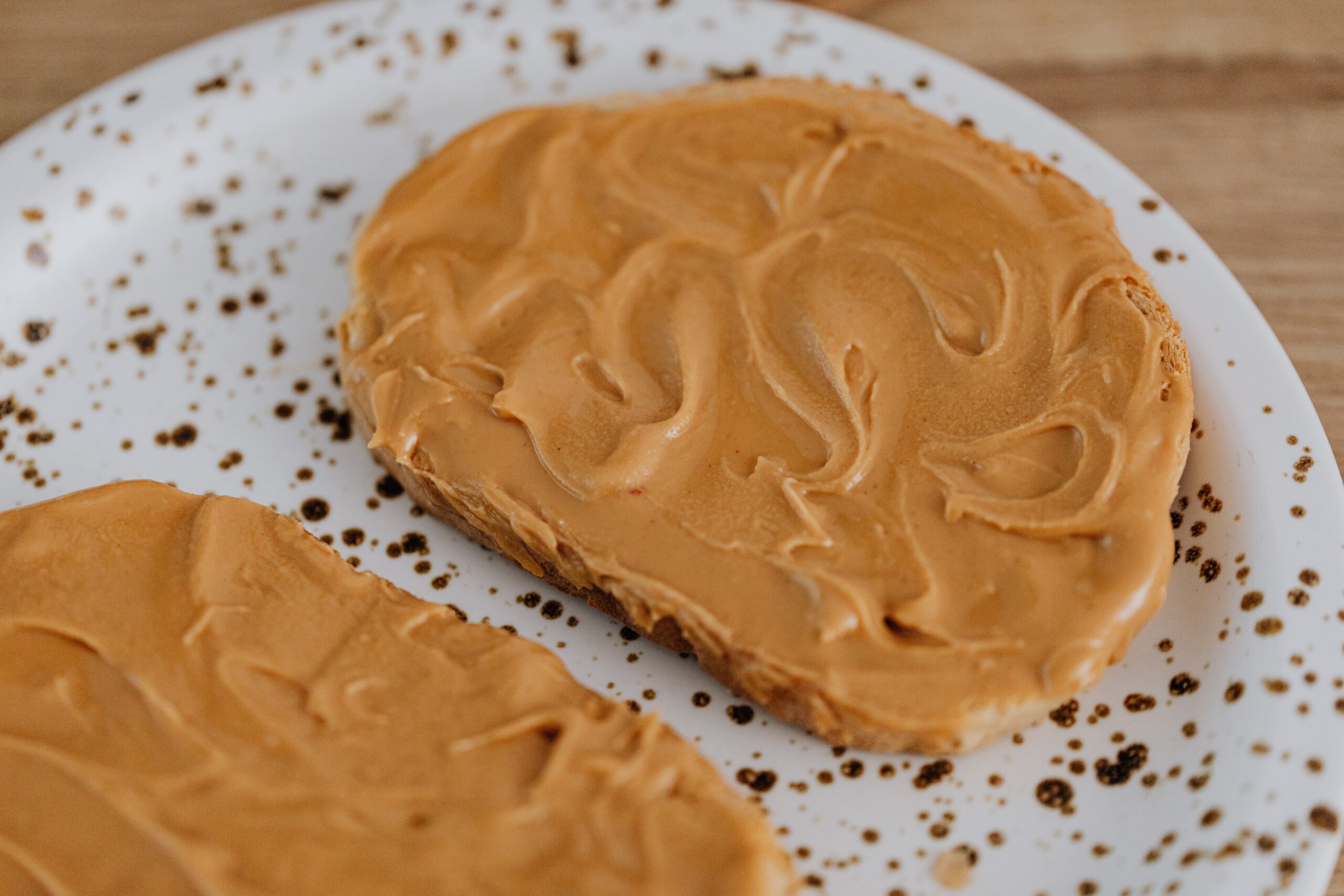 Let me show you how to make Peanut Butter with ONLY 3 ingredients and around 7 minutes. It's so yummy, you'll never want to eat store-bought peanut butter again!
Making your own peanut butter is easy. All you need are some peanuts and a powerful blender. Most food processors can create smooth nut butter! In order to do that you must add enough peanuts to fully cover the blade or it won't blend properly.
You can cook with homemade peanut butter the same way you would with store bought natural peanut butter. Use this peanut butter in any recipes that call for natural nut butters.
HERE ARE SOME HOMEMADE PEANUT BUTTER RECIPE VARIATIONS YOU COULD TRY….
Add Honey, Maple Syrup, or Agave.
Add Cocoa Powder
Add Other Nuts…. you could try Almond or cashews.
IS IT WORTH IS TO MAKE HOMEMADE PEANUT BUTTER…
It's so much cheaper than store-bought. (and tastes better!) Next time you are at your local grocery store buy a big bag of inexpensive nuts in the bulk section and you'll have enough homemade peanut butter to last you a long time.
SO HOW MUCH PEANUT BUTTER DOES A POUND OF PEANUTS MAKE…
One pound of peanuts equals approximately three cups of raw peanuts. In this recipe, three cups will yield 1.5 cups of peanut butter.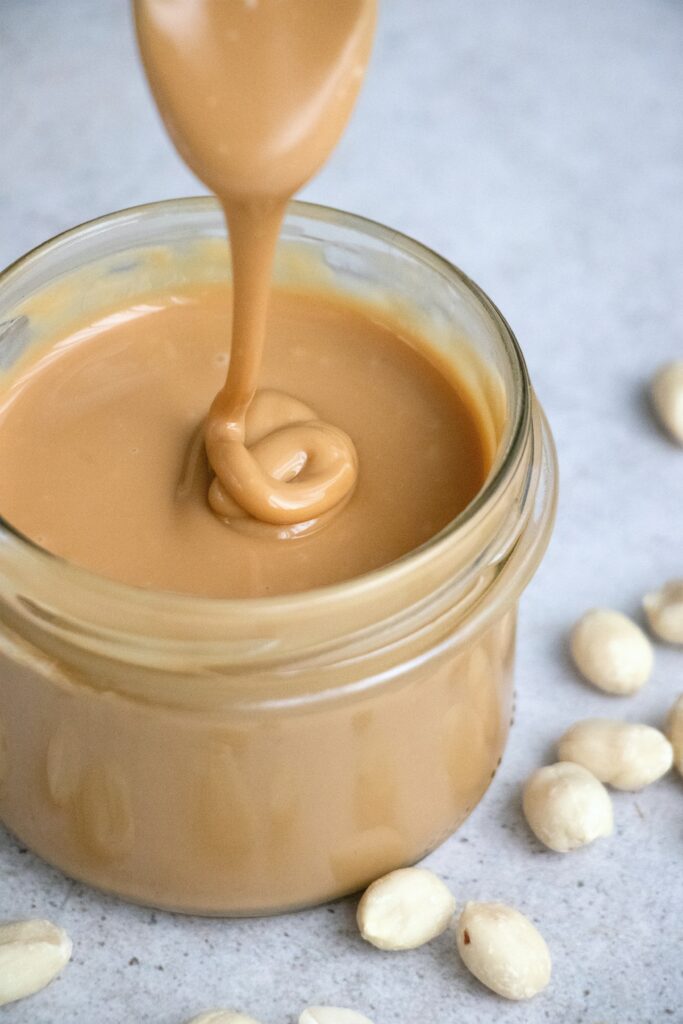 IF YOUR PEANUTS ARE RAW YOU CAN ROAST THEM IN YOUR OVEN….
Preheat your oven to 350 degrees. Add the nuts to a baking sheet.
Roast nuts for 3 minutes, give the pan a shake then roast another 3 to 5 minutes or until the nuts are lightly browned. Watch them closely so they do not burn.
Allow them to cool until you can handle them.
Your Family Is Going To Love This Recipe For Homemade Chocolate Peanut Butter (From Inspired Taste)
It is so easy to make. After making your homemade peanut butter add cocoa powder, oil, salt and powdered sugar. (recipe below)
The best way to store your peanut butter is in a clear glass container with an airtight lid. They have some really cute glass containers at Hobby Lobby!
In the pantry, your peanut butter will last easily 2 months, or maybe more. (This delicious recipe will never last that long!)
Wow your family, and give it a try this week! This Peanut Butter Tastes AMAZING!!
Ingredients
2 cups  dry roasted peanuts
1-2 tbsp honey
CHOCOLATE PEANUT BUTTER
2 cups unsalted shelled peanuts
1/2 tsp sea salt
2 tbsp peanut or vegetable oil (plus more as needed)
1/2 cup unsweetened cocoa powder
1-1/2 cups powdered sugar
Instructions
Place peanuts in a food processor. Turn the food processor on and let it run for 4-5 minutes. Peanuts will change in stages from crumbs to a dry ball to a smooth and creamy "liquid" peanut butter. Stir in the honey and any additional salt, if you want.

Store in the fridge or at room temperature.
CHOCOLATE PEANUT BUTTER
Add the roasted peanuts to the bowl of a food processor. Process 1 minute then scrape sides of the bowl with a rubber spatula. Process another 2 to 3 minutes until shiny and smooth, or leave some bits of nuts in there for a crunchy texture.

Add salt, oil, cocoa powder, and the powdered sugar then process another minute until blended and shiny. Check the consistency, if it seems too thick, add oil, a teaspoon at a time.
---