Fairy Rolls—This Recipe Is a Keeper!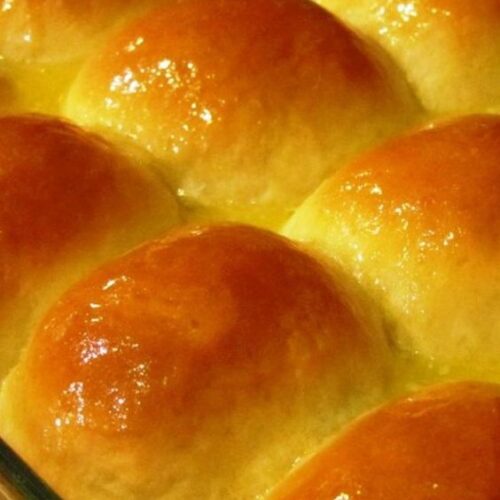 A long time ago the cook where I worked as a caregiver did not show up for work. I told the owner that I would love to go into the kitchen and cook for everyone (what was I thinking I had never cooked for a lot of people before.) But I loved it!
As I was looking through a cookbook I came across Fairy Rolls. These rolls are so easy to make and are light, fluffy and buttery in every delicious bite.This is a recipe that you do not want to lose!
Ingredients
2 cups  hot water
2 tbsp  yeast
1 cup  shortening
3/4 cup  sugar
2 eggs
1 tsp  salt
1 tsp  baking powder
6 1/2 cups all purpose flour
Instructions
Dissolve yeast in warm water with 2 tbsp sugar in your mixer with a dough hook. Let sit for around 5 minutes until it is frothy.

Mix in shortening, eggs, the rest of the sugar and 3 cups of flour. Add the salt and baking powder and 2 more cups of flour. If your dough is still sticky add the last cup of flour.

Let rise for about 30 minutes. Roll your dough into balls and put on cookie sheet.

Let the dough raise another 20 minutes and bake at 400 degrees for 20 minutes or until golden brown. Brush with melted butter on top.

This dough also makes the best cinnamon rolls and orange rolls, and I use to make 100 cinnamon rolls every Thursday at work, and everyone loved them!
---