How To Cook Corn On The Cob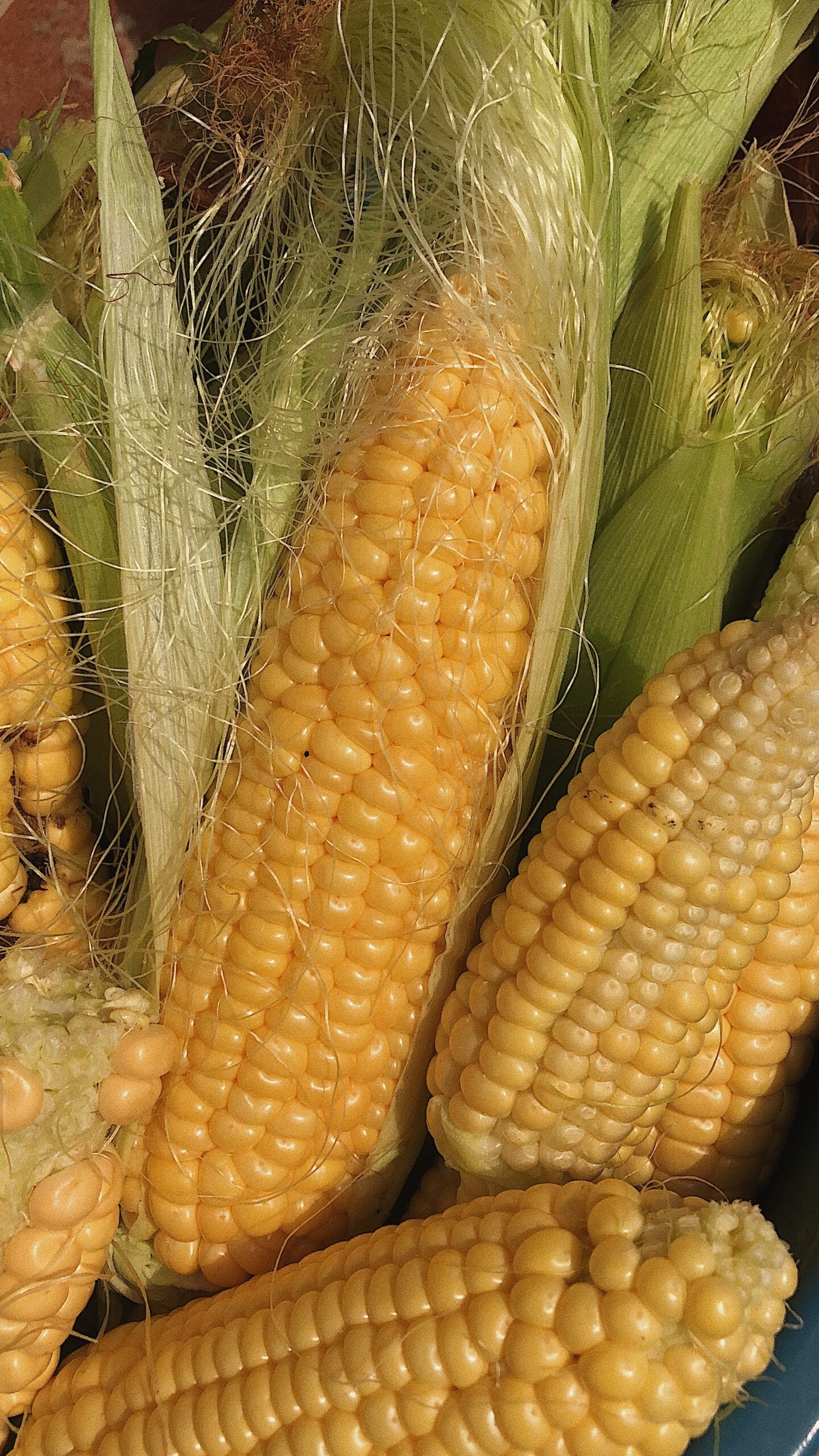 Summer is here and time for BBQ'S, PICNICS, and CORN ON THE COB. We love to get together as a family and enjoy each other with all the summertime fun.
Farmer's Markets are a great place to find Corn On The Cob. There was a farmer when I lived in Oregon that sold it right from his field. Freshly picked corn is the best corn you will ever taste.
SOOOO DELICIOUS!
I remember taking my electric knife and cutting the corn kernels off and freezing them. You have to boil them for a few minutes first but you have fresh corn to use anytime you need it.
There are so many ways to cook corn on the cob. We like cooking it in water, milk, butter and sugar. It comes out so sweet and juicy everyone asks for seconds. You are going to love this SCRUMPTIOUS CORN.
CORN ON THE COB SEASONING……
(via Savory Experiments)
2 teaspoons salt 
1/2 teaspoon sugar 
1/2 teaspoon salt
smoked paprika
1/4 teaspoon white pepper 
Combine fine sea salt, white sugar, smoked paprika and white pepper in a small bowl and blend well.
Slathered in more butter and sprinkled with Corn On The Cob Seasoning, gives you the sweetest corn you will ever have.
Have a great summer!
Ingredients
Instructions
Fill a large stockpot about halfway with cold water, add the milk, butter, and sugar and bring to a simmer. We do not add any salt.

Once water is at a low simmer, add corn. Cover and simmer for about 8-10 minutes.

Remove corn with tongs and serve with butter.
---