Homemade Vanilla Extract Recipe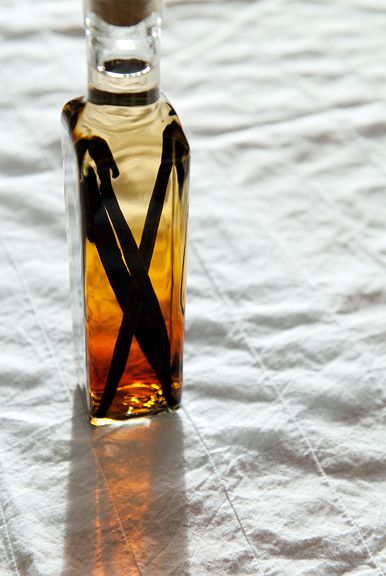 Making Homemade Vanilla is so easy. Once you make it for the first time you will never go back to the store bought stuff.
When you make homemade vanilla extract, your baked goods will taste better, plus you will save money.
The beauty of making extract is that you truly can't mess it up. All you need are two ingredients…vanilla beans and vodka and 10 minutes.
The type of vanilla bean you use will determine the flavor and aroma of your vanilla extract.
Madagascar Bourbon Vanilla Beans, Grade B….are the most common vanilla beans used and what will give you the traditional flavor that you are familiar with.
Vodka is usually what we use for homemade vanilla extract Unflavored vodka that is.  Because vodka is a clear liquid and has little taste it will yield little to no flavor to the vanilla extract.
Have patience to enjoy a rich vanilla extract. You can leave the beans in the bottle for 6 months and you will not believe the amazing taste. It will last for a least a year.
You can even add a cute label to your bottle or bottles.
Pour into small jars and gift to teachers, neighbors, friends and family!
FREE Homemade Vanilla Labels…from A Little Insanity.
Are you ready for the recipe?
Ingredients
8 ounces  vodka
2  vanilla bean stalks
Instructions
Slice the vanilla bean stick and place in the glass jar.

Pour 8 ounces of vodka into the jar and close.

Put in a cool dark place to set for a minimum of 30 days.

Use the same as you would store-bought vanilla.
---