My Mother-In-Law's Townhouse Cheese Soup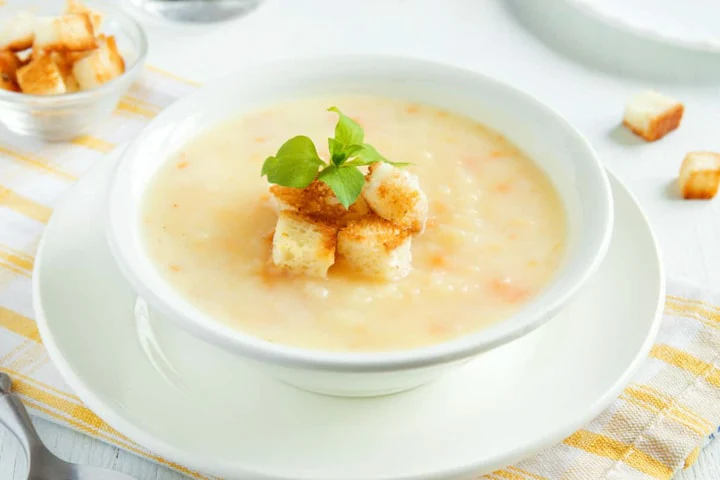 My mother-in-law was a fabulous cook. She use to make Wedding Cakes that were amazing! Dish up a bowl of her Town House Cheese Soup for chilly winter nights.
This soup is great for this time of year. Warm, cheesy and very filling.
Serve it in a
bread bowl
and wait for the WOWS!!
Ingredients
4 small carrots, cut into 1 inch matchsticks
3 celery stalks, cut into 1 inch matchsticks
3 cups chicken stock
2 tbsp butter
1/4 cup flour
1 cup cheddar cheese
1 can whole tomatoes, undrained, chopped
10 drops hot pepper sauce
1/2 tsp nutmeg
salt to tast, heated
1 1/2 cup whipping cream
Instructions
Melt butter in a 4 quart saucepan over medium heat.

Add onion and saute until transparent but not brown.

Add flour, blend well and cook 5 to 7 minutes, stirring continuously; do not brown.

Slowly stir 3 cups hot chicken stock into flour mixture and cook over low heat, whisking constantly, until sauce thickens.

Blend in cheese and stir until until cheese melts.

Add tomatoes and undrained vegetables.

Season with pepper, nutmeg, and salt.

Just before serving, stir in hot cream. Dish up in a bread bowl and garnish with popcorn or chopped parsley.
---