Classic Lemon Meringue Pie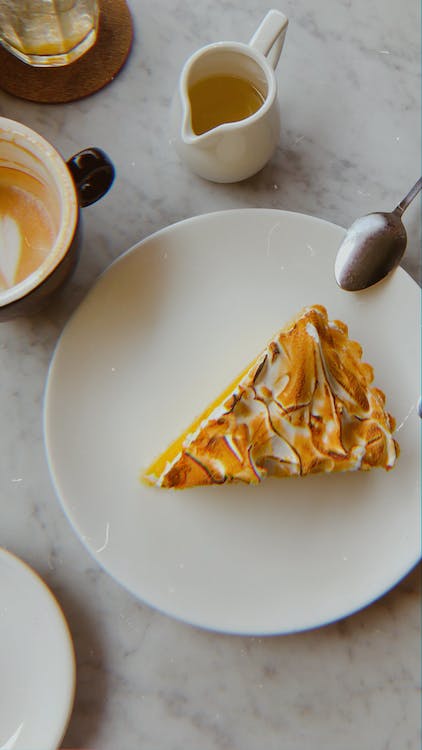 Are you a lemon lover? This wonderful recipe for Lemon Meringue Pie is a treasured recipe from long ago. It was my dad's favorite and Mom would always make it for his birthday.  It is a perfect summer dessert with a luscious, tart lemon custard and a sweet meringue it is heaven in every bite.Don't be afraid to make this pie, it is really very easy to put together. If life gives you lemons why not bake a Lemon Meringue Pie. You are going to love this recipe.Let's Bake One…..
Ingredients
1 9″ Deep Dish Pie Crust or we make a homemade crust.
1 1/2 cups sugar
1/3 cup lemon juice (about 3 lemons)
1/2 tsp salt
1 1/2 cups water
3 large egg yolks
2 tsp grated lemon rind
6 tbsp corn starch
2 tbsp butter
Meringue
3 large egg whites
1 tsp vanilla
1/4 tsp cream of tarter
6

tbsp

sugar
Instructions
Preheat oven to 375°. Roll pastry 2 inches larger than an inverted 9-inch pie pan. Poke pie crust at 1/2-inch intervals with a fork before baking. 

In a saucepan, combine sugar, cornstarch and salt. Stir in water. Cook and stir over medium heat until thickened. Reduce heat; cook and stir 2 additional minutes.

Gradually stir in 1 cup of hot filling to egg yolks; return to saucepan. Bring to a boil. Cook, stirring constantly, for 2 minutes. Remove from heat. 

Stir in butter, lemon juice and zest. Pour hot filling into pastry shell.

For meringue, beat egg whites, vanilla and cream of tartar in a bowl at medium speed until soft peaks form. Add sugar gradually, 1 tablespoon at a time, beating on high until stiff and glossy. Immediately spread over pie, sealing edges to pastry.

Take a spatula and spread the meringue evenly over the pie filling. Bake until meringue is golden brown, 12-15 minutes. Cool. Store in refrigerator.

Use a knife dipped in coldwater to cut baked meringue into serving pieces,

Adapted from Taste Of Home.
---