Homemade French Bread…Tastes Amazing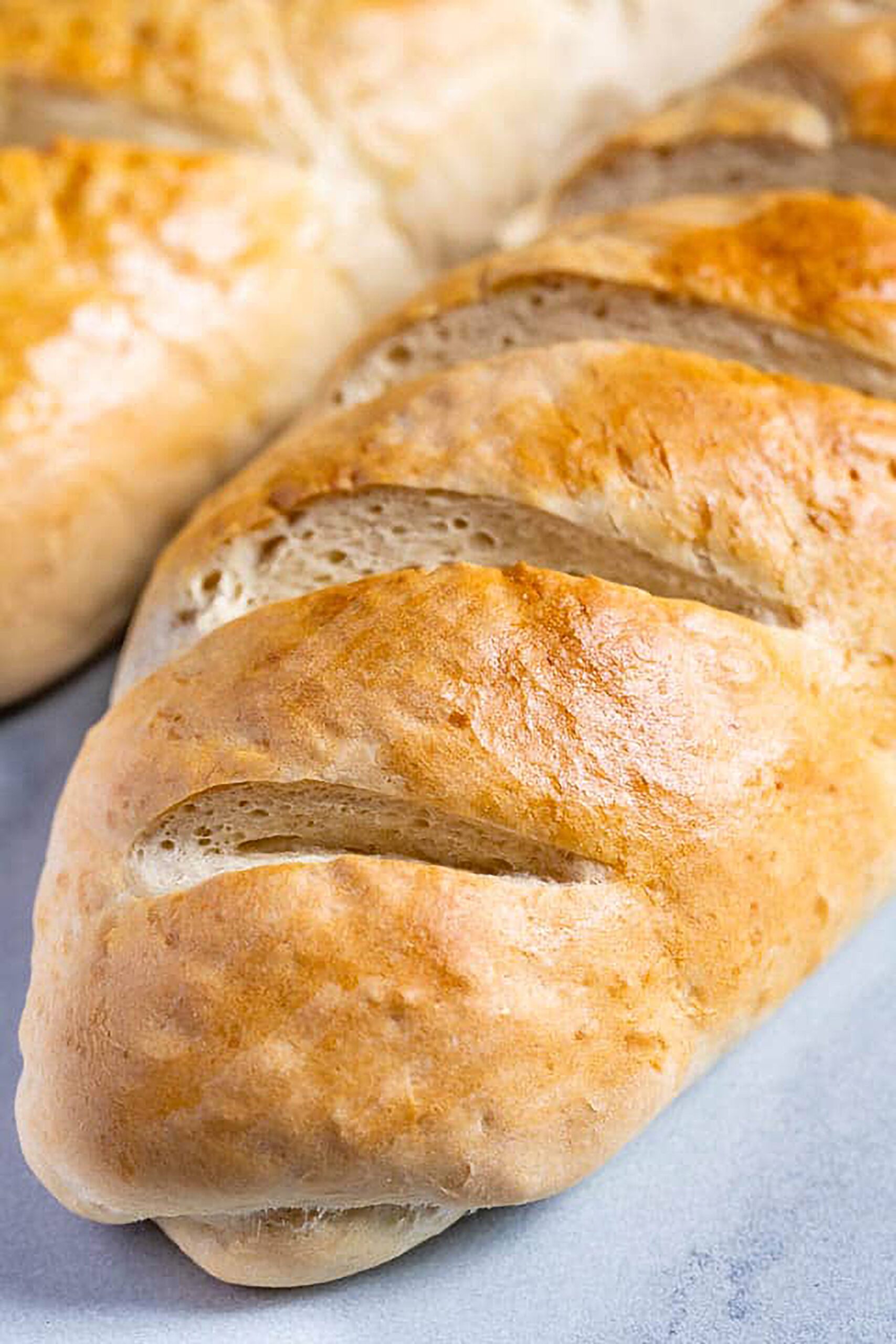 I have been making bread for years. I learned how with a dear lady named Mrs. Jeppeson. I went to school with her daughter and she taught us how to cook lots of things. I entered the county fair and won a blue ribbon on my bread and cookies. Our mom really did not teach us how to cook. We helped with harvesting the garden, and helped set the table for meals, and of course did the dishes but she always cooked everything herself.
Not good when you get married because meals are a disaster, so you start teaching yourself. But I must have taught myself good enough that I became a cook for the schools, retirement homes, and my favorite place an Alzheimers facility for 13 years.
Oh believe me I had so much more to learn as I cooked at other places and what a delight it was to work with chefs and this dear little old man that could make a delicious meal out of thin air. He was a wonderful teacher. Teach your kids how to cook at a young age. Continue on as they grow up so they will be ready when they get married.
As our children were growing up we took care of Foster Children for 15 years, and on Wednesday of every week I always made this Amazing French Bread. One of the caseworkers would stop by (of course on Wednesday) and would have some slices of hot bread with peanut butter. He always seemed to know when the French Bread came out of the oven. 🙂
Your family will go crazy over this bread. Your house will smell like a bakery and nothing in the world compares with a hot loaf of soft french bread coming out of your oven. The smell of any homemade bread would make you want to eat a slice or two, soft, light, and so delicious!
This soft and fluffy french bread is better than store-bought and so easy to make! Perfect for sandwiches, dipping in soup, toast, and more!
You will need the following Food items to make this amazing bread…
Yeast…I always add 2 Tbsp of sugar to help activate the yeast.
Water…only use warm water. If it is too hot it will kill the yeast.
Salt – I like kosher salt, but you can use regular salt as well.
Flour.....use all-purpose flour.
Sugar…..just a little.
Canola Oil….or Olive oil.
Check out these other bread recipes….
Thrifty Homemade Sandwich Bread
Oatmeal Bread
Everything Bread
Bake two delicious loaves of french bread with this easy to make recipe. and Wow your family at the dinner table tonight!
Scroll down for the recipe below….
Ingredients
2 tbsp yeast
1/2 cup warm water
2 cups hot water
3 tbsp sugar (or Honey)
1 tbsp salt
5 tbsp Olive oil, Canola or vegetable oil*
6 cups flour
Instructions
In a small bowl, dissolve your yeast in ½ cup warm water.

In a separate mixing bowl, combine hot water, sugar, salt, oil and 3 cups of the flour and mix together. Add the yeast mixture to a bowl.

Add the remaining 3 cups of flour, one cup at a time, mixing after each addition. Let rise til double in size.

Divide the dough in half. Roll each half of dough in a 9×12 rectangle on a floured surface.

Roll the dough up like a jelly roll (long way). Place the dough on a greased baking pan (I use a cookie sheet), with the seam side down. I always put the two loaves on one pan.

Score the bread across the top 3 or 4 times, then let the dough rise uncovered for 20-30 minutes in a warm place. (I put it on the top of my stove with the oven on)

Bake at 400 for 18-22 minutes or until golden brown. Or you may bake at 350-375 convection for 18-20 minutes until golden.  Brush the top with some butter on the top.

Makes Two Huge Loaves. Enjoy!!
---