Crusty No Knead Bread In a Dutch Oven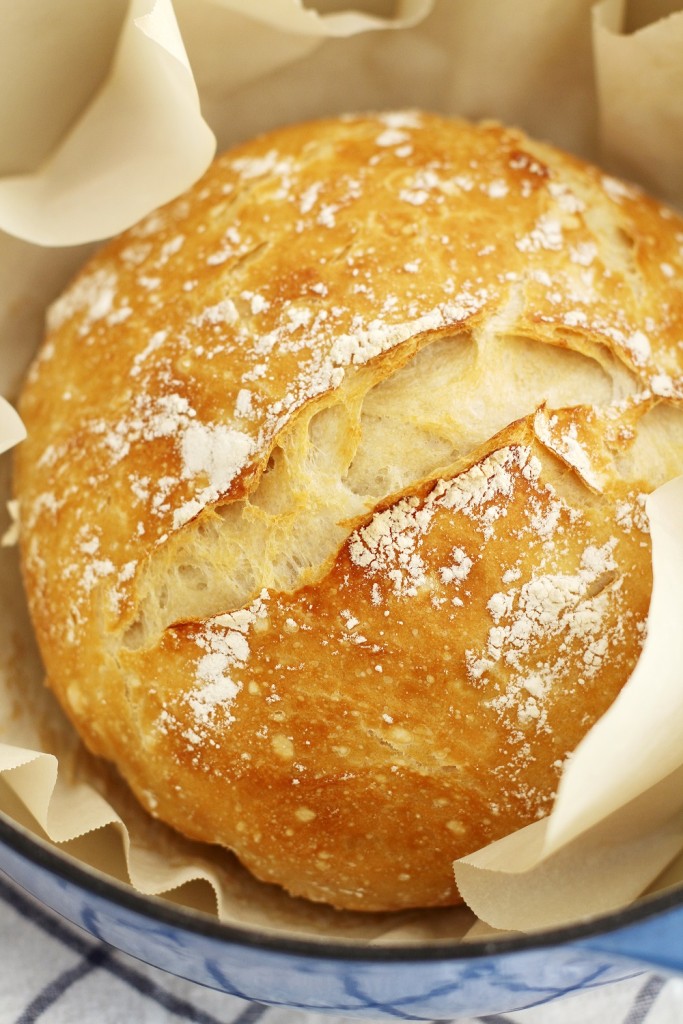 Are you ready to make homemade bread without your mixer or bread maker? All you need is a few items and you have crispy delicious bread to serve to your family.This is an amazing recipe that originated from the great Jim Lahey of Sullivan Street Bakery. In 1994, with the help of restauranteur Joe Allen, Jim opened Sullivan Street Bakery to bring the breads of Rome to New York City. While producing bread for many of the city's best restaurants. In 2006, he shared an easy way to make and appreciate great bread at home. (I am so glad he did!)Let me describe this great bread…. The taste is amazing. It's slightly salty like some basic breads tend to be. It's so soft on the inside with a flaky crust on the outside. You just stir a few ingredients together, let them sit overnight, and the next morning, you bake a loaf of bread. How EASY is that?This bread is the most delicious bread you will make with out all the fuss.Let's Get Started!!
Ingredients
3 cups flour
1/2 tsp active dry yeast
1 3/4 tsp salt
1 1/2 cups warm water room temperature
Instructions
In a large bowl, whisk together the flour, salt, and yeast. Add the water and stir until a soft and sticky dough forms

Cover and let rest 8- 18 hours.

After the dough has rested, preheat the oven to 450 with a dutch oven inside. 

When the oven has heated, flour your hands and your work surface and shape the dough into a ball.Place dough on parchment paper and sprinkle top lightly with flour. Top with a sheet of plastic wrap and let rest 30 minutes.

 Uncover dough and carefully transfer to Dutch oven, with or without parchment paper beneath (if bottom of Dutch oven is not coated with enamel, keep parchment paper beneath dough). Cover Dutch oven and return to oven.

Bake 45 minutes covered, then another 10 to 15 minutes uncovered until dough is baked through and golden brown on top. Cool slightly before slicing!
Notes
1 slice of bread is 115 calories.
---