Homemade Cream of Chicken Soup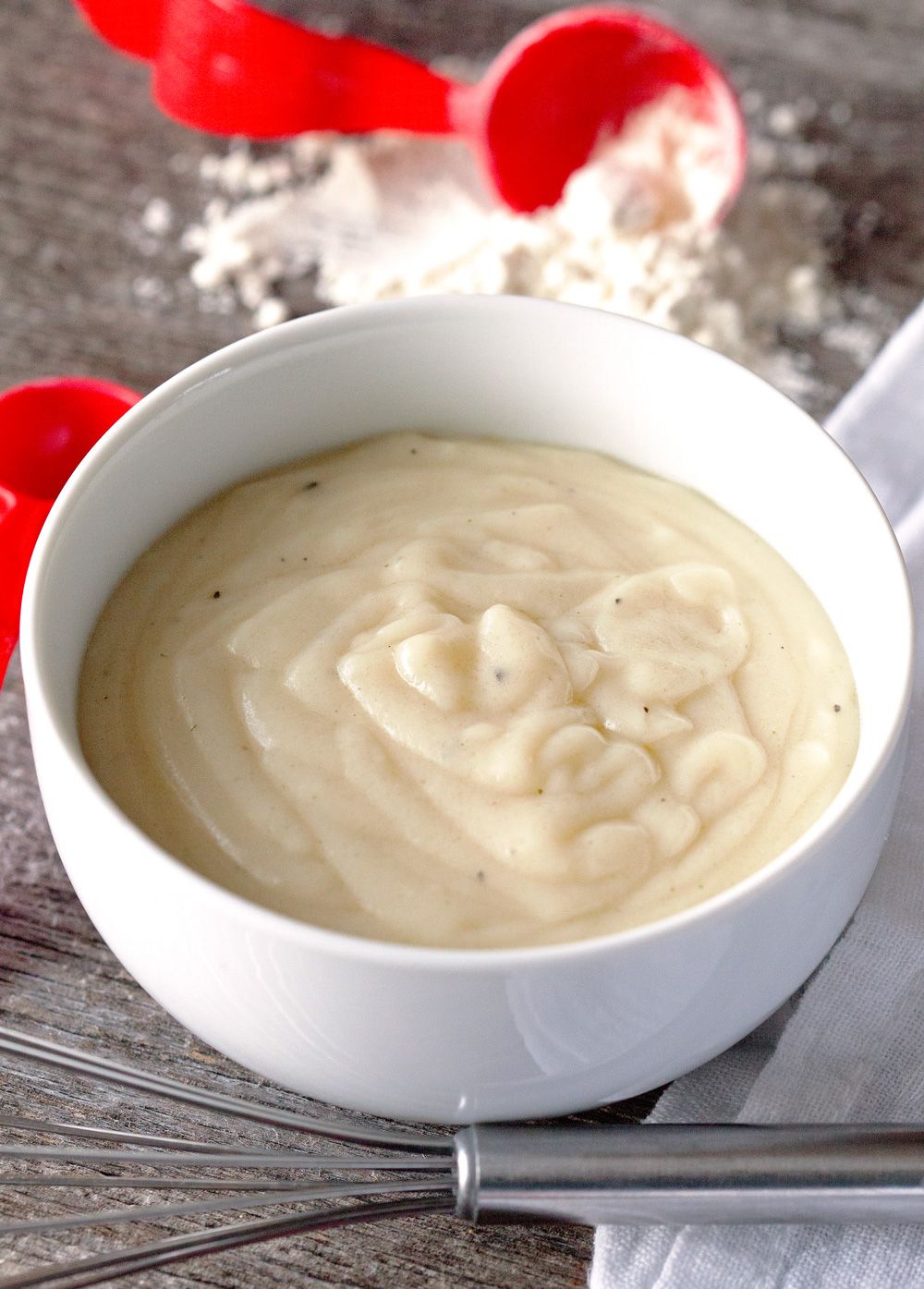 Have you ever thought about making your own Homemade Condensed Cream Soups from scratch. It only takes about 10 minutes with ingredients you probably have in your pantry. I would make a double or even a triple batch to divide and freeze for later use. It is so quick and easy to make right on your stove.What are the 3 main elements of a cream soup?A cream soup is a soup prepared using cream, light cream, half and half or milk as a key ingredient.After you make this and add to your recipes that you used the canned Cream of Chicken Soup you will notice Homemade is always better.INGREDIENTS NEEDED….Butter…salted or unsalted.Milk..use any kind of milk you like.All-Purpose Flour…..or cornstarch.Chicken broth…if you cooked your chicken the chicken stock is delicious.Chicken… we buy the ones from Costco only $4.99!!!Seasonings: You can add poultry seasoning or other herbs to make cream of chicken with herbs.It will last tightly sealed for up to a week.Let's make this soup!
Ingredients
4 cups chicken broth
1/4 cup  chopped chicken 
2 1/2 cups  milk I use whole milk
1 tsp  celery salt
1/2 tsp  white pepper
3/4 tsp onion powder
1 1/4 cup flour
1/2 tsp  garlic powder
1/4 tsp  poultry seasoning
3/4 tsp  dried parsley
Instructions
Bring a saucepan with the chicken broth to a simmer with the chicken meat.

Remove 1 cup of the broth to a large measuring cup, add in the milk, poultry seasoning, celery salt, white pepper, onion powder and flour to the large measuring cup and whisk well until fully combined.

Pour the mixture into the pan in a slow stream while whisking.

 The soup will continue to thicken as it cools.
---