Heavenly Caramel Apples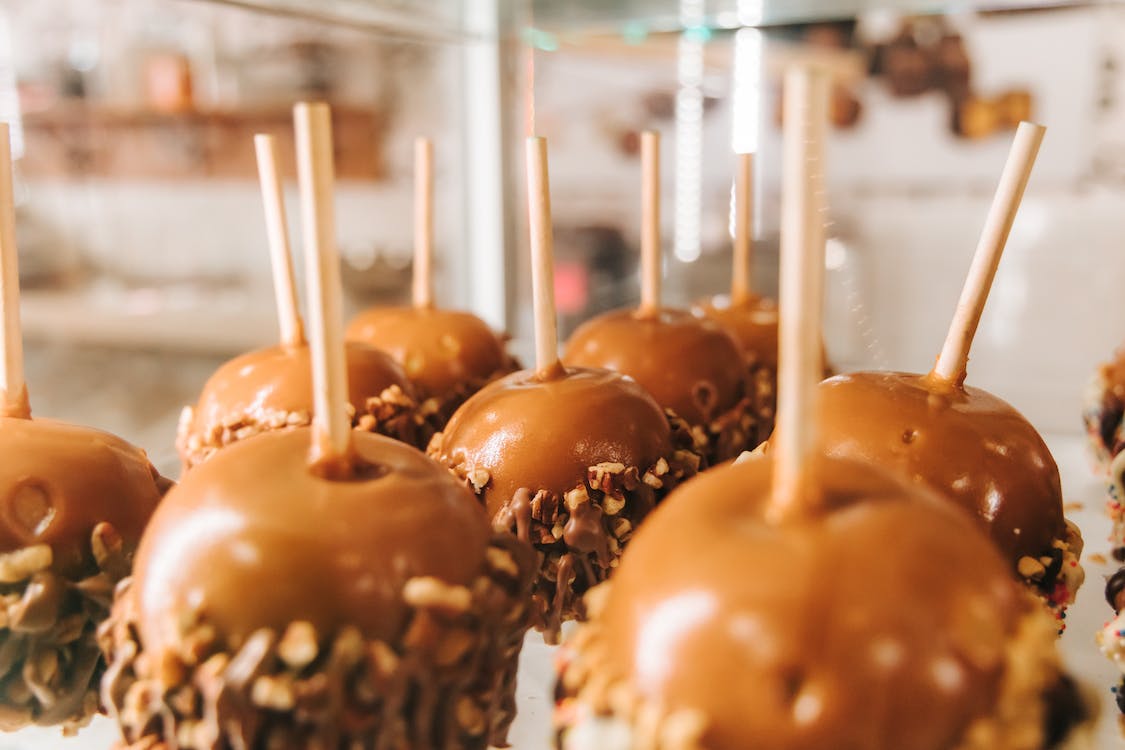 Caramel Apples and Fall just go together. Today I am sharing a recipe for Caramel Apples. This is an easy to make fall treat your family will love.
While candied apples were created in the early 1900s, caramel covered apples only began to gain popularity during the mid-1950s. A fresh apple is dipped in warmed liquid caramel by use of a flattened stick, inserted into the core.
Tart apples are the best for making caramel apples. But you could also use Braeburn, McIntosh, Jonathon, or Pink Lady.
Whatever variety you choose, be sure to use FRESH APPLES.
Apples…. Make sure you have thoroughly washed them before using.
Caramel….unwrapped or caramel bits.
Sticks….use popsicle sticks, craft sticks, or lollipop sticks for the top of the apples. Remove the stem and place the stick straight up and down into the stem.
Yes I have had problems at times getting the caramel to not slide off the apple. But after researching this I have come up with several tips to make sure this does not happen.
First off you have to remove the wax from the apples. The most popular method is dipping each apple in boiling or very hot water, then wiping any excess wax off with something like a paper towel.
Locally grown apples work better because they are not waxed like your store bought apples.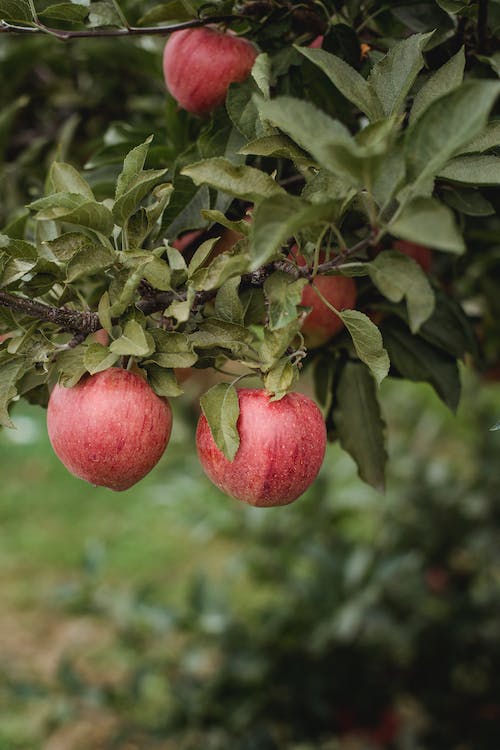 Make sure your apples are completely dry. This is especially important if you've put them in a hot water bath to get the wax off.
Push a wooden skewer or apple stick through the apple. Place the skewered apples on a baking sheet and refrigerate them while you make the caramel.
The apples need to be cold, which helps prevent the caramel from slipping off.
Let your caramel cool a little, and thicken, before dipping.
Once you dip them place your apples on parchment paper.

CARAMEL APPLE TOPPINGS….
Candy corn
Chopped peanuts
M&M's
Crushed Oreos
Melted chocolate
Do not throw any leftover caramel out. Pour it onto parchment paper sprayed with a butter spray and let it cool. Then you can cut it up and let the family enjoy a tasty treat.
This Fall make some easy DIY caramel apples. They make a wonderful Autumn and Halloween treat.
Let's make some…..
Ingredients
1/11oz. package Kraft Caramel Bits (or unwrapped caramels)
3/4 tsp  vanilla extract
1 tbsp.  water
4  Granny Smith or tart apples
wooden craft sticks
Instructions
Combine caramels, vanilla and water in a saucepan and cook over low heat stirring constantly until caramels melt (about 20 minutes).

Line tray or baking sheet with wax paper. Insert 1 stick into stem end of each apple.

Dip each apple in melted caramel.

Place caramel apples onto buttered wax paper surface and refrigerate until set.Double or triple recipe for more apples.
---