Cornbread Using a Jiffy Cake Mix…DELICIOUS!!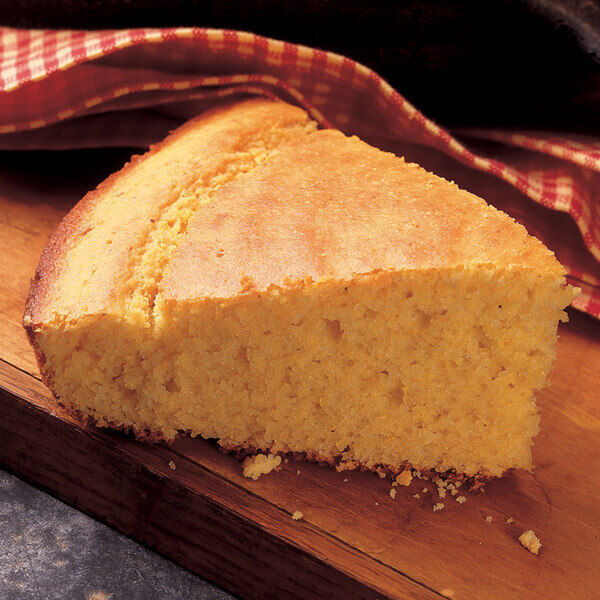 Can you feel the crispness in the air? Autumn is my absolute favorite time of year…the amazing colors, the wonderful food and the smells. It must be FALL and that means chili and cornbread!!
Did you know that if you add a Jiffy yellow cake mix to those little Jiffy boxes of cornbread you will get an AMAZING cornbread?
This yellow cake mix cornbread is a favorite way to make cornbread. If you love a sweet cornbread you will love this recipe.
INGREDIENTS…
Jiffy corn muffin mix
Yellow cake mix
Eggs
Water and milk
Butter
Honey
Some people have asked me what type of cake mix do you use?
You can use Duncan Hines, Betty Crocker or even a homemade recipe. Just make sure if you buy a cake mix that it has pudding in it.
This cornbread is so moist it is seriously so delicious.
Store any leftover cornbread in an airtight container at room temperature.
IF you do not find a Jiffy Cake Mix I found this Homemade Jiffy Cake Mix Alternative from Miss Vickie that works the same.…
One and a half cup of ALL PURPOSE Flour
Two tablespoon Baking Powder
One tablespoon Salt
One to two cups of Sugar
Whisk all ingredients together and store in an airtight container for up to one month, or use right away to make a Jiffy yellow cake.
This mix equals 1 box of store bought Jiffy Yellow Cake Mix, which is the small box.
This is a great side dish for fall and winter to serve with a hearty stew, soup, or chili.  Once you make this recipe for cornbread you will not make it any other way.
ENJOY!!
Scroll down and let's make this Cornbread with a cake mix.
Ingredients
2  (8.5 ounce) boxes Jiffy corn muffin mix
1 1 (15.25 ounce) box yellow cake mix
4  large eggs
1 cup  cold water
2/3 cup  milk
1/4 cup  salted butter, melted
3 tbsp  honey
Instructions
Preheat oven to 350°F. Grease a 13 x 9-inch baking dish; set aside.

Place corn muffin mix, (or homemade Jiffy cake mix) eggs, water, milk, and butter in a large bowl. Use an electric mixer to combine all of the ingredients until smooth.

Pour the batter into the prepared pan.

Bake for 30-35 minutes, or until a toothpick inserted in the center of the cornbread comes out clean.
---