Grandma's Thanksgiving Stuffing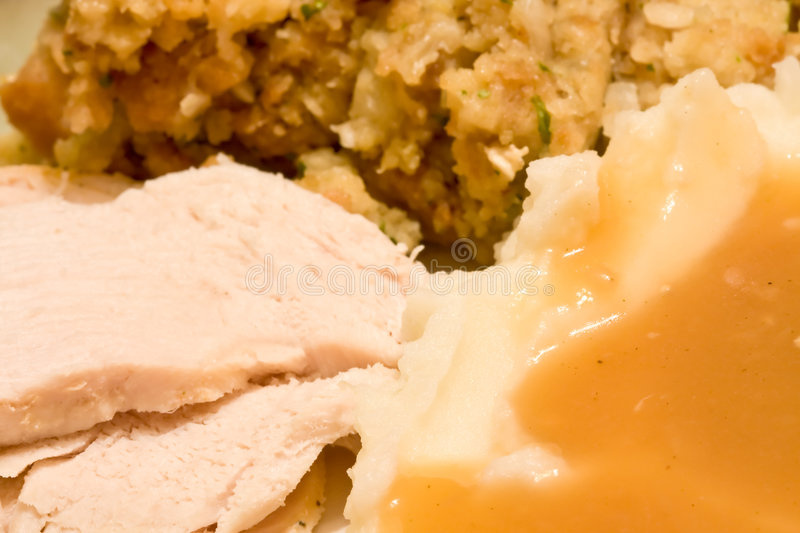 Whenever I think of Thanksgiving I think of my Grandma's Thanksgiving Stuffing. It was the best stuffing I have ever tasted. It was made from scratch and that is why it was so delicious. I have made it so many times through the years.Stuffing is one of the best parts of Thanksgiving. It is easy to make and I love how it always takes me back to my childhood!
As the turkey and stuffing are baking your house will smell like Thanksgivings you remember through the years…comfy, warm and happy.This stuffing recipe has been my family's favorite Thanksgiving side dish forever!
Ever wonder what the difference between dressing and stuffing is? It is the way that it is cooked. Dressing is cooked in a separate dish while stuffing is stuffed into the turkey to cook.
INGREDIENTS YOU WILL NEED
Dry Bread
Butter
Onion
Celery
Poultry Seasoning
Thyme and Sage
Salt and Pepper
Chicken Stock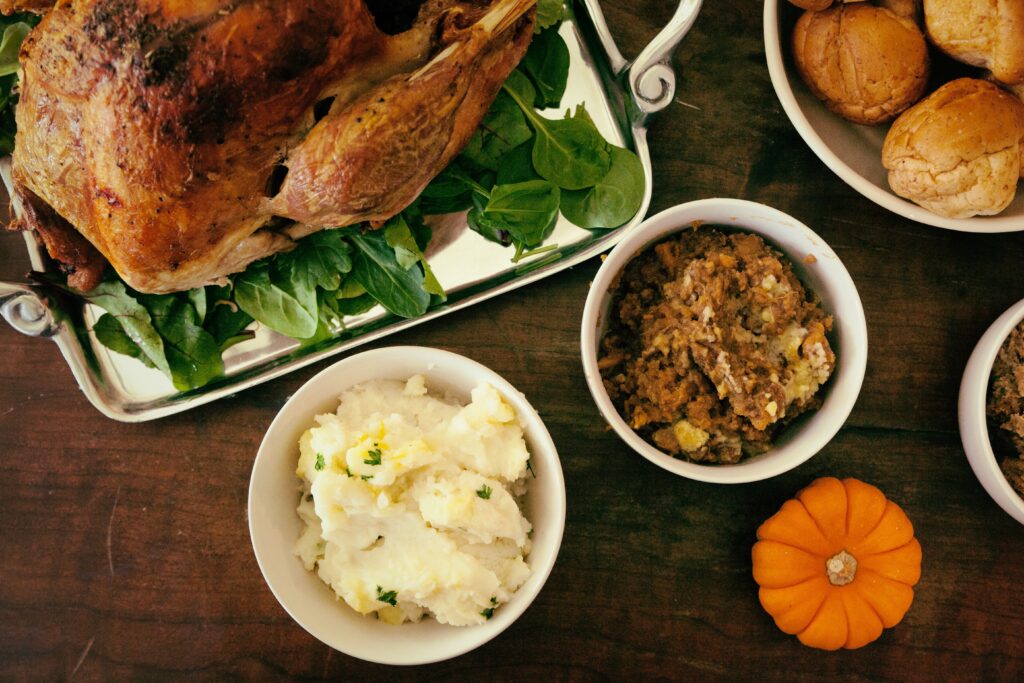 How much stuffing do you make for a big family? Use 1 cup for a normal meal or about 1 ½ cups per person for Thanksgiving. This recipe will feed about 15 people for a regular meal, or 10 people for Thanksgiving.
I will always remember my grandma in her little kitchen making this stuffing, I hope you enjoy this recipe! This is the BEST stuffing recipe ever hope you enjoy it!
Happy Thanksgiving!
Ingredients
16 cups  Dry Bread Cubes (3 large loaves of bread for homemade)
1/2 cup butter
2 cups  diced onions
2 cups  diced celery
3 tsp  poultry seasoning
1 tbsp  dried Thyme
2 tbsp  dried Sage 
1 tsp  tsp salt
1/2 tsp  ground pepper
2  large eggs
3 cups   chicken broth
1 cup carrots, finely diced 
1  pound breakfast bulk sausage
Instructions
Preheat oven to 250 degrees.

Use a serrated bread knife, cut the bread into cubes, about ½" to ¾" cubed pieces, and lay them on a baking sheet in a single layer.

Bake in a 250-degree oven for about an hour, tossing them a few times to make sure they dry all the way through.

Remove from the oven and set aside while you make the rest of the stuffing. 
HOW TO MAKE GRANDMA'S THANKSGIVING STUFFING
Preheat oven to 350 degrees.

In a large pot over medium heat, add butter and melt. Add onion and celery and cook, stirring frequently, until the celery and onions are tender and translucent ~ about 8 minutes.

Add the poultry seasoning, thyme, sage, salt and 1 ½" cups of the chicken broth. Add eggs and whisk until combined.

Put the dry cubed bread into a large bowl and pour the chicken broth and celery mixture over the top of the bread.  Gently fold the ingredients together, If it seems a little dry, add up to ½ cup of the additional chicken broth.

Spray a 9" x 13" baking dish with non-stick cooking spray, then spread the stuffing evenly into the prepared dish.

Bake in the preheated oven for 45-60 minutes. The top should be lightly golden brown.

Enjoy!
---