Mom's Pumpkin Chiffon Pie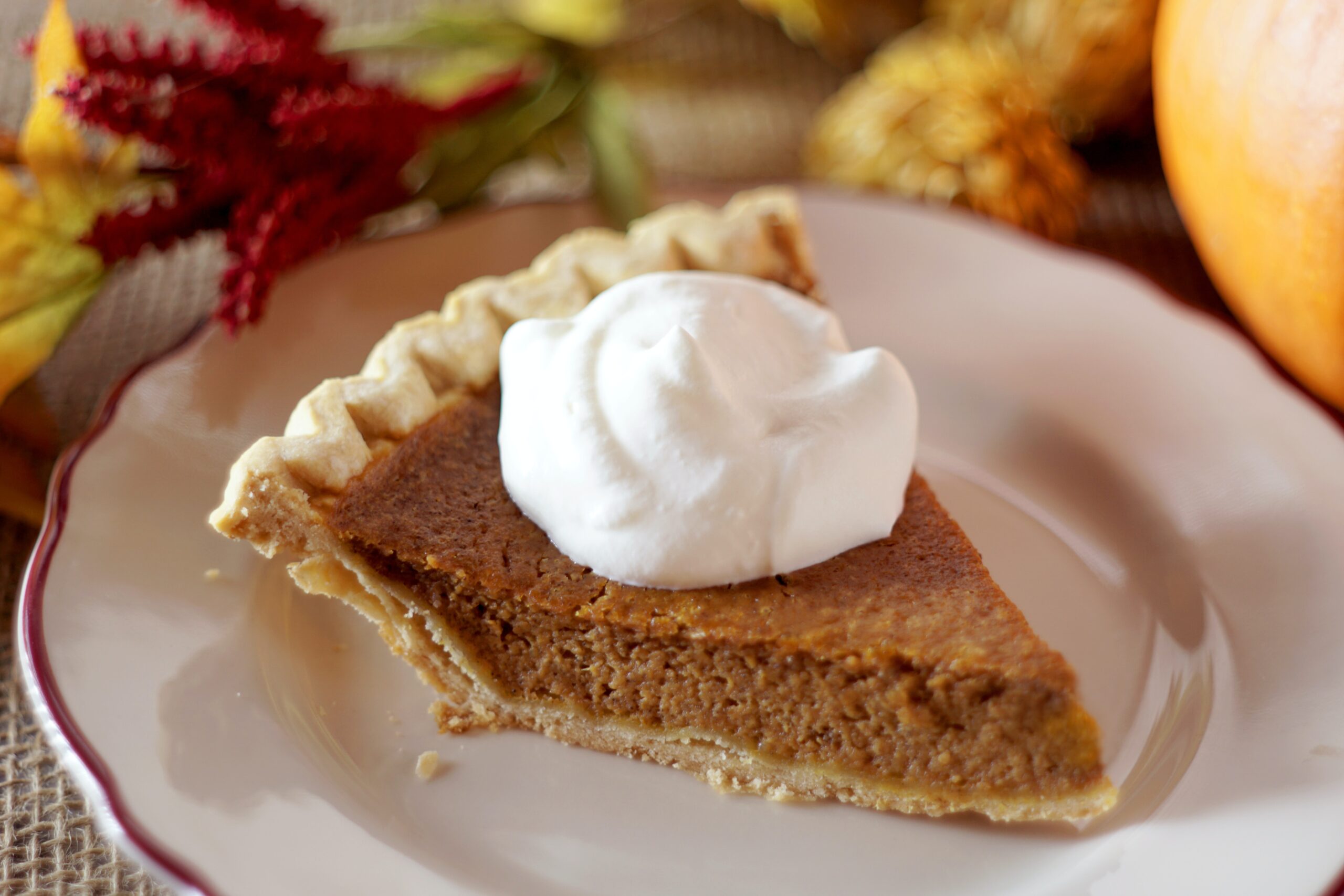 Pumpkin pies are truly a Thanksgiving tradition. There are so many different ways to make a pumpkin pie. If you are looking for a simple pie recipe for Thanksgiving you just found it!!.
This Pumpkin Chiffon Pie recipe has been in my family for generations. It came from a really old Betty Crocker Cookbook my mother had.
Growing up, my Mom always made this Pumpkin Chiffon Pie recipe for Thanksgiving dinner! I loved it as a child and looked forward to Thanksgiving every year!
When I was taking care of my mother, I surprised her with a Pumpkin Chiffon Pie. She said she almost ate the whole pie that night.
Pumpkin Chiffon Pie is a Thanksgiving tradition to start in your family, and so much better than traditional pumpkin pie and incredibly delicious!
Chiffon pies came to be in the 1920's and got their name because of the light, airy filling.Chiffon pie filling is made by folding meringue (stiffly beaten egg whites and sugar) into a flavored pie filling that is thickened with unflavored gelatin.
Make this dessert for Thanksgiving, I promise your family will love it. It's one of the BEST Pumpkin Pie recipes ever!
Grab your apron and let's get baking!
Ingredients
1 pkg  gelatin
1/4 cup  cold water
3  eggs separated
1 cup  sugar
1 1/4 cups  mashed pumpkin
1/2 tsp  salt
1/2 tsp  cinnamon
1/4 tsp  nutmeg
1/2 tsp   ginger
1/2 cup  milk
Instructions
Dissolve the gelatin in water in a little bowl.

In a saucepan, combine the pumpkin and sugar.

Beat together the egg yolks, and add to the pumpkin mixture. Add the spices and whisk to blend.

When the pumpkin mixture is hot turn the heat down and add the gelatin stir and let it cook for a couple of minutes. Turn off the heat.

In a large bowl, beat the egg whites until stiff. Fold the egg whites into the pumpkin mixture. Then I let it sit on the stove for another couple of minutes.

Pour the filling into a prepared pie crust and refrigerate until set.

Refrigerate until set, then top with whipped cream.
---