Grandma Moore's Chocolate Cake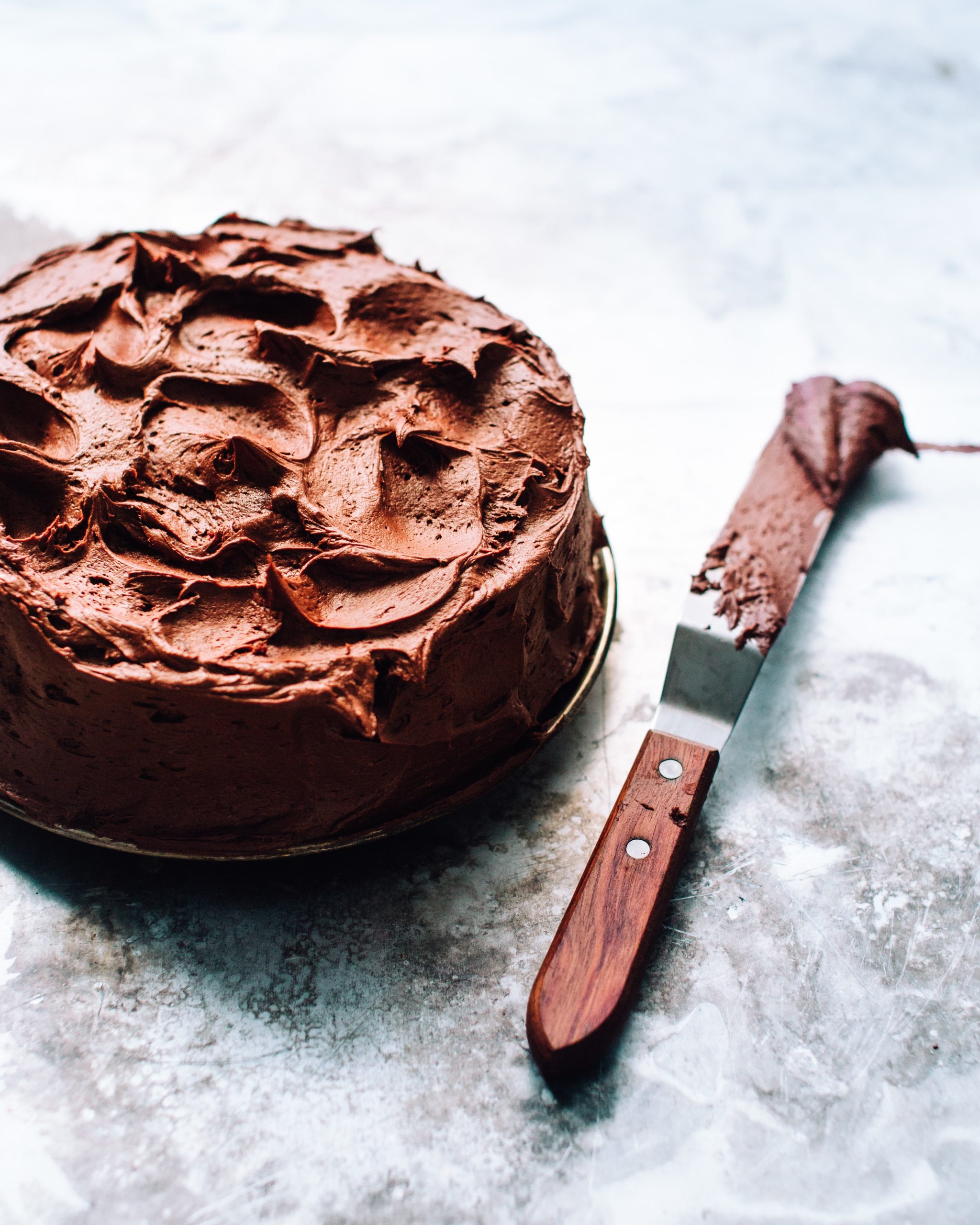 My Grandma Moore was a wonderful cook. She use to cook at the elementary schools and I am sure everyone loved her cooking. Her and Grandpa lived in a little house with a tiny kitchen. That did not stop her from cooking the most mouth-watering food.
We use to talk on the phone and talk about what we cooked that day. She has been gone for a long time but her recipes live on. She use to bring this Chocolate Cake to picnics and family reunions.
This is the BEST chocolate cake!  It gets made in one bowl and is everything you want a easy homemade chocolate cake to be..moist and so chocolaty.. The chocolate cake batter is really really easy. (Remember you are adding a box of chocolate pudding to the cake mix, so don't buy the cake mix with pudding "in the mix")
This rich, fudgy chocolate cake will melt in your mouth with every bite.
Creamy Chocolate Frosting
1/4 cup butter, room temperature
1/4 cup unsweetened cocoa powder
2 cups powdered sugar
1 teaspoon vanilla
1/4 cup heavy cream
In the bowl beat the butter, cocoa powder and powdered sugar until combined. Add in the vanilla and cream and beat on medium speed for 1-2 minutes until creamy, scraping the sides of the bowl as necessary.
Spread a thin layer of frosting called a "crumb coat" all over the cake. This helps to smooth out the crumbs to prepare for the final coating of frosting. It is like a primer for a cake.
Ingredients
INGREDIENTS
1 pkg Duncan Hines White Cake Mix Do not use a cake mix with the added pudding mix.
1 pkg Instant Chocolate Pudding (small)
4 whole eggs
2 cups milk
Instructions
INSTRUCTIONS
Empty the white cake mix into a mixing bowl.

Add the box of instant chocolate pudding and whisk together.

Add the eggs and milk and beat with a mixer until smooth.

Prep your cake pan. Grease your pan. Then, dust it with flour.

Pour your cake batter into your cake pan(s), and bake at 350 degrees. A 13×9″ cake will take around 30 minutes. 8×8″ or 9×9″ cakes will take slightly less time.

Remove from the oven when the center of the cake is firm.

Add icing to your cake and ENJOY!!
---