Slow-Cooked Orange Chicken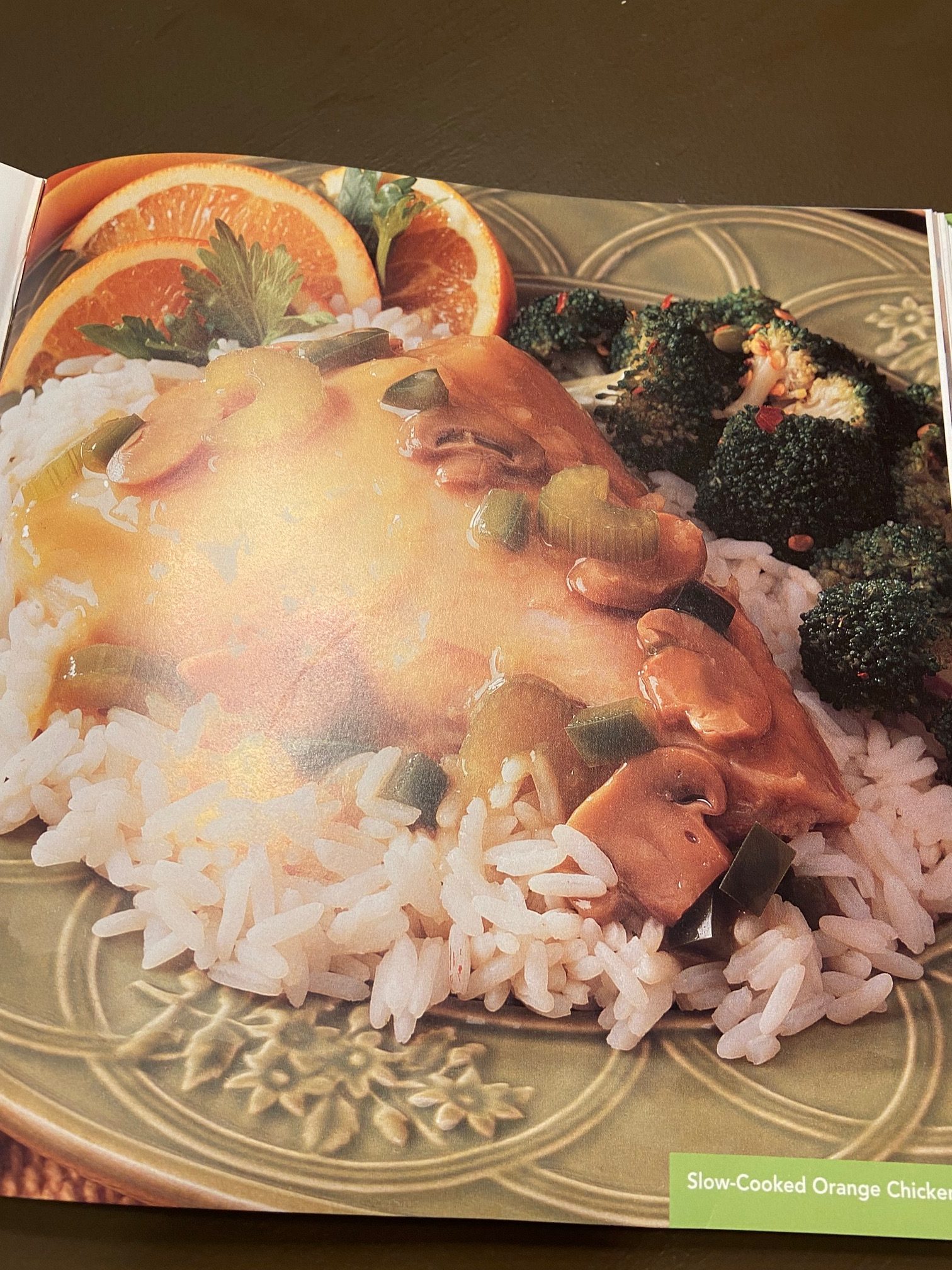 Who loves Chinese Food? This Crock Pot Slow Cooker delicious orange chicken is definitely a family favorite of ours! There is no need to buy Chinese food when you can make it homemade! This is a meal that has so much flavor and your family and kids will love it!!It's a recipe that will become a staple, and you will definitely want it on your regular dinner rotation!In the 1980's by Panda Express invented Orange Chicken and has since become one of the most popular Chinese food restaurant dishes in America. And for good reason! The combination of sweet and tangy orange sauce with crispy chicken is just irresistible. You can serve it with….Steamed Rice….usually 2 cups of rice is just right.Green Vegetables….Steam a pot of broccoli florets, green beans, or snap peas to go with this easy crockpot orange chicken.If you have any Orange Chicken…..(we usually do not) you can put it in a container for up to 3-4 days in the refrigerator. Or you can put it in a freezer bag for up to 3 months. Thaw completely before reheating in a pot on the stove.Believe me the leftovers are just as delicious as when you first made it!There usually is not a single bite left when you make this easy orange chicken. So, get that slow cooker out and lets make some.
Ingredients
INGREDIENTS
1 broiler/fryer chicken (3 pounds), cut up and skin removed. You can also make it with chicken breasts, thighs, or drumsticks.
3 cups orange juice
1 cup chopped celery
1 cup chopped green pepper
1 can (4 ounces) mushroom stems and pieces, drained
4 tsp dried minced onion
1 tsp dried parsley flakes
1/2 tsp salt
1/4 tsp pepper
Instructions
INSTRUCTIONS
Combine the first nine ingredients in a slow cooker.

Cover and cook on low for 4 hours or until the meat juices run clear.

Combine cornstarch and water until smooth; stir into cooking juices.

Cover and cook on high for 30-45 minutes or until thickened.

Serve over rice if desired.
---