A Delicious Recipe For Refried Beans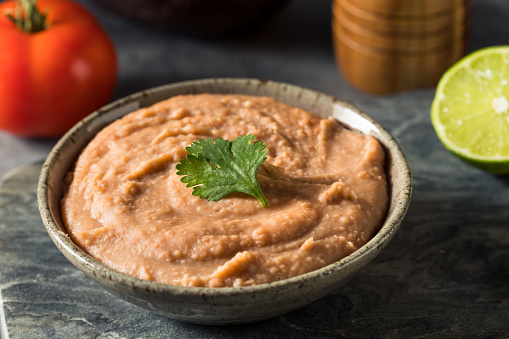 We love Mexican at our house. We love nachos, burritos, tacos, quesadillas, and of course refried beans. Homemade is the best no matter what you cook! Today I am sharing a delicious easy Refried Beans Recipe. The flavor is so much better than canned, plus they are healthier for you. My family loves them up as a side dish or with a bowl of chips for dipping.What's the difference between cooked pinto beans and refried beans? Refried beans, or frijoles refritos in Spanish, do not need to be fried at all, though that is often the traditional way of cooking them. The main difference, generally, is that refried beans are mashed.INGREDIENTS IN REFRIED BEANSBeans…1 pound of dried pinto beans. Make sure you use high quality pinto beans.Spices...cumin, chili powder, and oregano are classic Mexican spices and really spice up these beans!Salt to taste.Chicken Broth…It adds so much more flavor than just adding water. (Vegetable broth is another liquid we love to use.)Minced garlic….always use fresh garlic.Onion..use an onion choppper and no more tears!Lime juice…brighten up those beans with a splash of lime juice.These refried beans are so full of flavor. You'll want an entire bowl to yourself! The best part is you probably have most of these ingredients in your pantry already.Are you ready to make Refried Beans? Let's get started!
Ingredients
Instructions
INSTRUCTION
Rinse and sort the beans and sort any debris out. Then place the pinto beans in the bottom of the crock pot.

Add the broth, green chiles, onion, garlic, cumin, and bay leaves.

Cook on high for 5-6 hours.

Once the beans are tender, remove the bay leaves and strain 2 cups of liquid out of the beans. Use an immersion blender to blend, adding removed liquid until smooth and creamy.
---