Grandma Christensen's Swedish Pancakes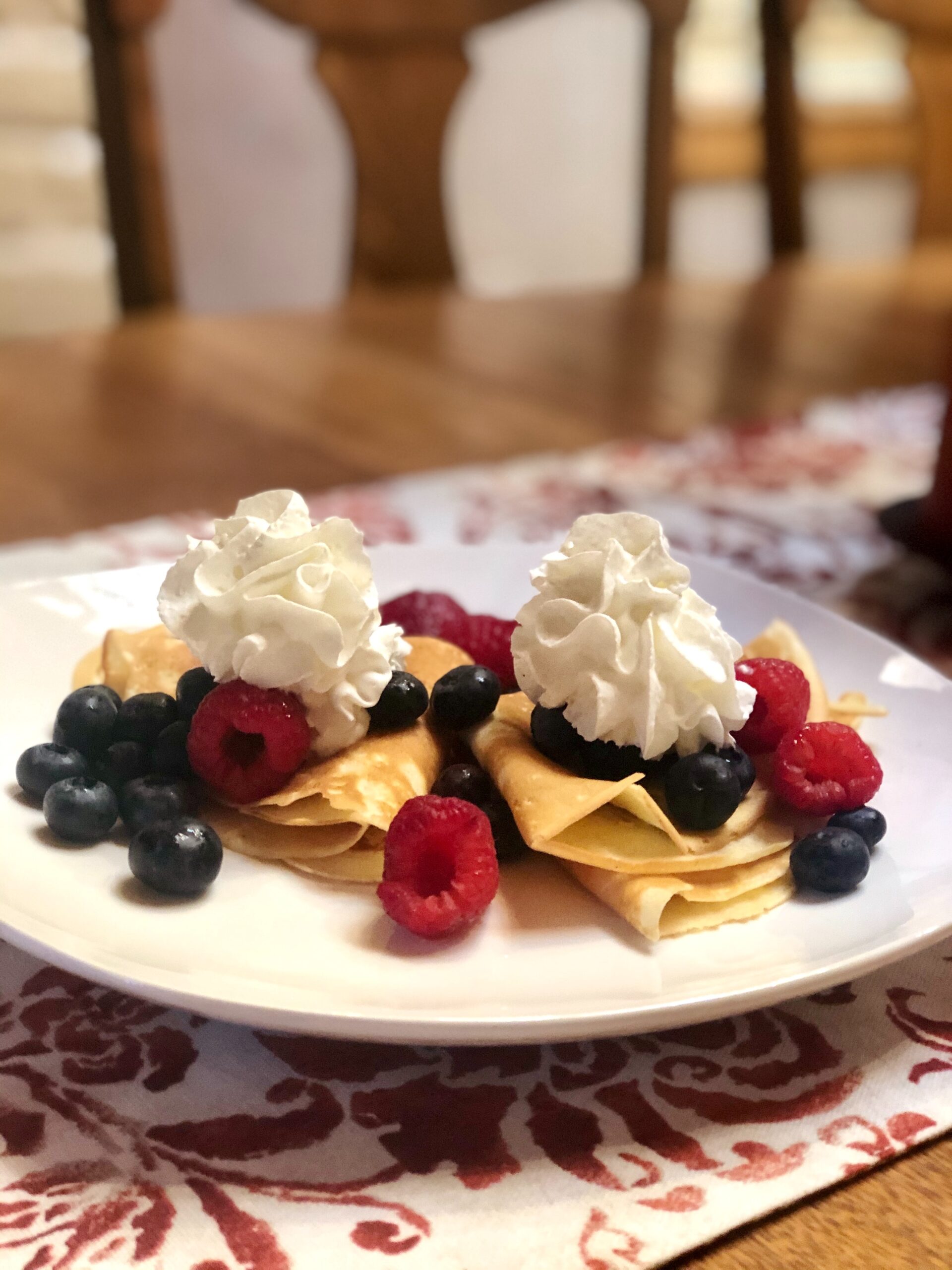 My Aunt sent me some recipes she had from relatives. We all know that grandma's cooking was so delicious. I hope you enjoy this recipe. Have you made these pancakes before? Swedish Pancakes are sometimes called Norwegian Pancakes or Crepes. They are a very thin pancake and are most often served folded or rolled with sweet toppings.There are many ways to eat them but my favorite way is with some strawberries and whipped cream. They are going to become your families NEW favorite breakfast recipe.Check out how easy it is and you can make some just like grandma use to make.Grab your whisk and a bowl and lets get started……
Ingredients
5 eggs
1/2 tsp salt
2 cups flour
3 tbsp sugar
3 cups milk
1 tsp vanilla
Instructions
INSTRUCTIONS
Beat eggs in a bowl.

Add sugar and salt and beat again.

Add milk and flour and beat well.

Add 1 teaspoon of butter and melt, coating bottom of a small skillet.

Pour 1/4 cup of batter into skillet and swirl all around. Let pancake cook until edges begin to bubble.

Flip pancake and cook other side for 1 -2 minutes.

Fold in half, then in quarters.

Serve with butter and syrup, or jam or whatever topping you like.
---