Super Cute Gingerbread Cookies For Christmas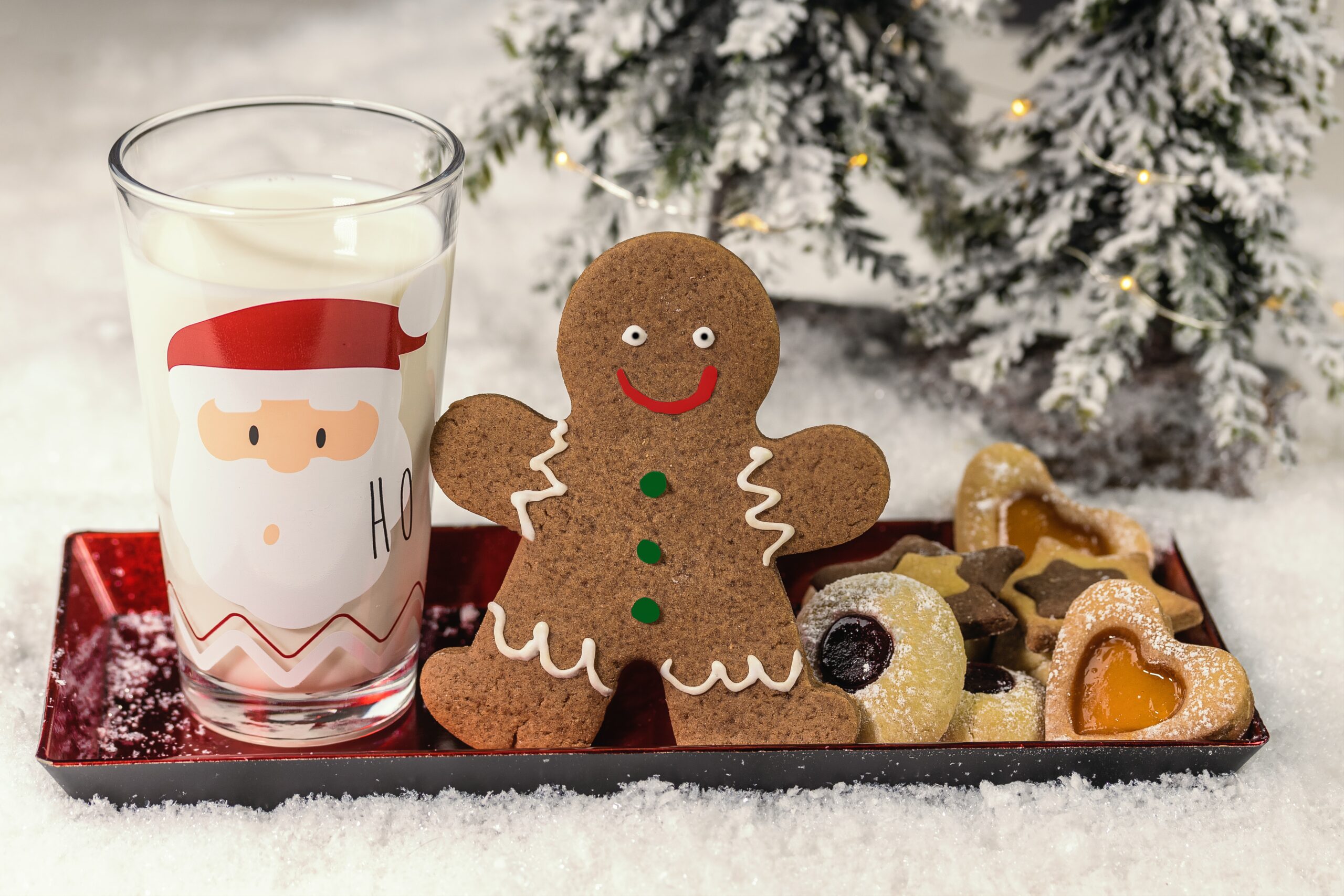 Gather the family because everyone will enjoy baking and decorating these Gingerbread Cookies. A classic gingerbread cookie recipe everyone will love:)
This fabulous recipe is the best one I have found and your kitchen is going to smell so delicious.
Don't they look just like you bought them at a bakery? We always bake up cookies and candy to pass around to family and friends this time of year.
A Little History Of Gingerbread…..
Most people recognize gingerbread (a baked confection containing ginger and other spices) as being German in origin. However, this confection had a  
well traveled history
 before it even reached Germany (in what is the Alsace-Moselle region in France today).
In the 17th Century England, gingerbread was sold as a 'digestive aid' in monasteries, pharmacies and town square farmers' markets, though it became more widely available in the next century.
European settlers brought gingerbread to the US where the recipe was altered slightly to include molasses (an inexpensive sweetener when compared to refined sugar). The first printed recipe for soft American style gingerbread, among others, was in 1796 edition of American Cookery by Amelia Simmons.
A few tips to make gingerbread cookies….
Refrigerate the dough before rolling out to cut out the gingerbread men.
Flour surface before rolling out the dough.
Do not over bake cookies or they will get too crispy.
Let your cookies cool completely before decorating.
Pour the royal icing into a pastry bag fitted with a #3 round tip to pipe the details on the gingerbread men. Add sprinkles, if desired.
Go find your your cookie cutter and let's make this classic gingerbread treat! Happy Baking!
Ingredients
INGREDIENTS
1 cup softened butter
1 cup dark brown sugar
1/2 cup granulated sugar
2 eggs
1 egg yolk
1/2 cup  molasses
1 tsp vanilla
1 tbs. sour cream
4 1/2 cups flour
1 tsp. baking soda
1/2 tsp. salt
3 tsp.  cinnamon
1 1/2 tsp.  ground ginger
2 tsp ground cloves
ICING
2 cups powdered sugar
1 tsp vanilla
2-4 tsp water
Instructions
INSRUCTIONS
Cream butter and sugars together. Add the eggs and continue to mix until until light and fluffy.

Mix the molasses, sour cream, and vanilla into the egg mixture. Stir in the remaining ingredients and mix just until the flour disappears.
Wrap the cookie dough in plastic wrap and refrigerate for 1 hour. Remove the dough from the fridge and on a light flour surface, roll out the dough to 1/4 inch thickness. Cut with your Gingerbread man cookie cutter and place on a greased baking sheet.
Bake for 12 to 15 minutes. Remove from oven and cool for 5 minutes before placing the cookies on a wire cooling rack to cool completely.

Let's Make The Icing…..Place the powdered sugar in a medium bowl. Add the hot water, corn syrup and vanilla extract and stir well until smooth. Spread or pipe the icing using a piping bag and a fine tip, and top immediately with the candies or sprinkles.Leave the cookies out at room temperature until set.
Notes
 For softer cookies, reduce the baking times by a couple of minutes. If you prefer them to be more crispy, add a couple of minutes of baking time.
---