Old Fashioned Fruitcake Cookies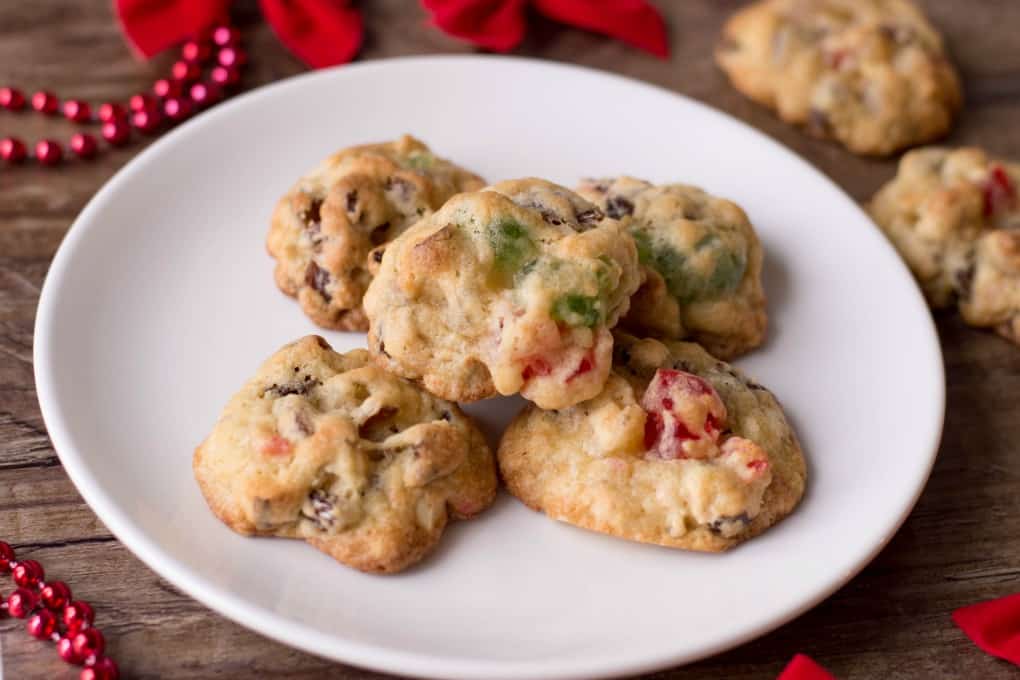 I love when I find a NEW Christmas cookie recipe. I tried to make a new one everyday at work during the holidays. I wish I would have had this Fruitcake recipe. They are a classic, and if you are not a fruit cake lover these cookies will change your mind. Fruitcake is a Christmas tradition for many families. When I was growing up I loved Fruit Cake! I was probably the only one in my family that did besides my mother. I have made it at Christmas time through the years just for me and whoever will indulge with me… it is just part of the holidays.Old-Fashioned Fruitcake Cookies are loaded with candied cherries, candied pineapple, pecans and will be devoured by your family. Believe me after eating these delicious cookies they will never think about fruitcake the same again!Take plates of holiday of fruitcake cookies to your neighbors and loved ones to spread the Christmas cheer and show you're thinking about them this holiday season!Ready to give make some? Let's head on out to the kitchen and Let's Get Cooking!
Prep Time
15

minutes
mins
Cook Time
12

minutes
mins
Total Time
27

minutes
mins
Ingredients
INGREDIENTS
1 cup raisins
1 cup candied cherries (red and green are pretty), coarsely chopped
1 cup candied pineapple, coarsely chopped
1 cup Brazil nuts, coarsely chopped
1/2 cup golden Crisco shortening
3/4 cup white sugar
1 egg
1 tsp. vanilla (double this amount)
1/2 tsp. almond extract
1/1/4 cups flour
1/2 tsp. baking soda
1/2 tsp salt
Instructions
INSTRUCTIONS
Combine fruit and nuts and 1/2 the flour, and mix well. Set this mixture aside while you prepare the rest of the cookie dough.

Cream the shortening and sugar, and add the egg and flavoring. 

Beat on medium speed with an electric mixer until light and creamy.

Stir in fruit mixture and remaining flour, baking soda, and salt and mix well.

Drop onto a greased baking sheet using a 1" scoop and bake at 350F for 10-12 min. Let cool on cooling racks.

 Be careful not to over-bake them! 
Keyword
fruitcake cookies, old fashioned recipe
---