Baked Caramel Corn..Family Night Treat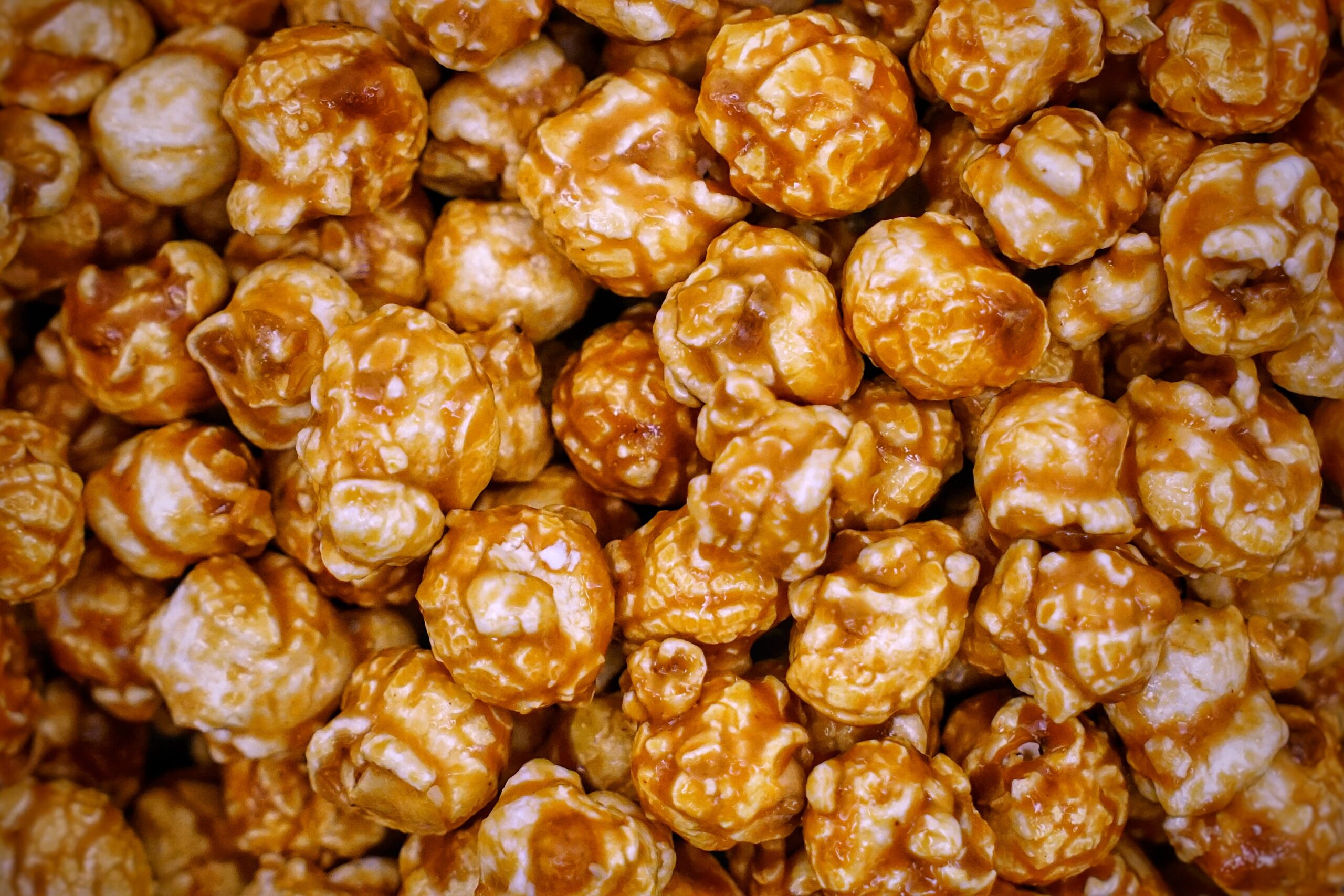 When my brothers, sister and I were growing up almost every Saturday night mom made Homemade Caramel Popcorn. After having a few bowlfuls (hahaha), I remember getting a spoon and eating all that wonderful caramel in the bottom of the bowl. Sometimes we should go back and enjoy those memories of childhood.This is is one of those classic fall desserts that is so mouthwatering, delicious, and addicting you cannot stop eating it. You will be making this time and time again it is that good!!Why not have a family night get some Fun Fall Bags (there are some really cute ones at Michael's and Hobby Lobby)…..add some Caramel Corn then pass out to neighbors and friends.. Are you ready to make some yummy Homemade Caramel Popcorn let's get started….
Ingredients
6 quarts white popcorn popped (2/3 to 1 cup unpopped corn)
1 cup margarine
2 cups brown sugar
1/2 cup corn syrup
1 tbsp vanilla
1 tsp baking soda
2 cups peanuts
Instructions
In a medium saucepan, melt margarine. Add sugar and corn syrup.

Stir and bring mixture to a boil. Let boil for 5 minutes.

Remove from heat and add vanilla and baking soda. When you add the soda your mixture will foam up some, then stir until fully combined.

Lay popcorn out on two cookie sheets and spread thin.

Pour caramel mixture over popcorn and peanuts….stir well to cover.

Bake in a 250° oven for 1 hour, stirring every 15 minutes.

Let the caramel corn cool, then store in an airtight container.
---